How we test products
Our mission is to take the guesswork out of finding the perfect sleep products.
We've dedicated hundreds of hours to testing mattresses and sleep accessories, and rely on a team of testers of differing weights, temperature preferences, and sleeping positions to evaluate each product.
Tested products are granted the Sleep Hero tested stamp of approval, a mark of our review's reliability.
If we haven't personally tested a product, please be assured that we invest significant time and energy into scouring the UK market and researching the best recommendations, and we work with a team of sleep experts who review our articles, ensuring that the insights we provide are not only relatable but also reliable.
GhostBed mattress composition
The GhostBed mattress is the result of over 15 years of research and development. 👩‍🎓
There are numerous models of GhostBed mattresses available in the USA.
But, you'll currently only find the original GhostBed Classic mattress in the UK, available via Amazon. 🇬🇧
We'll tell you all about the other high-quality GhostBed mattresses in the FAQs of this article.
The GhostBed Classic is a three-layered all-foam mattress.
The three layers are:
Latex foam
Gel memory foam
High-density support foam
We'll consider the cover of the mattress in more detail further down. 👇
For now, let's look at the mattress foams.
Ghostbed foam layers
1. Latex foam layer (3 cm / 1.1 inches)
The top layer of aerated latex foam has been designed for advanced cooling and continuous airflow. 💨
It doesn't retain body heat and keeps you cool and comfortable all night long.
Latex foam is naturally responsive and bouncy, allowing for excellent mobility.
This is synthetic latex. If you're looking for an organic choice, you can turn to our article on
natural latex mattresses
.
2. Gel memory foam layer (4.5 cm / 1.8 inches)
The middle layer of the GhostBed mattress features high-technology proprietary gel memory foam.
This is an advanced cooling foam with larger cells to make it more reactive to the body, minimising overheating and allowing for cooler nights. ❄️
Memory foam itself offers excellent body contouring and pressure relief.
3. High-density support base layer (19.5 cm)
The bottom layer of extra high-density foams allows for increased support and longevity.
Who is the GhostBed suitable for?
Most bed-in-a-box mattresses are designed to suit a wide variety of people and body types. 🌍
But, we've found that different mattresses are better suited to certain types of individuals.
The GhostBed mattress is a good choice for:
Hot sleepers: The breathable cover, naturally cooling latex, and gel-infused memory foam allow for airflow and advanced cooling technology.
Combination sleepers: The latex layer is more bouncy and responsive, so this mattress is more comfortable for sleepers who change position regularly.
Back sleepers: The mattress offers good support & stability for back sleepers of any size.
The GhostBed wouldn't be the best choice for:
Side sleepers: The mattress is generally regarded as too firm for side sleepers.
Stomach sleepers: Lightweight stomach sleepers should be fine, but average-weight and heavier-weight front sleepers need more support.
Couples: The mattress has pretty high motion transfer, so you're likely to be disturbed by your partner at night.
GhostBed mattress firmness
The GhostBed mattress is a medium-firm mattress, though it seems to fall onto the firmer end of the scale. 🧱
We'd place it at 7.5 out of 10 on the Sleep Hero firmness scale, where 1 is the softest and 10 is the firmest.
Even though the GhostBed mattress has a comfort layer of contouring memory foam, the top layer of the bed is made of latex.
This, together with the supportive base, gives it a slightly firmer feel overall.
You'll get some contouring from the memory foam, but, overall the GhostBed feels firm and stable.
Edge support on the GhostBed mattress
The GhostBed mattress has average edge support. 🏔
The sides are not reinforced but since the mattress is a little firmer throughout, the edges also feel a little sturdier.
That said, this is still an all-foam mattress and won't offer as much edge support as hybrid mattresses or spring mattresses.
How comfortable is the Ghostbed mattress?
Comfort is very subjective, but we can give you some general guidelines.
Good support & stability
Overall, the mattress can offer firm support and excellent stability. 👌
It's a good choice for anyone struggling with lower back pain, though those with shoulder pains or hip pains should opt for a softer model, like the Simba Hybrid.
Latex has low point elasticity, so the sleeper's weight is spread out over a wide area across the top of the mattress.
In contrast, memory foam has high point elasticity and is compressed more directly. 🤗
This gives the mattress an overall feel of contouring and good pressure relief due to the memory foam, but without the excessive sinkage commonly associated with memory foam mattresses.
Great responsiveness
Latex is very responsive.
This makes the GhostBed much easier to move around on than some other foam models.
The material has a springy feel and regains shape quickly. 🌀
Comfort according to build & sleeping position
On the broader scale, the level of comfort you'll experience on the GhostBed will very much depend on your build and your sleeping position. 🧐
The GhostBed mattress is a good fit for back sleepers of any build.
It offers excellent support & stability and will hold the body and spine well to allow for a comfortable night's sleep. 😴
It's also a good fit for lighter-weight stomach sleepers, who'll receive enough support.
That said:
It may be too soft for average-weight or heavier-weight stomach sleepers, who need a little extra lift at the hips.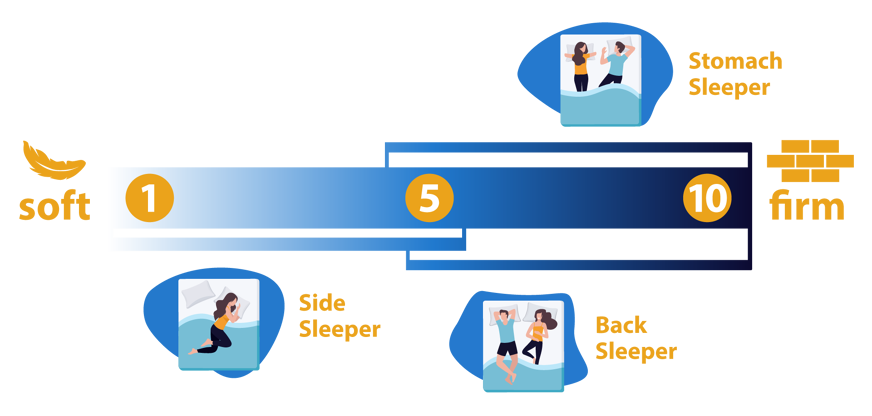 We wouldn't recommend the GhostBed mattress to side sleepers.
Average-weight side sleepers may find some comfort, but, generally, the mattress is too firm for side sleepers.
They won't be able to sink into the foams enough to allow for proper spinal alignment. 🦴
Misalignment of the spine is likely to cause severe neck, back, and shoulder pains.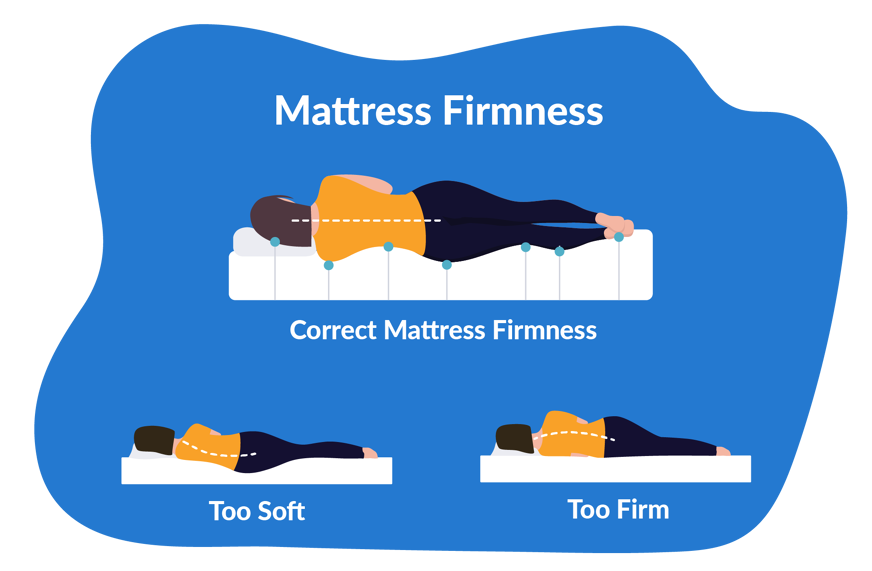 Not suitable for heavier builds
At the same time, though, the mattress will be too soft for heavier-weight side sleepers.
They will sink through the comfort layers and land on the firmer base foams. 😕
This can create pressure points and lead to a build-up of tension.
In general, people of very large builds should try and stay away from all-foam mattresses.
Instead, stick to innerspring mattresses, which will be able to offer much better support.
Does the GhostBed sleep hot?
While the GhostBed may retain some heat due to the memory foam layer, the mattress is designed to be more temperature neutral overall.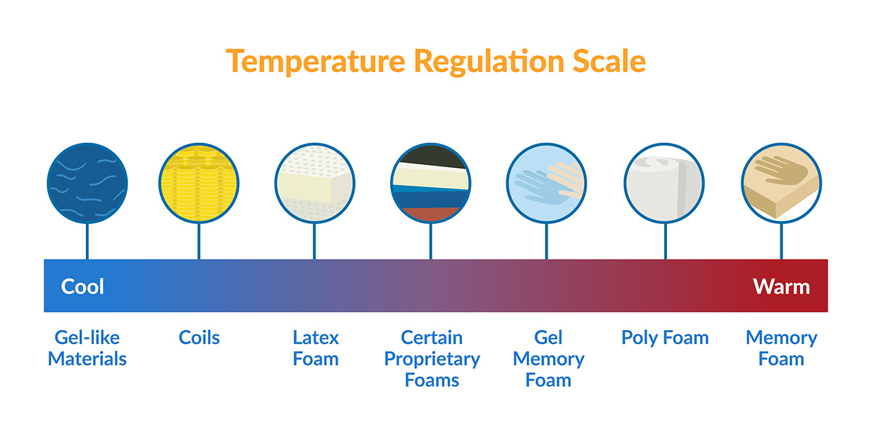 This mattress has all the features to increase breathability and allow for a continuous flow of air. 💨
These features include:
Advanced cooling technology
A breathable cover
Small holes in the latex foam
Gel-infused memory foam
This will help regulate temperature better and keep you cooler and more comfortable.
Is the Ghostbed good for couples?
The GhostBed mattress is bouncy and easy to move on, which technically makes it well-suited to couples. 👩‍❤️‍👨
But, it has pretty high motion transfer.
This means that you're likely to feel your partner move on the other side of the bed, which could lead to sleep disturbances. 😞
This is okay if you and your partner are relatively calm sleepers.
But if either one of you is known to toss and turn, we'd suggest you choose a different new mattress.
You could try the Simba Hybrid Pro, which is known for its excellent motion isolation.
GhostBed mattress cover
The GhostBed mattress features a soft and breathable cover made of a polyester & viscose blend.
There are no handles on the sides of the cover, which could make carrying the mattress a little more complicated. 😫
Luckily, the mattress doesn't need to be flipped.
You only need to rotate it from head to toe every couple of months. 🦶
To protect your mattress and safeguard it against stains, dirt, and bacteria, we'd always recommend you make use of a waterproof mattress protector.
The GhostBed mattress protector isn't available in the UK, but we can recommend a few alternatives.
Alternative UK mattress protectors:
Nectar

Price from &nbsp

£ 34.20

£ (60 )

The Nectar mattress protector has been designed with a discreet, waterproof barrier to protect your mattress from accidents and extend its lifespan.

The Nectar mattress protector has been designed with a discreet, waterproof barrier to protect your mattress from accidents and extend its lifespan.

Price from

£ 34.20

(£ 60 )

Panda London

Bamboo Mattress Protector

Price from &nbsp

£ 27

£ (30 )

The naturally hypoallergenic and antimicrobial Panda Bamboo mattress protector acts as a waterproof safeguard for your mattress.

The naturally hypoallergenic and antimicrobial Panda Bamboo mattress protector acts as a waterproof safeguard for your mattress.

Price from

£ 27

(£ 30 )
Ghostbed mattress sizes
According to the UK-dedicated website, the GhostBed mattress should be available in four different UK mattress sizes. 🇬🇧
These are:
GhostBed single mattress: 90 x 190 cm
GhostBed small double mattress: 120 x 190 cm
GhostBed double mattress: 135 x 190 cm
GhostBed king-size mattress: 150 x 200 cm
Currently, however, you'll only find the double mattress on Amazon.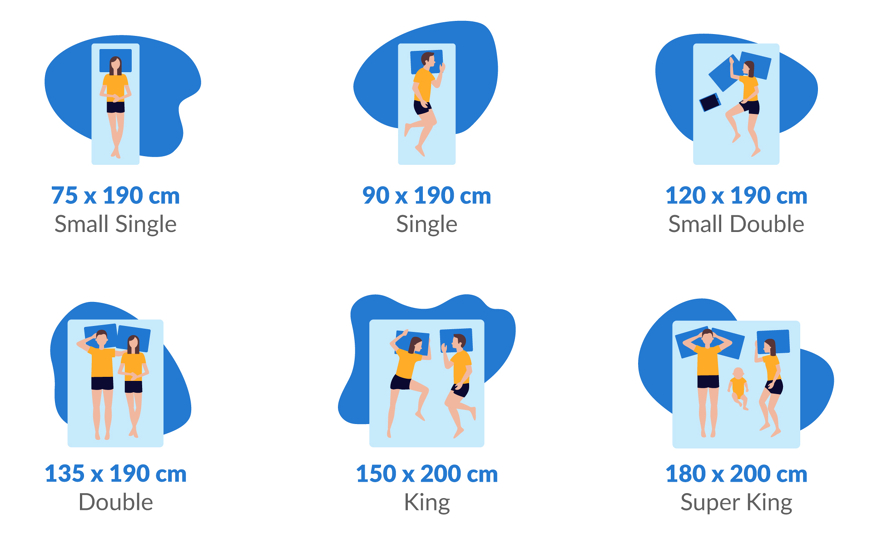 How thick is the GhostBed mattress?
The GhostBed mattress has a height of 27 cm (11 inches).
You may see some reports on the GhostBed site that it measures 22 cm - this is incorrect.
The GhostBed is an average of 2 cm higher than the industry standard for bed-in-a-box mattresses. ✅
Higher beds are generally a tad more comfortable, but this one is still standard enough for all your bedding to fit.
Ghostbed UK prices
The GhostBed mattress comes in a tad cheaper than other all-foam bed-in-a-box mattresses, like the Nectar mattress.
This is likely because the market is still being tested and the brand is only selling via Amazon.
Currently, the Ghostbed double size is the only one available.
GhostBed discount codes
We haven't yet heard of any GhostBed discounts or coupon codes for the UK, but we'll be sure to update this page as soon as we do!
Ghostbed mattress delivery conditions
In the UK, GhostBed is currently only available via Amazon. 🚚
Delivery is free, and your box should arrive within 5 working days.
As a bed-in-a-box mattress, the GhostBed is delivered rolled-up and vacuum-packed in a compact box. 📦
It will only be delivered to your front door.
Unfortunately, an old mattress removal service is not available. If you need help disposing of your old mattress, you can turn to our
mattress disposal guide here
.
Once unpacked, your GhostBed mattress will slowly expand to its full size.
This can take up to 48 hours. ⏰
Does the GhostBed smell?
Off-gassing is common with all memory foam products.
This is an odd chemical smell that you'll sense when you first unpack the mattress.
It's not toxic or harmful, but it can be unpleasant. 🧪
We always recommend unpacking a new mattress in a well-ventilated room.
Ghostbed trial period
In the US, the GhostBed mattress comes with a 101-night sleep trial. 🇺🇸
Trial periods are great as they give you the chance to test the mattress under actual conditions in your own home.
Unfortunately, this sleep trial is not currently available in the UK.
You can return the mattress via Amazon within 30 days, but only if it is still in its original condition. 🗓
The GhostBed trial and return policy may change as the brand expands in the UK.
Ghostbed guarantee
The GhostBed mattress has excellent durability and comes with a 20-year warranty. 🤩
This is a remarkable guarantee period.
Most of the best mattresses only come with a maximum 10-year guarantee.
The two exceptions are the DreamCloud and the Nectar mattresses, both of which have revolutionary lifetime warranties.
But, even if your mattress has an extended warranty, you should consider changing your bed every 10 or so years.
Should you buy the GhostBed mattress?
The GhostBed is a good choice for many, but it may also be too firm for some.
We would recommend the GhostBed to:
Hot sleepers
People with back pain
Back sleepers
Lightweight stomach sleepers
We would not recommend the mattress to side sleepers and couples.
It's unfortunate that the GhostBed mattress doesn't yet come with a trial period in the UK.
That would certainly make it easier to recommend as you could try it out and return it for a full refund if you're not happy.
If you feel uncomfortable risking it and would like a mattress with a good trial period, we would recommend trying the Nectar mattress instead.
It's also a firmer all-foam mattress, though it ranks slightly softer than the GhostBed.
Contact GhostBed UK
Customer service: To contact Ghostbed UK directly for complaints, support, or queries, please e-mail them via their official support mail at sleep@ghostbed.com.
Registered office: 7143 West Broward Blvd. Plantation, FL, 33317 USA