How we test products
Our mission is to take the guesswork out of finding the perfect sleep products.
We've dedicated hundreds of hours to testing mattresses and sleep accessories, and rely on a team of testers of differing weights, temperature preferences, and sleeping positions to evaluate each product.
Tested products are granted the Sleep Hero tested stamp of approval, a mark of our review's reliability.
If we haven't personally tested a product, please be assured that we invest significant time and energy into scouring the UK market and researching the best recommendations, and we work with a team of sleep experts who review our articles, ensuring that the insights we provide are not only relatable but also reliable.
What is an air cooler?
Before you start your search for the best air cooler UK, you need to understand exactly what you're looking for.
Air coolers, also known as room coolers, swamp coolers or evaporative coolers, work on the principle of evaporative cooling. 💦
Unlike traditional air con machines that use chemical refrigerants to cool the air, air coolers rely solely on water evaporation.
Air coolers generally consist of a water tank, a fan, and a wet pad.
How does an air cooler work?
Air coolers work on a pretty straightforward cooling system.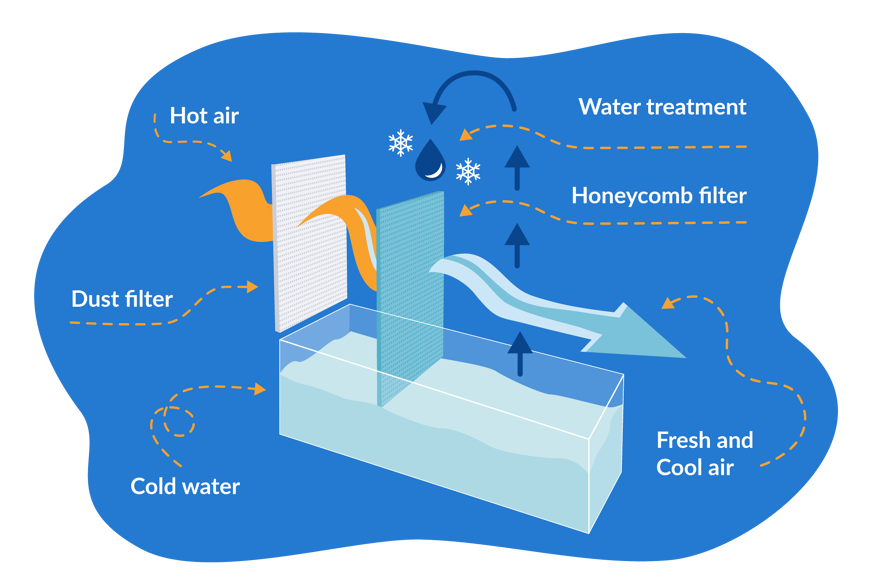 The cool air is produced by drawing warm ambient air through a water-soaked pad, often with a honeycomb pattern.
Honeycomb pads are made from cellulose with water retention compartments so they can quickly transform hot outside air into cool inside air.
The water evaporates as the air passes through the wet pad, reducing the air temperature.
The cooled air is then blown out into the room with the help of a fan. ❄️
How to use an air cooler
Here are a few tips to help you get the most out of your new cooling solution.
Place the cooler in a well-ventilated area
Air coolers draw in warm air and pass it over water-soaked pads or ice packs to cool the air. 🧊
The cooled air is then blown back into the room by a fan.
Without proper ventilation, the cooled air produced by the device won't be able to circulate effectively, and the cooling effect will be limited.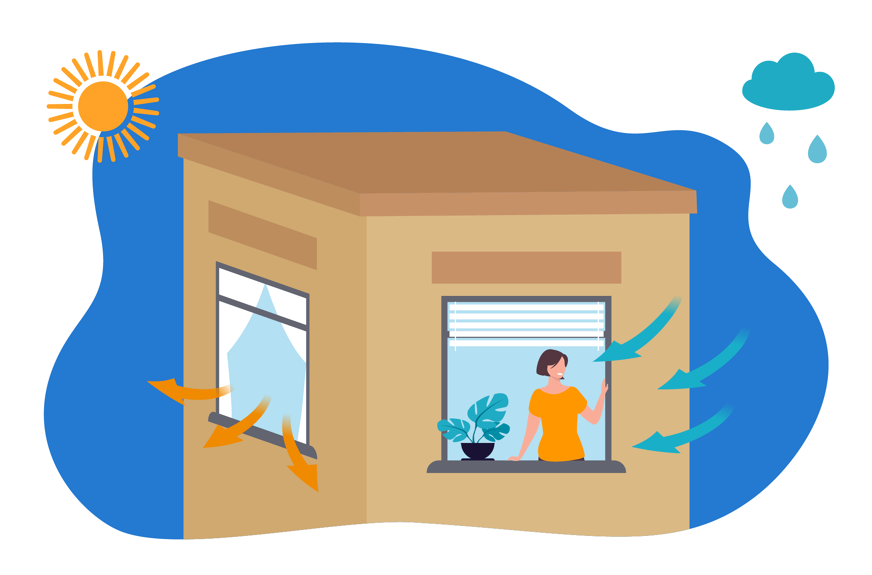 Placing the air fan cooler near an open window or door or in an area with good ventilation ensures a constant flow of fresh air into the room, maximising the cooling effect. 🍃
Turning on your air cooler
Most air coolers are fairly straightforward to operate.
Fill the tank with cold water, turn on the unit and choose your desired speed. 🚰
You could even add a few ice cubes from the freezer to make the water tank extra cold.
The machine will begin to circulate cold air around the room, gradually lowering the room's temperature to a comfortable level.
You could even switch on the air cooler a few hours before bedtime so it's cool by the time you settle in for the night.
And don't worry, you can sleep with an air cooler turned on all night.
Just remember to regularly refill the water tank to maintain the cooling effect.
How often should I change the water in an air cooler?
You should change the water in your cooler every day or every other day, depending on the frequency of use.
This will help prevent the growth of bacteria and mould, which can lead to unpleasant odours and health risks. 🦠
Be sure to also clean the unit regularly, following the manufacturer's instructions.
Is it okay to sleep with an air cooler on?
Yes, it is safe to sleep with an air cooler on. 💤
A bedroom air cooler can make a much more comfortable temperature for sleeping.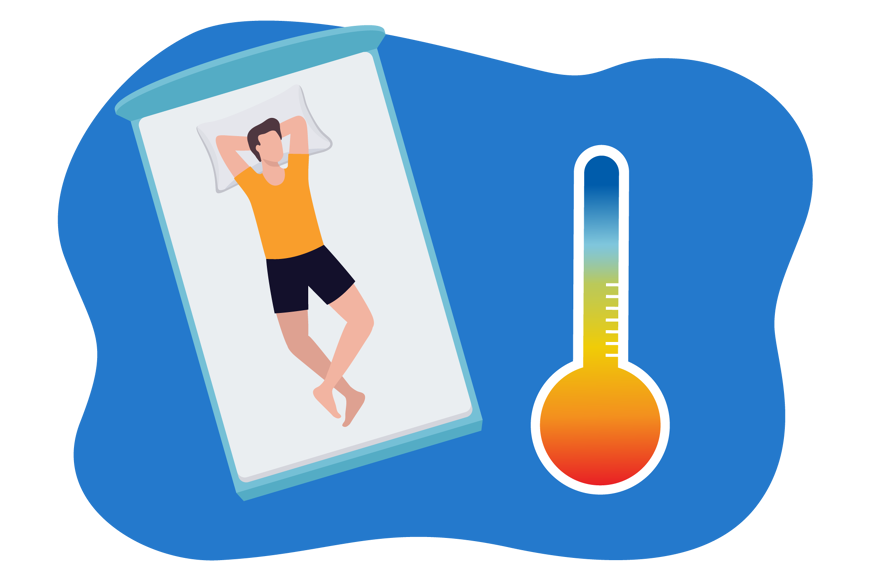 Just be sure to keep the cooler at a safe distance from your bed and clean the unit regularly to prevent dust or mould accumulation.
Do air coolers cause damp?
They do not cause dampness unless they are used in a poorly ventilated or humid environment.
Air coolers add moisture to the air, which can be helpful if you are sensitive to dry environments.
Dry air can cause headaches, nosebleeds, chapped skin and much more.
Your air cooler could solve two problems in one as a cooling solution and a humidifier.
However, if the room is already humid, the added moisture can make the air feel muggy and uncomfortable. 🥵
Should I use water or ice in my air cooler?
When it comes to how to use an air cooler with water, you just need to fill the water tank to the recommended level.
The machine has a cooling pad that absorbs water, and as air passes through it, the water evaporates, providing a cooling effect. ❄️
If you want to learn how to use an air cooler with ice, you will need to find an air cooler with an ice compartment or ice blocks, like the Pro Breeze 4-in-1.
BUY PRO BREEZE 4-IN-1 AIR COOLER£ 99.99
Alternatively, adding a few ice cubes to the water tank can significantly lower the air temperature, especially in hot and dry climates. 🌴
Who are air coolers suitable for?
Find out whether an air cooler is suitable for you and your lifestyle.
Those looking for an affordable cooling solution
If you're looking for a budget-friendly cooling solution, an air cooler might be just the ticket.
They are much cheaper than air conditioners and other cooling solutions.
People looking for a quick and easy cooling device
While they can't compete with the cooling capacity of air conditioning, an air cooler requires far less effort.
And, of course, they are ideal for hot summer days when you need some refreshing, ice-cold relief in your bedroom or home office.
People looking for a portable option
Air coolers offer mobility, making them an excellent choice for anyone looking for a light breeze on their skin while working at their desk, relaxing on the couch, or sleeping in bed. 🌬️
Eco-conscious individuals
Air coolers are far better for the environment than air conditioning units.
They use evaporative cooling to lower your space's temperature - just water, a fan and some wet pads. 🧊
In comparison, air conditioners use chemical refrigerants known to damage the ozone layer and contribute to climate change! 😲
Who are air coolers not suitable for?
While air coolers are an excellent cooling solution for many people, they may not suit everyone.
Those in super hot climates
If you're looking for a cooling solution for your holiday home in the Bahamas, air coolers may not be the best fit. ⛱️
In these cases, a full air conditioning system is better equipped to provide adequate relief from the heat.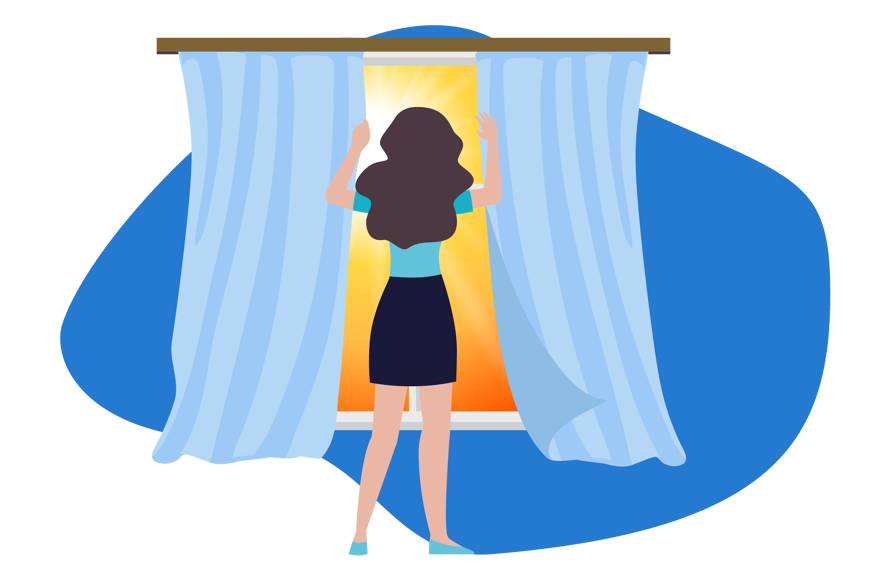 People with respiratory problems
Additionally, people with respiratory issues may find that air coolers exacerbate their symptoms, as these units tend to circulate air, distributing allergens or irritants. 🫁
Those after the ultimate cooling solution
If you prioritise maximum cooling power over low costs and flexibility, you may be better served by a full-fledged air conditioning system. 💸
It's always best to consider your individual needs and circumstances before investing in any cooling solution.
How do air coolers compare to other cooling devices?
We took a deep dive into how air coolers compare to the most popular cooling solutions on the market.
Air cooler vs air conditioner
Air coolers and air conditioners differ in operation and cooling capacity.
While air coolers add cooler air to the room through evaporation, air conditioners (AC) extract heat from the air using chemical refrigerants, releasing cooled air back into the room.
As a result, a small air conditioning unit for your bedroom is more effective at reducing the temperature quickly and effectively.
For example, a 12000 BTU air conditioner unit can lower the temperature by up to 20 degrees.
However, chemical refrigerants used in air conditioning systems, such as hydrofluorocarbons (HFCs), are known to be potent greenhouse gases that can contribute to climate change and damage the ozone layer. 🌳
When these refrigerants are released into the atmosphere, they can cause significant harm to the environment and human health.
Evaporative coolers don't use these chemical refrigerants, making them much better for the environment and your carbon footprint.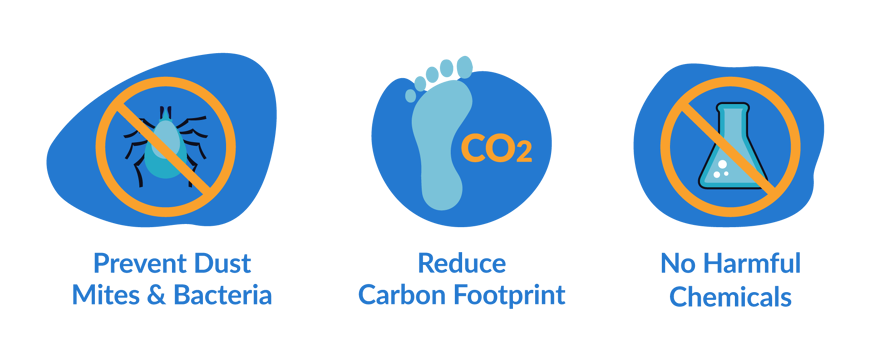 Air conditioning units also come with greater installation effort and higher acquisition and usage costs.
These prices are much higher than air coolers or fans, reflecting the difference in efficiency.
A cheap portable air conditioner is likely less effective and may not be worth the installation hassle.
If you're looking for a budget option, an air cooler will likely be more effective in lowering your home's temperature and environmental impact.
Here's a quick overview of the main differences between air coolers and air conditioners.
| | | |
| --- | --- | --- |
| | Air coolers | Air conditioners |
| Cost | £ | ££ - ££££ |
| Environmental impact | Use evaporative cooling, consisting of a fan, water, and wet pads | Use chemical refrigerants and potent greenhouse gases known to harm the environment |
| Power consumption | Between 150 - 300 watts per hour | Between 3000 - 3500 watts per hour |
| Portability | Most air coolers come with wheels to move around. Small desktop options are also available | Smaller portable AC units are available |
Is a fan better than an air cooler?
Fans circulate the air in the room, providing a cooling effect on the skin but not actually lowering the air temperature.
They offer a simple and budget-friendly option for those seeking a cooling effect on the skin.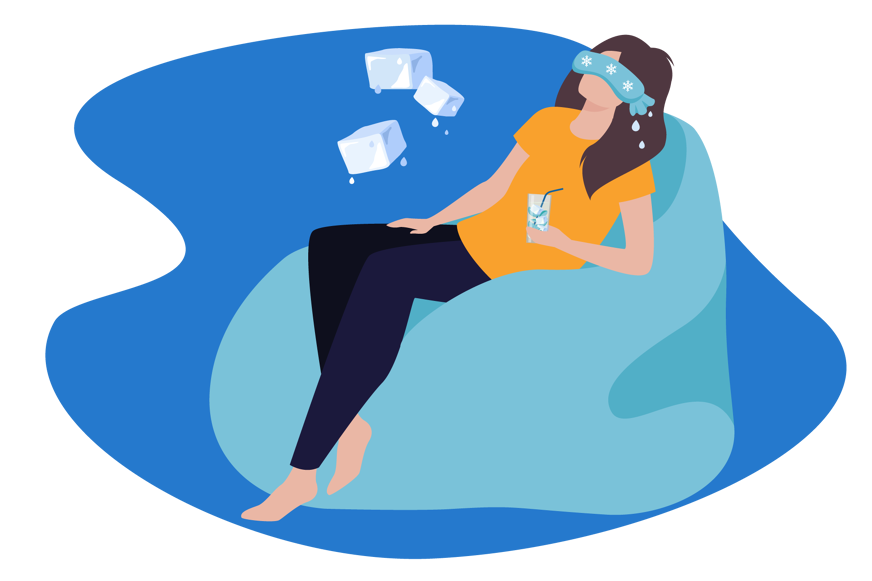 However, even a fan with an ice compartment or bucket of ice in front of it can not compare to an air cooler or aircon unit at home.
Air coolers provide a more powerful and sustainable solution for reducing room temperature through evaporation.
Air cooler UK buying advice: It all comes down to this
Using an air cooler is a simple and effective way to cool a room on hot days. 🌤️
Here are a few things to consider when purchasing an air cooler.
Air flow rate and cooling capacity
Generally, an air cooler with a higher air flow rate will have a stronger cooling capacity. 🙌
But you guessed it - a higher airflow rate often comes at a higher price point and may be out of budget.
For a portable air cooler fan, we recommend looking for an air cooler with an airflow rate of over 200 m³/h, such as the Pro Breeze 4-in-1 Air Cooler.
BUY PRO BREEZE 4-IN-1 AIR COOLER£ 99.99
However, larger coolers can reach an airflow rate of up to 2000 m³/h with superior cooling effects.
The Symphony Diet 3D 20i Evaporative Air Cooler is a good in-between with an airflow rate of 960 m³/h and multiple advanced features.
BUY SYMPHONY DIET 20i EVAPORATIVE AIR COOLER£ 159.95
However, if you are looking for a lower air cooler price point, you may have to look for a lower air flow rate in a more basic model.
Here are some coolers at a more affordable price point:
Beldray Air Cooler EH3193V2: This Argos air cooler is affordable and comes with two 300ml water tanks, so you're not constantly refilling.
Black + Decker Air Cooler Manual 3-in-1: With an airflow rate of 234 m³/h, this is the perfect small room air cooler for a great price.
JML Air Cooler Chillmax: If you're looking for an Asda air cooler, check out this cheap air cooler cube with up to 10 hours per fill.
Find an air cooler that works for your home and budget to stay cool this summer!
Water tank
An air cooler with a larger water tank won't need to be refilled so frequently, making it more convenient for you. 🚰
You can purchase a cooler with a water tank of 20 litres at a great price, such as the Symphony Diet 3D 20i Air Cooler.
BUY SYMPHONY DIET 20i EVAPORATIVE AIR COOLER£ 159.95
Make sure the water tank can be easily opened, removed and cleaned without too much hassle.
There's no point in purchasing an air cooler that is complicated to clean and refill.
Keep it simple with an easy-to-use system. 👍
Noise
If you intend to use your cooler at night, make sure to consider the sound of your machine before purchasing it. 🎧
Check out customer reviews and try it at home to see how much noise the air cooler makes.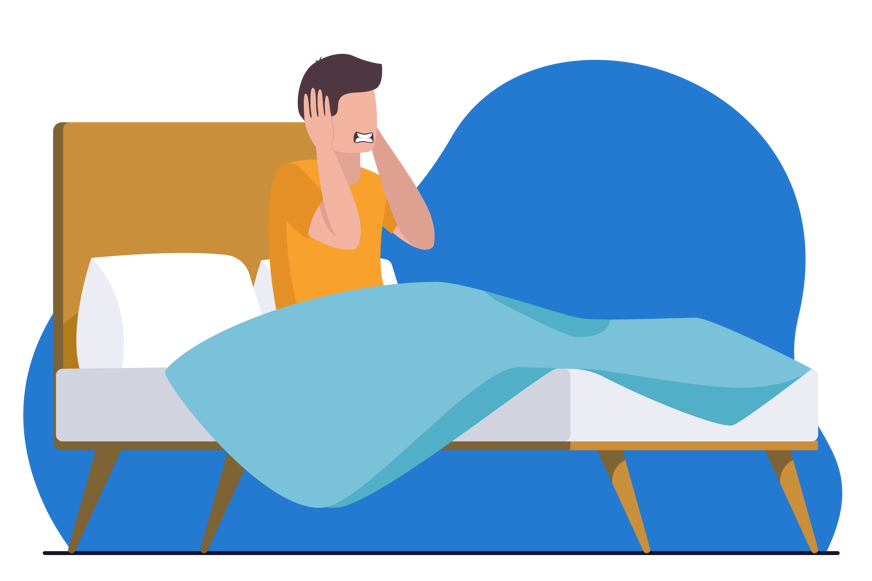 You can also check the manufacturer's specifications for noise levels to ensure the unit is not too loud. 📚
The Honeywell 3-in-1 is the quietest air cooler of our recommendations!
BUY HONEYWELL 3-IN-1 AIR COOLER£ 85.95
Power consumption
With the current energy crisis, it's important to think about how much energy your device will use.
On average, an air cooler uses 100 to 200 watts of electricity per hour of continuous use. 💡
Before purchasing your cooler, make sure to calculate the wattage with your current energy rate.
That way, you can get an idea of how much it will cost to run every day and whether you can afford it.
Just remember that every cooling solution has a different power consumption, and you might find some air coolers cost more than this estimate.
Handling, stages and functions
Before purchasing your device, check for the number of speed settings and special features like oscillation, night mode, timer function, LED display, and control via remote control or smartphone app. 📱
For example, the Vybra 3-in-1 comes with numerous features, such as 80-degree oscillation and smart home compatibility.
BUY VYBRA 3-IN-1 SYSTEM£ 192.06
These advanced features make this product stand out from other air coolers on the market and enhance its functionality.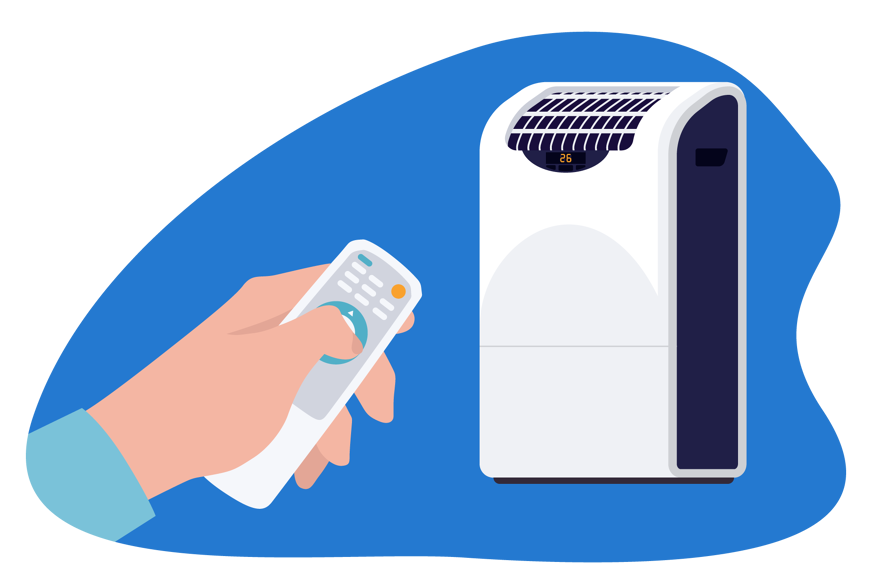 Always read the customer reviews of these features and make sure they function correctly.
Portability
If you plan on moving your air cooler fan from one room to another, choose a small air cooler model with wheels or castors for easy transportation and a lightweight design. 🛒
There are plenty of mini air coolers on the market that will fit your requirements, such as the Vybra 3 in 1.
BUY VYBRA 3-IN-1 SYSTEM£ 192.06
You could even purchase a portable cooler to take to work on a hot day and place it on your desk.
So, when finding the best portable air cooler, you need to find something lightweight, small and easy to move around.
Delivery conditions
There's no point ordering an air cooler for the summer if it arrives three months too late.
Every retailer has a different set of delivery conditions, so it's important to check out the fine print before ordering your air cooler.
You could even head into a local store to check out the products in person!
How to clean your air cooler
Every air cooler comes with its own manual on how to clean the different parts.
However, as a general guideline, we recommend focusing on three areas: the wet pads, water tank and filter.
Honeycomb pads
You should clean your air cooler pads at least every week and replace them entirely once a year.
Here is a quick overview of how to clean your air cooler honey pads:
Turn off and unplug the air cooler.
Remove the front panel or access cover to access the honeycomb pads.
Gently remove the pads from the cooler.
Rinse the honeycomb pads under running water to remove dust and dirt. You may use a soft brush to scrub any stubborn dirt gently.
If the pads are heavily soiled, soak them in a mixture of mild detergent and water for about 15 minutes.
Rinse the pads thoroughly to remove any detergent residue.
Allow the pads to dry completely before reinstalling them.
You can follow the same process for regular air cooler pads without the honeycomb pattern.
Water tank
Learning how to clean the air cooler water tank is important as it can become quite slimy after just a few days. 🦠
Follow these instructions:
Ensure the air cooler is turned off and unplugged.
Locate the water tank and detach it from the unit (if applicable).
Empty any remaining water from the tank and discard it.
Fill the tank with a mixture of warm water and mild detergent.
Use a soft brush or cloth to scrub the interior of the tank, including the walls and bottom, to remove any residue or deposits.
Rinse the tank thoroughly with clean water to remove any detergent residue.
Allow the tank to dry completely before reattaching it to the air cooler.
Even if your water air cooler has a water supply connecter, you should remove the tank every few days for cleaning.
Filter
Your air cooler filter will collect dust and debris over the summer months. ☀️
Don't worry, you can quickly clean it with these steps:
Turn off and unplug the air cooler.
Locate the filter compartment, usually at the back or side of the unit.
Remove the filter from the compartment.
If the filter is washable, rinse it under running water to remove dust and debris. Use a soft brush if needed.
If the filter is not washable, replace it with a new one according to the manufacturer's instructions.
Allow the filter to dry completely before reinstalling it.
Make sure to clean your filter at least once a month to keep your air cooler in good condition.
So, do you need an air cooler this summer?
Air coolers are effective cooling solutions without the price tag of an air conditioning unit.
They are portable, compact and powerful devices that can provide some relief from the summer heatwaves here in the UK.
Check out our recommendations and find the air cooler that works best for your home and lifestyle.
Our best air coolers UK:
Honeywell

Portable 3 in 1 Air Cooler 10L

Price from &nbsp

£ 85.95

£ (125.95 )

The Honeywell Air Cooler is an exceptional appliance equipped with a cooler, fan and humidifier.

The Honeywell Air Cooler is an exceptional appliance equipped with a cooler, fan and humidifier.

Price from

£ 85.95

(£ 125.95 )

Symphony

Diet 3D 20i Evaporative Air Cooler

Price from &nbsp

£ 159.95

The Symphony Diet 3D 20i Evaporative Air Cooler offers a cost-effective cooling solution that combines performance, convenience, and energy efficiency.

The Symphony Diet 3D 20i Evaporative Air Cooler offers a cost-effective cooling solution that combines performance, convenience, and energy efficiency.

Price from

£ 159.95

Vybra

3-in-1 Smart Wi-Fi PTC Heater, Cooler, and UVC Air Purification System

Price from &nbsp

£ 192.06

The Vybra 3-in-1 Smart Wi-Fi PTC Heater, Cooler, and UVC Air Purification System is a revolutionary product that aims to make indoor air quality comfortable and safe.

The Vybra 3-in-1 Smart Wi-Fi PTC Heater, Cooler, and UVC Air Purification System is a revolutionary product that aims to make indoor air quality comfortable and safe.

Price from

£ 192.06

Pro Breeze

Price from &nbsp

£ 99.99

£ (169.99 )

A 4-in-1 air cooler with an ice compartment, LED display and automatic oscillation for an effective cooling solution.

A 4-in-1 air cooler with an ice compartment, LED display and automatic oscillation for an effective cooling solution.

Price from

£ 99.99

(£ 169.99 )