How we test products
Our mission is to take the guesswork out of finding the perfect sleep products.
We've dedicated hundreds of hours to testing mattresses and sleep accessories, and rely on a team of testers of differing weights, temperature preferences, and sleeping positions to evaluate each product.
Tested products are granted the Sleep Hero tested stamp of approval, a mark of our review's reliability.
If we haven't personally tested a product, please be assured that we invest significant time and energy into scouring the UK market and researching the best recommendations, and we work with a team of sleep experts who review our articles, ensuring that the insights we provide are not only relatable but also reliable.
How to find the best summer duvet
Several factors must be considered when selecting a duvet for the summer season to ensure optimal comfort and a good night's sleep.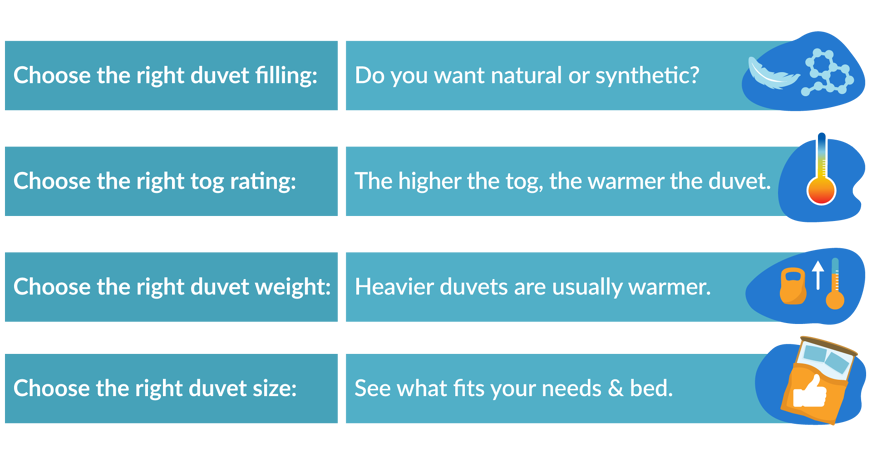 Let's explore the key aspects to focus on when choosing the best summer duvet in the UK.
Tog
The duvet tog rating refers to its thermal insulation properties. 🌡️
A summer duvet tog rating usually sits between 2.5 and 7.
However, the best tog duvet for summer depends on your preference of material, weight and insulation.
Some people like thin duvets for summer, while others can't sleep without a heavier duvet.

If you are looking for a super light duvet for summer, aim for the lower end of the tog rating scale.
Breathable
A lower tog rating does not always mean the duvet has better airflow.
Breathability is usually dependent on the duvet material.
For example, a 1-tog duvet made from synthetic materials can have little breathability compared to a 10-tog duvet made from natural materials.
The Panda Cloud Duvet, with a 10.5 tog rating and natural bamboo composition, is a wonderfully breathable duvet.
Machine washable
Opting for a machine-washable duvet is convenient, allowing easy cleaning and maintenance. 🫧
Many natural and synthetic duvets are designed to be machine washable.
It's essential to follow the care instructions provided by the manufacturer to ensure the longevity and performance of the duvet.
Regular cleaning helps maintain hygiene and freshness, particularly during the summer when perspiration levels may increase.
A quick machine wash is also a great way to reduce the risk of dust mites festering in your duvet.
The Emma Cloud Duvet is fully machine washable, making it quick and easy to keep clean.
Summer duvet materials
When the summer heat arrives, it's essential to have a cool duvet that keeps you comfortable throughout the night. ❄️
In this section, we look at the options for the best duvet material for hot sleepers.
Natural materials
If you are looking for the best temperature-regulating duvet UK, stick to natural fillings like Hungarian goose feathers or silk.

These materials provide breathability and help wick away moisture, creating the perfect duvets for summer. 🧊
Here is a quick overview of the most popular natural duvet fillings.
Cotton
Cotton summer blankets are ideal for allergy sufferers and those who prefer natural materials.
These blankets are good moisture regulators and have a skin-friendly texture.
Cotton duvets are also washable up to 60 degrees, so you can keep them fresh and hygienic.
While cotton summer blankets may be slightly more expensive than alternatives like Lyocell or microfibre, they offer excellent comfort and quality.
Down
A down duvet offers a fluffy feel and a temperature-balancing effect.
They typically have a down and feather filling with geese or duck feathers. 🪶

It's important to be cautious when purchasing down products to ensure ethical sourcing and avoid supporting live plucking practices.
Silk
Silk summer duvets are made from silk moth cocoons.
This material is naturally temperature-regulating and breathable, so it keeps you cool in summer and warm in winter.

Silk duvets should be washed at a low temperature, usually around 30 degrees.
Unfortunately, this isn't quite hot enough to kill the bacteria and germs on your duvet.
There are also two types of silk duvets.
Some have a silk filling and a cover made from either silk or another material, like cotton.
Others have a silk exterior with a different filling, like the Boutique Silk Duvet from The Fine Bedding Company.
This duvet has a silk and microfibre filling with a cotton cover.
15% OFF BOUTIQUE SILK DUVET W/ "SLEEP15"
Bamboo
Bamboo summer duvets are environmentally friendly and sustainable options. 🌿
Bamboo fibre is known for its moisture- and temperature-balancing properties, while bamboo itself is a renewable raw material.
A light summer duvet made from moisture-wicking material like bamboo will absorb sweat and dry quickly.
This is great for people who sweat a lot at night.
The Panda Cloud Duvet is an excellent bamboo summer duvet.
Cashmere, alpaca, and camel hair
Cashmere, alpaca, and camel hair summer blankets are extravagant choices for those seeking a touch of luxury.
These natural materials have antibacterial properties, making them suitable for allergy sufferers (unless allergic to animal hair).
Cashmere tends to be fluffier and more expensive than alpaca or camel hair.
But alpaca and camel hair still provide a soft texture perfect for duvet filling.
Linen
Linen summer duvets are easy to maintain, similar to cotton.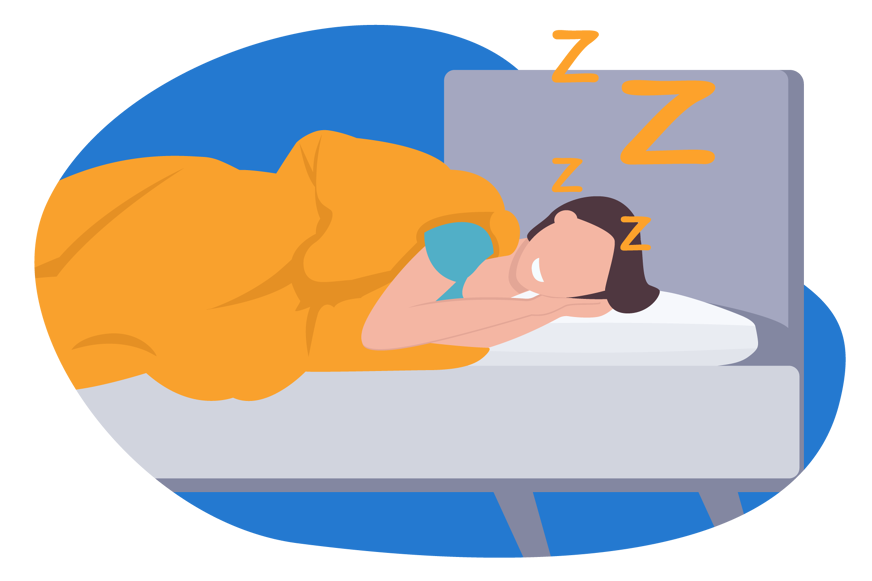 They are lightweight, highly absorbent, and often more affordable than silk.
Linen provides a comfortable and breathable sleeping experience, making it an excellent choice for summer nights.
Synthetic materials
Synthetic fillings like polyester, hollowfibre or microfibre can also be suitable for summer duvets.
These materials often make lightweight duvets for summer with hypoallergenic and moisture-wicking properties. 💦
They can provide good insulation while allowing airflow, keeping you comfortable throughout the night.
Let's take a closer look at our favourite synthetic duvet fillings.
Polyester
Polyester summer blankets, including microfibre variants, are an excellent choice for those on a budget.
Most are lightweight, affordable, and usually come in various designs.
Microfibre fabrics are often breathable and have a temperature- and moisture-regulating effect.
Most of them are easy to care for as they can be washed in a washing machine at home.
However, it's important to check the workmanship of the microfibre blanket beforehand, as sometimes they can be of lower quality.
That's why we recommend sticking to tried-and-trusted brands like Simba and its Hybrid 3-in-1 Duvet.
25% OFF SIMBA HYBRID 3-IN-1 DUVET W/ MATTRESS
Lyocell
Lyocell is a semi-synthetic material and type of rayon made from wood-derived cellulose.

It is often used as a cost-effective alternative to cotton or silk.
Lyocell summer blankets absorb moisture better than cotton, keeping your skin dry through those sweaty nights.
Lyocell also has anti-allergy properties and can be washed at 60 degrees.
However, due to its synthetic composition, Lyocell blankets may break down faster than silk duvets or cotton options.
When should you start using a summer duvet?
The timing for transitioning to a summer weight duvet depends on personal preferences and temperature sensitivity.
Switching to a summer duvet earlier is advisable if you tend to sweat more easily.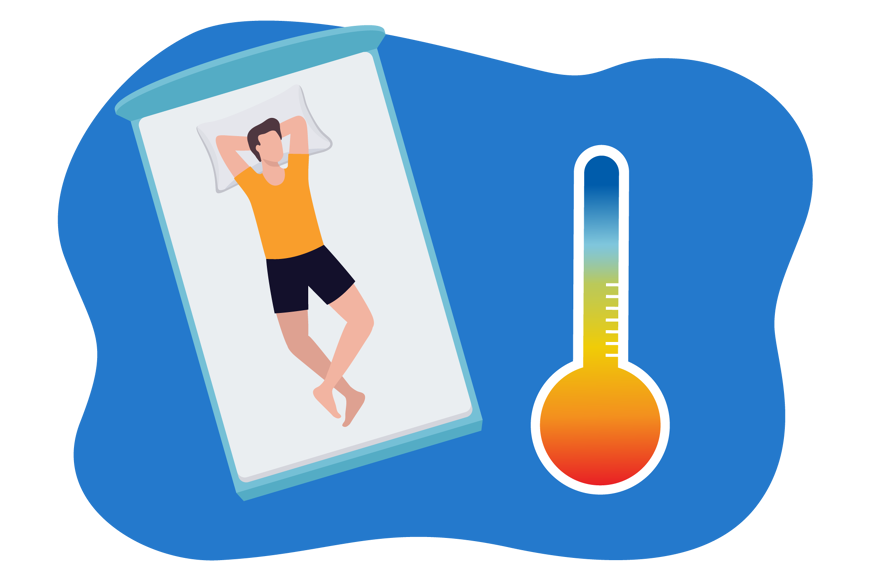 On the other hand, if you are more prone to feeling cold, you may want to wait longer before making the switch.
Once you start noticing that you feel too warm at night, it clearly indicates that it's time to put away your winter duvet and bring out the summer one. ☀️
Generally, around the beginning of May is a good time to start using a summer duvet.
As the weather cools down again in October, you may need to switch back to a warmer option.
For individuals who experience heavy sweating, materials such as cotton, microfibre, or silk are recommended.
These materials have a cooling effect and can absorb moisture effectively.
We recommend the Emma Cloud Duvet if you're looking for a temperature-regulating product.
Summer duvet sizes
When it comes to duvet size, you need to find one that matches your bed size.
A too-small duvet may not provide adequate coverage, while an oversized duvet can be cumbersome and uncomfortable.
The following sizes of summer blankets are available:
For toddlers from 2 years old - 80 x 80 cm (31 x 31 inches)
Well-suited for children in a cot bed - 100 x 135 cm (39 x 53 inches)
The single summer duvet size - 135 x 200 cm (39 x 79 inches)
For singles or couples who like to cuddle up - 155 x 200 cm (61 x 79 inches)
The summer double duvet size - 200 x 200 cm (79 x 79 inches)
For the family with a lot of space for cuddling - 200 x 220 cm (79 x 87 inches)
The king size summer duvet - 220 x 240 cm (87 x 94 inches)
The super king summer duvet size - 260 x 220 cm (102 x 87 inches)
Just make sure your dimensions align with your bed size and duvet cover for a snug fit and proper coverage.
How to clean a summer duvet
To keep your summer duvet fresh and clean, it's important to wash it regularly in the summer months when you're likely to sweat more. 🥵
However, not all duvets are machine-washable, so always check the label first.
Washing your duvet
Before washing your summer duvet, always check the cleaning instructions provided by the manufacturer.
Generally, you should only wash your duvet once or twice a year.
If you have allergies, choose a summer duvet that can be washed at high temperatures in the washing machine.
Washing a normal-sized duvet is generally okay for home washing machines.
However, using a laundromat may be more practical if you have a particularly small washing machine or an oversized duvet.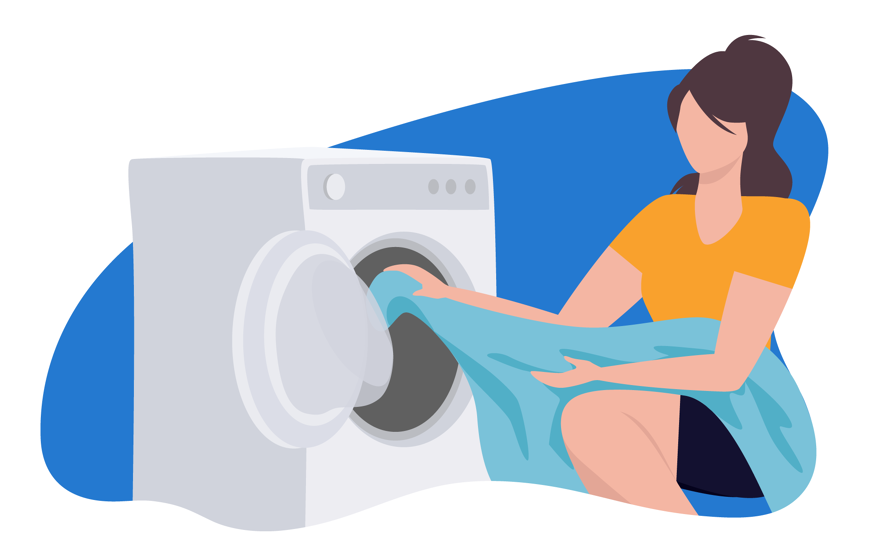 When it comes to detergent, it's advisable to avoid fabric softeners if you are unsure, as they can potentially impact the filling of the duvet. 🧼
Excessive spinning can also damage the duvet, so opting for a lower spinning speed is recommended.
Drying your duvet
When drying the duvet, consider the type of fibres used.
Synthetic fabrics can typically withstand higher temperatures, but natural materials should not be placed in the dryer.
It's best to follow the specific drying instructions provided to maintain quality and longevity.
Cleaning your summer duvet cover
While you should only wash your duvet once or twice a year, you can wash your summer duvet covers far more regularly. 😅
We recommend washing the cover weekly to remove stains, odours and bacteria.
Regularly washing your bedding is particularly important when you're sweating more during the summer months.
We've recommended a few of our favourite duvet covers below.
Our favourite duvet covers for summer:
Panda London

Price from &nbsp

£ 99

£ (110 )

Silky soft and temperature-regulating 100% bamboo bedding from Panda London.

Silky soft and temperature-regulating 100% bamboo bedding from Panda London.

Price from

£ 99

(£ 110 )

Aeyla

Eucalyptus Silk Bedding Set

Price from &nbsp

£ 139

£ (269 )

The Aeyla Eucalyptus Silk Bedding Set is a vegan-friendly, silky-smooth sheet, duvet cover, and pillowcase set that keeps you cool and comfortable all night long.

The Aeyla Eucalyptus Silk Bedding Set is a vegan-friendly, silky-smooth sheet, duvet cover, and pillowcase set that keeps you cool and comfortable all night long.

Price from

£ 139

(£ 269 )
Differences between summer and winter duvets
There are several key differences between winter and summer duvets.
That's why many people choose to have a different duvet for the two seasons over an all-in-one winter-summer duvet.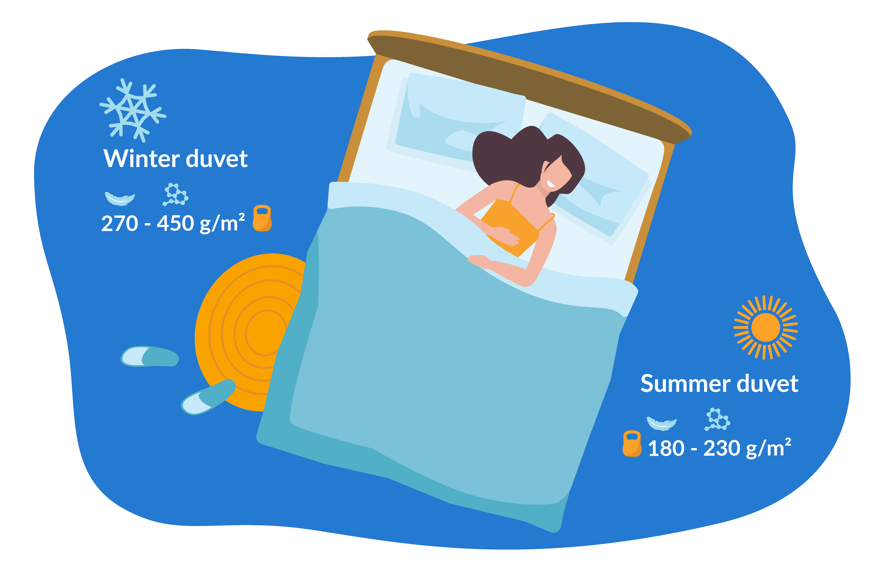 Here is a quick overview of the main differences between a cold and hot weather duvet.
Material and weight
A summer duvet is typically made from airy materials that promote breathability and have a cooling effect.
It is lightweight to prevent overheating during warm nights. ❄️
In contrast, a winter duvet is designed to provide optimal warmth and is often filled with materials like goose down.
However, it's important that a winter duvet does not retain excess heat but releases it into the environment.
The bedding sets accompanying the duvet should also be warm enough to maintain a comfortable sleeping temperature.
Adjustable duvets
Adjustable duvets give you the chance to customise your bedding.
They usually comprise a thin duvet and a thick duvet that can be clipped together for added warmth.
Take the Simba 3-in-1 Duvet, for example.
It's a great alternative to our highly recommended Simba Hybrid duvet but with more options for customisable comfort in the summer months.
A summer duvet is essential
Our need for warmth changes during the night.
If the temperature in your bedroom exceeds 25 degrees Celsius during summer, it can be challenging to fall asleep comfortably. 🌡️
In such cases, a suitable, summer duvet becomes essential.
Invest in a summer tog duvet this year to enjoy a cool and peaceful night's sleep in the next UK heatwave.
The best duvets for summer:
Emma

Price from &nbsp

£ 48.30

£ (69 )

The Emma Cloud Duvet is a microfiber duvet made of temperature-regulating fibres to keep you cool and refreshed throughout the night.

"Get 5% off with our exclusive 'SLEEPHEROUK5' discount code."

The Emma Cloud Duvet is a microfiber duvet made of temperature-regulating fibres to keep you cool and refreshed throughout the night.

"Get 5% off with our exclusive 'SLEEPHEROUK5' discount code."

Price from

£ 48.30

(£ 69 )

Panda London

Price from &nbsp

£ 89.96

£ (99.95 )

The 100% vegan Panda Cloud Duvet features bamboo filling and a bamboo cover for hypoallergenic, guilt-free comfort.

The 100% vegan Panda Cloud Duvet features bamboo filling and a bamboo cover for hypoallergenic, guilt-free comfort.

Price from

£ 89.96

(£ 99.95 )

DreamCloud

Price from &nbsp

£ 45.60

£ (80 )

The DreamCloud Duvet is a 10.5 tog soft and fluffy all-seasons duvet that offers temperature-controlled comfort.

The DreamCloud Duvet is a 10.5 tog soft and fluffy all-seasons duvet that offers temperature-controlled comfort.

Price from

£ 45.60

(£ 80 )

The Fine Bedding Company

Price from &nbsp

£ 63.75

£ (75 )

The Fine Bedding Company Boutique Silk duvet is made from sustainable silk, cotton, and microfibre.

The Fine Bedding Company Boutique Silk duvet is made from sustainable silk, cotton, and microfibre.

Price from

£ 63.75

(£ 75 )

Simba

Simba Hybrid 3-in-1 Duvet

Price from &nbsp

£ 186.75

£ (249 )

The Simba Hybrid 3-in-1 Duvet is actually a set of two duvets with tog ratings of 3.5 and 7 that can be combined to form a third 10.5 tog duvet.

The Simba Hybrid 3-in-1 Duvet is actually a set of two duvets with tog ratings of 3.5 and 7 that can be combined to form a third 10.5 tog duvet.

Price from

£ 186.75

(£ 249 )