We're all ready to jump on the Boxing Day bandwagon. 🚂
But, before you do, take some time to consider the purchase you'll be making.
After all, a new mattress is a long-term investment.
Here are a few things to consider if you're planning to buy a new mattress this Boxing Day. 🤔
Pay attention to quality
The quality of your mattress directly affects the quality of your sleep.
And we all know what happens if you don't get a good night's sleep! 😴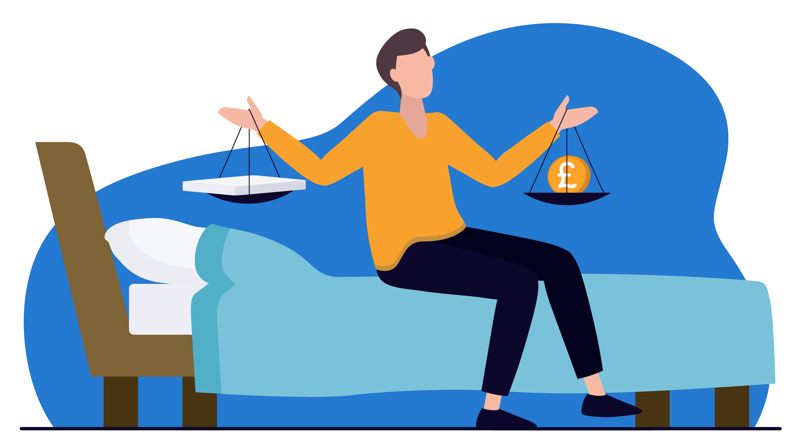 Even if you're shopping on a budget, quality should always be the first point of consideration. 🧵
It's perfectly possible to invest in a high-quality mattress at a good price!
Our favourite value-for-money option is the Nectar memory foam mattress.
Find the right degree of firmness
Mattresses come in different degrees of firmness. ☁️🧸🧱
There is no right degree of firmness.
But, there is the right degree of firmness for you! 🤩
Firmness is largely a matter of personal preference, but it can also be influenced by factors such as body size, age, and preferred sleeping position.
As a general guideline:
Lighter-weight sleepers and side sleepers generally do better on softer mattresses.
Heavier-weight and pure back or stomach sleepers generally do better on firmer mattresses.
We'd always recommend getting a mattress with a good trial period (more on this below) so you can test if it's the perfect fit for you! 🥳
One of our favourite mattresses that's perfect for most sleeping positions is the medium-firm Simba Hybrid.
Consider the materials used
It's perfectly natural to assume that all mattresses are spring mattresses of some sort.
But, there are actually dozens of different mattress materials! 😲

Some of the most common mattress materials include:
As with the right degree of firmness, there is no right or wrong material.
We're big fans of hybrid mattresses though!
If you're looking for a good value-for-money hybrid, we'd suggest trying out the Otty Hybrid.
Get the right mattress size
This may seem obvious, but it's important to get a mattress that fits your bed base perfectly! 🛏
The most common UK mattress sizes include:
Single mattresses: 90 x 190 cm (3' x 6'3")
Small double mattresses: 120 x 190 cm (4' x 6'3")
Double mattresses: 135 x 190 cm (4'6" x 6'3")
King-size mattresses: 150 x 200 cm (5' x 6'6")
Super-king-size mattresses: 180 x 200 cm (6' x 6'6")
We'd recommend that couples choose a double or larger.
If you're looking for a new bed, you're likely to find a good sale for Boxing Day too! 🏷️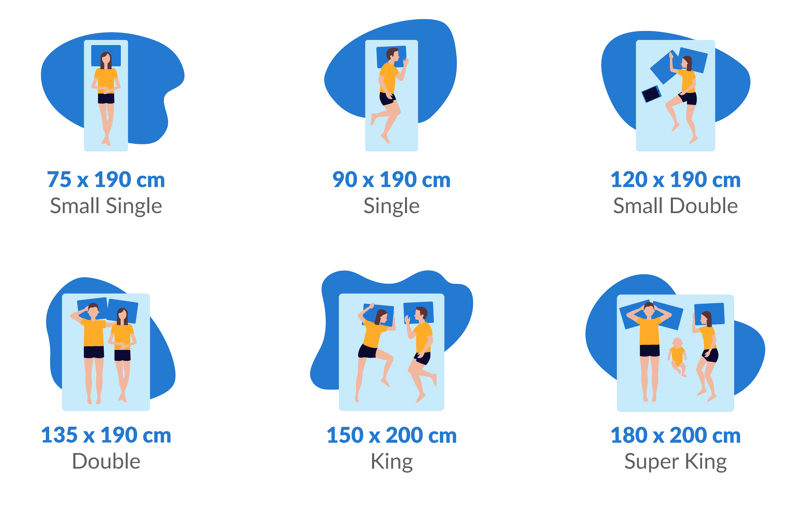 Choose risk-free trial periods
Most mattresses purchased online come with a risk-free trial period, free delivery (including next-day delivery date options), and free returns for a full refund. 💰
This is great news, as it gives you the chance to try the mattress in your home for a set period of time.
Some mattress brands, like Ergoflex, offer a shorter trial period of 30 days.
But some, like DreamCloud, offer a whopping 365-day trial period! 🤯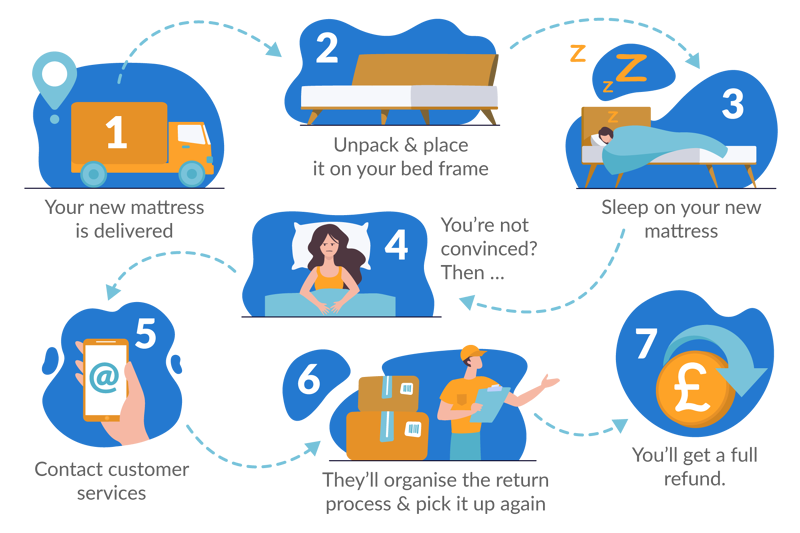 If you're not completely satisfied with your mattress, you can send it back for a full refund! 🙌
Remember: Make sure that your Boxing Day discounts are applied at checkout! Systems do fail, especially during busy times, so just make sure that your coupon codes are working and you get the discount you deserve.