How to sleep comfortably with a sprained ankle
If you're wondering how to sleep with a sprained ankle, it's all about the RICE method and some painkillers.
Rest
Ice
Compress
Elevate
We explain what a sprained ankle is further down.
Let's look at the treatments for how to sleep with ankle sprain in more detail.
Rest
Rest is a big part of the recovery process for a sprained ankle, and insufficient sleep can delay the healing process.
But rest doesn't just mean sleep.
It could mean watching a movie on the sofa, reading a book in bed or meditating to calm your mind.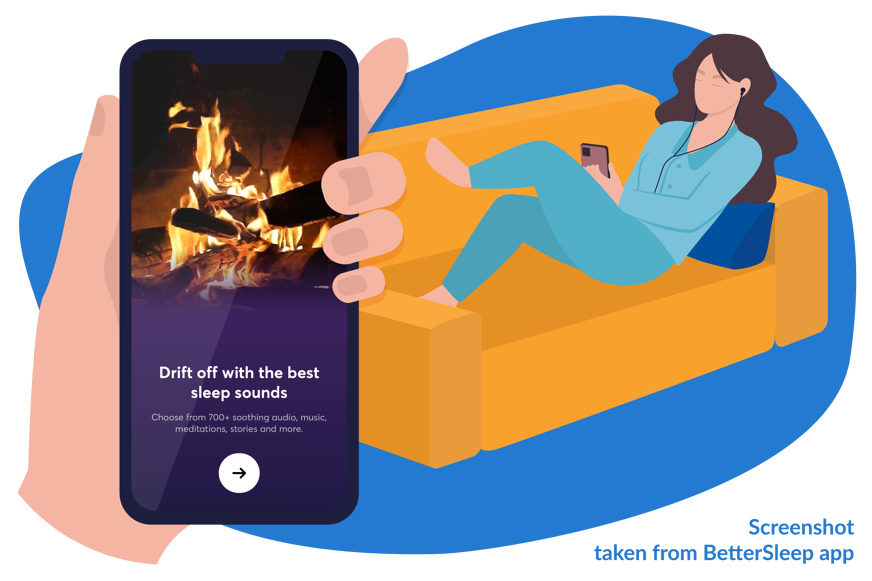 You need to be still, relaxed and resting.
These activities should help you wind down and eventually fall asleep.
Ice your ankle
Before you drift off to sleep, you need to ice your sprained ankle to reduce the swelling and get some pain relief. 🧊
Apply an ice pack wrapped in a thin cloth or towel for 10 - 15 minutes before bed.
This will help numb the area and limit swelling during the night.
Remember to use a barrier like a cloth to protect your skin from direct contact with the ice pack to avoid frostbite. Ouch!
Compress the ankle
Once you have iced your ankle for 10 minutes, remove the ice pack and wrap a compression bandage around your ankle.
Compression provides support and can further reduce swelling.
Here's how to do it:
Use an elastic bandage to wrap your sprained ankle gently.
Start at the toes and work your way up towards the calf.
Ensure the bandage is snug but not too tight to maintain proper circulation.
You may need to do this for several days after your ankle injury.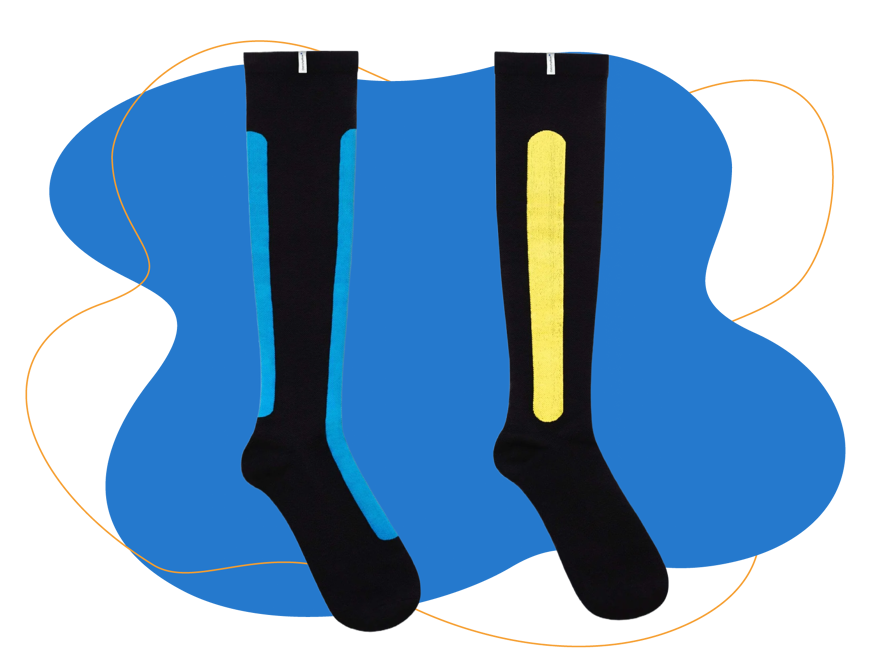 If you have an ankle brace on hand, you can wear it at night to limit ankle joint movement and compress the injury.
Just loosen the brace slightly at night so it doesn't cut off your blood circulation and cause further discomfort.
Elevate your ankle
Elevating your ankle above the level of your heart can help minimise swelling and improve blood flow. 🫀
Place pillows or cushions under your injured leg to encourage excess fluid to drain away from the area.
Keep your ankle elevated throughout the night to maximise its benefits in reducing swelling and improving circulation.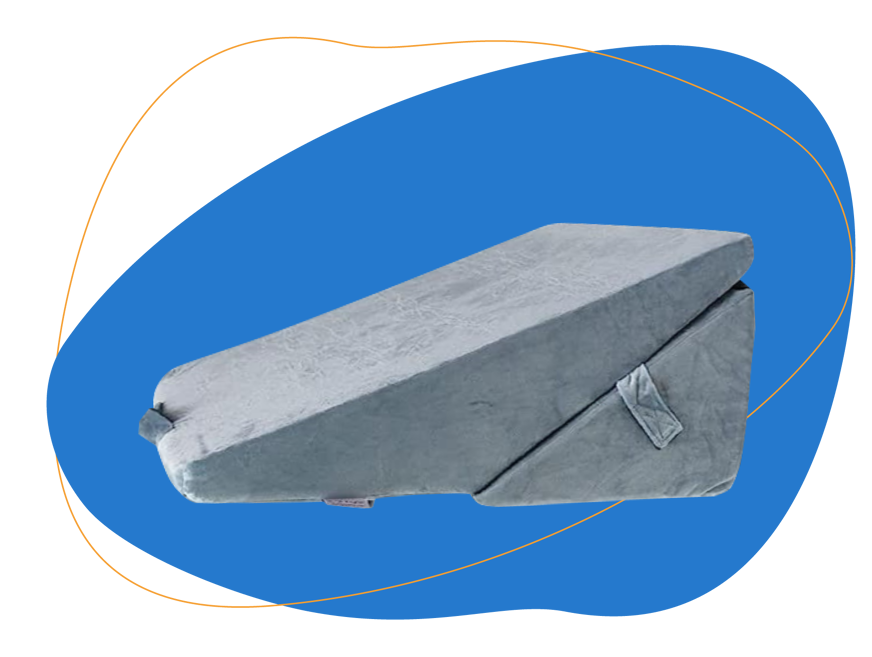 Alternatively, try a wedge pillow to elevate your ankle at night without needing a pile of several cushions.
We recommend the Byre Wedge 5 in 1 Support Pillow so you can adjust it to a comfortable height for your body.
BUY BYRE WEDGE PILLOW 5-IN-1 SUPPORT PILLOW£ 31.43
Take pain medication
Sprained ankles can be very painful in the first few days.
Nonsteroidal anti-inflammatory drugs, or NSAIDs, like Ibuprofen or Aleve, can help reduce the swelling and alleviate some of the pain.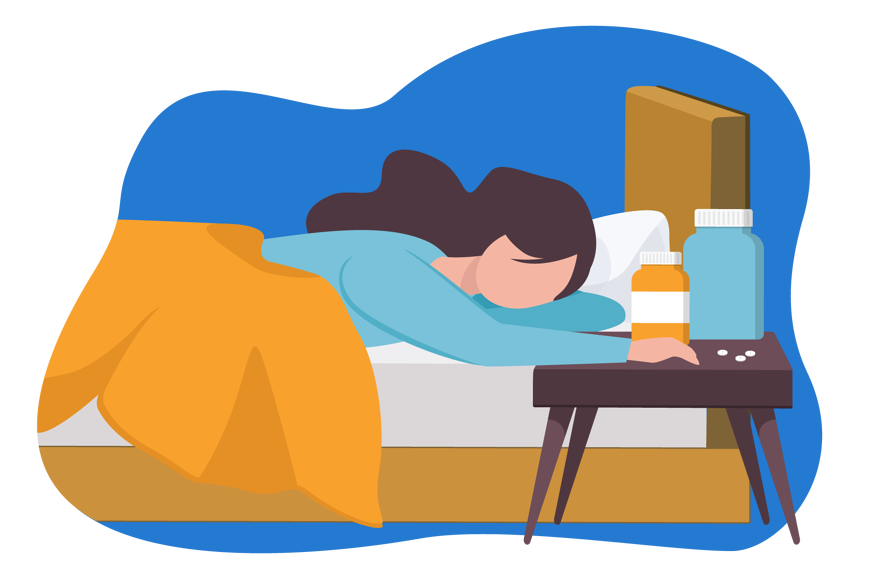 You can also take other over-the-counter pain medication, like acetaminophen (Tylenol), to relieve the pain without the anti-inflammatory effects.
Disclaimer: We are not medical professionals. Always talk with your GP or medical advisor before taking any medication.
Best sleeping position for a sprained ankle
Dealing with a sprained ankle can make finding a comfortable sleeping position challenging.
Here's how to sleep with a sprained ankle on your side, front and back.
Sleeping on your back with ankle sprains
Sleeping on your back is the best position for a sprained ankle.
You can keep your ankle elevated easily without putting extra pressure on it.
Place a few pillows under your ankle to lift it above your heart, and go to sleep.
You can also create a protective barrier of pillows or use a body pillow like the Simba Cooling Body Pillow to stop you from rolling onto your injured side.
35% OFF SIMBA COOLING BODY PILLOW W/ MATRESS
How to sleep on your side with a sprained ankle
Can you sleep on your side with a sprained ankle? Absolutely!
If you prefer sleeping on your side, choose the non-injured side.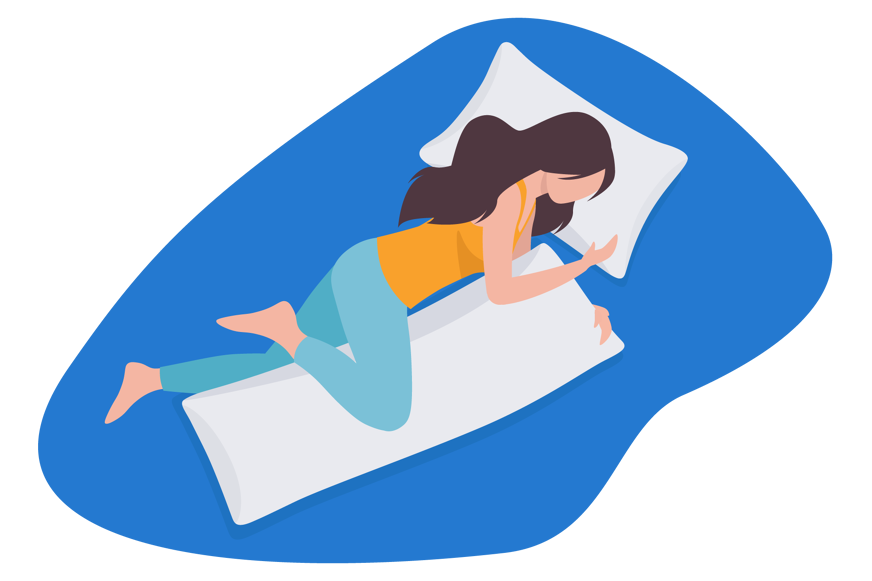 Place a pillow between your knees to keep your spine aligned and hips straight.
Then, place a few pillows between your ankles to elevate your injured leg further and reduce the pressure on your sprained ankle.
Finding a comfortable position amongst all the pillows might take a few minutes!
Sleeping on your front with a sprained ankle
Sleeping on your front can be tricky with an injured ankle.
Before you get into bed, place a soft, flat pillow on the mattress where your ankles will be.
Climb into bed carefully and place your ankles on the pillow to elevate them above your heart.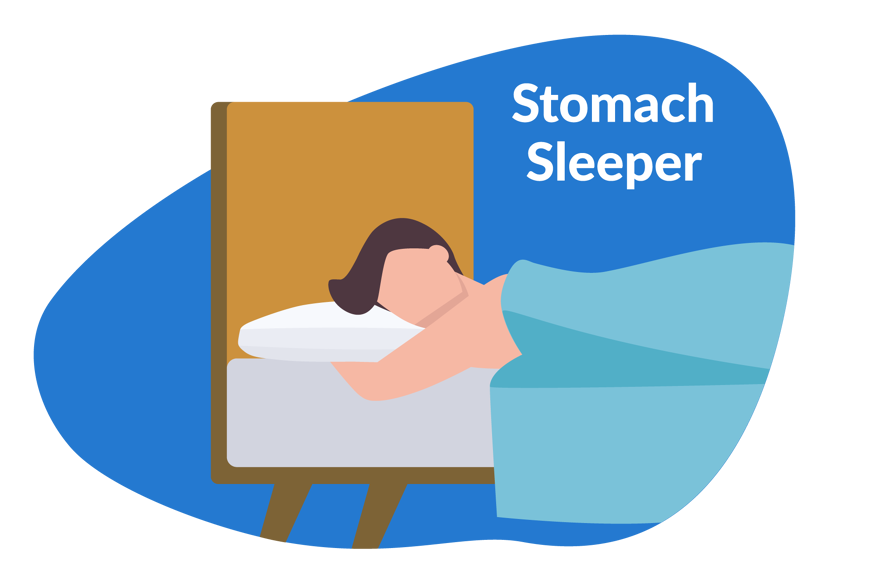 You might find this position too uncomfortable once you're lying down.
In this case, try rolling over and sleeping on your back with the pillow in the same position. 💤
We recommend customisable pillows, like the Emma Original Pillow, so you can make it as thick or as thin as you'd like.
What is a sprained ankle?
A sprained ankle is when the ligaments, which are stretchy bands holding your ankle bones together, get stretched or torn.
Ankle sprains are common injuries and typically happen when you twist or roll your foot at an awkward angle.
This can lead to pain, swelling, and difficulty moving the ankle. 🦵
Sprained ankles can range from mild to severe, so caring for them is important to help you heal properly.
Sleeping with a sprained ankle is tricky
When it comes to how to sleep with a sprained ankle, remember that comfort and proper support for your sprained ankle are essential for a speedy recovery.
Try the RICE method in the first few days and get as much rest as you can.
If persistent pain or sleep difficulties persist, consult a healthcare professional for further medical advice to regain your full range of motion. 🏥
They might even refer you to a physical therapist to help you recover, especially if you have a severe injury.