It isn't always necessary to buy a bed bridge. 😱
You can use mattress toppers, additional sheets, or fashion your own bed bridge at a fraction of the cost.
Additional cover
A cheaper alternative to the bed bridge is simply adding on an additional cover. 😮
We recommend using a mattress protector with your sheets.
Not only will this add an extra layer to help fill the space between your mattresses, but will protect your mattresses at the same time.
A mattress protector prevents accidents as well as bacteria build up over a long period of time.
The Panda Bamboo mattress protector is fully waterproof and made with breathable bamboo and cotton. 🌱
Make a bed bridge yourself
If you fancy a bit of DIY, you can also make a bed bridge yourself. 🔧
Follow these steps:
Measure your mattress length and the width of the gap
Purchase foam or other filling material from the hardware store
Cut the material to size
Cover the material with a protective sheet (ie. an old pillowcase or bed sheet)
Now you can insert your very own bed bridge into the gap between the mattresses.
Easy peasy! 🍋
Buy a new mattress
Of course, you can also buy a larger mattress in sizes.
Follow our side guide below:
Nectar mattress single: 90 x 190 cm (3' x 6'3")
Nectar mattress small double: 120 x 190 cm (4' x 6'3")
Nectar mattress double: 135 x 190 cm (4'6" x 6'3")
Nectar mattress king-size: 150 x 200 cm (5' x 6'6")
Nectar mattress super-king-size: 180 x 200 cm (6' x 6'6")
However, there are benefits to having two seperate mattresses. 🤔
Couples may have different needs for their sleep (firmness, material, etc.) and having two mattresses means you can accomodate your individual preferences.
Seperate mattresses also mean you won't feel your partner moving at all during sleep.
However, there are some fantastic mattresses available that offer low motion transfer.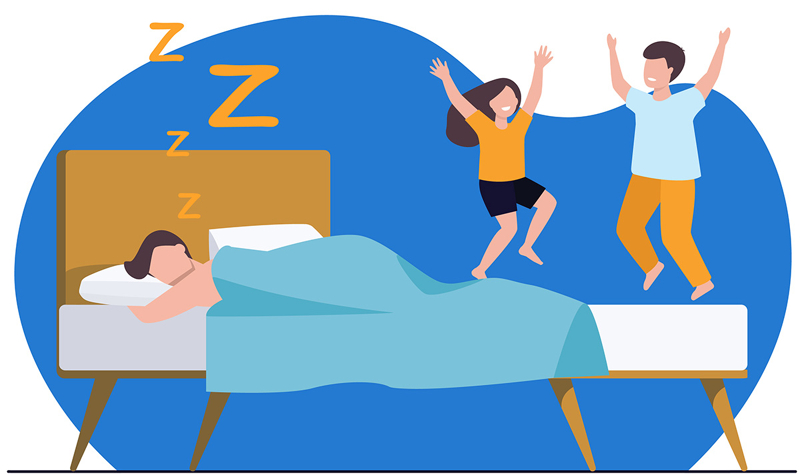 This means you won't be disturbed by any movement because the mattress absorbs motion.
The DreamCloud Luxury Hybrid mattress offers fantastic low motion transfer support.
We tested this mattress for several months and experience zero disturbance during sleep. 😴
Mattress topper
A great alternative to the bed bridge is the mattress topper.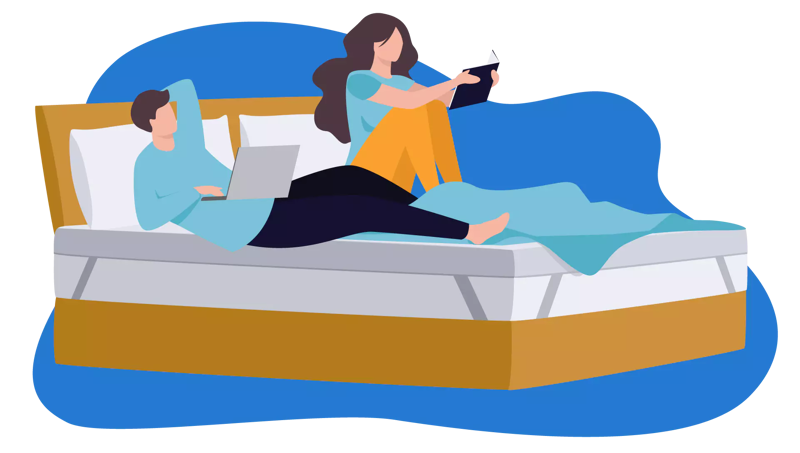 This ensures that you have a uniform surface despite using two different mattresses.
A mattress topper is an additional layer to your mattress, typically made from memory foam, wool, or man-made fibres.
This helps to improve the overall comfort or soften the feel of a firm-feeling mattress. 🧱
A mattress topper is typically more expensive than a bed bridge. 💰
However, we highly recommend this option for those looking for additional comfort as well as a bed bridge solution.
Take a look at our favourite mattress toppers below! 👇