Pillows come in a variety of materials that may suit your needs.
But there are pros and cons to each.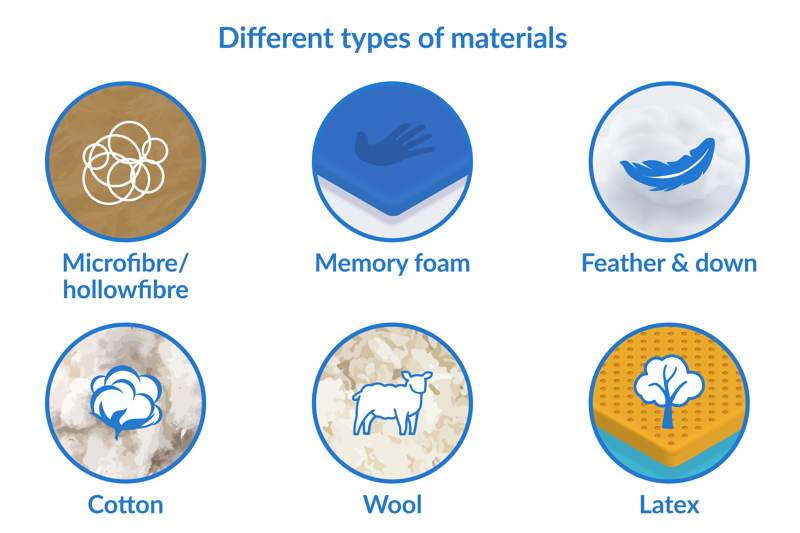 We discuss them all below. 👇
Memory foam pillows
Memory foam is one of the most popular choices for those searching for the best pillows for neck pain in the UK.
The material feels soft to the touch.
But memory foam also has a contouring effect and is firmer than traditional pillows.
This allows it to support the head and neck in the right position.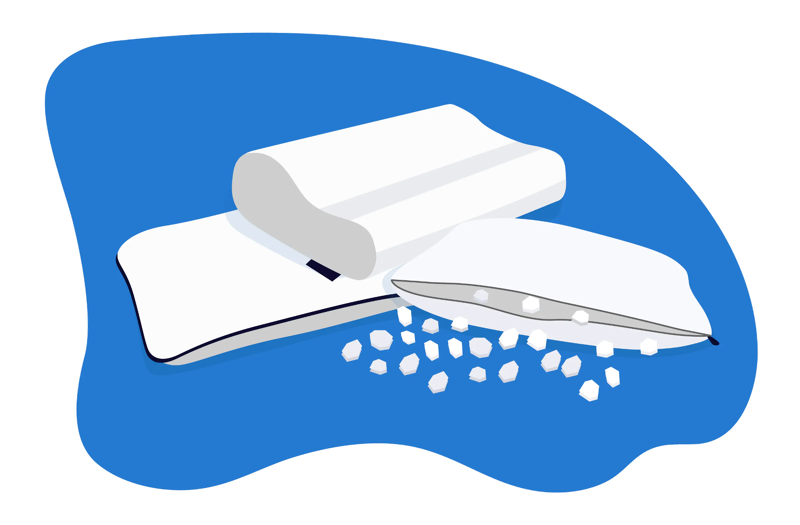 It also offers a warmer sleep, great for those who run a little cold but not so good for those who often wake up sweating. 🔥
If you want a pillow that is supportive and soft, try the Panda London Memory Foam Bamboo Pillow. 🐼
Feather & down pillows
It can be hard to beat the plushness of a traditional feather and down pillow. 🦆
These don't always offer great neck support because they are so soft.
If you want this type of pillow, it's best to check its firmness level first. There are some on the market specifically designed to offer a firmer feel and greater support.
The Littens 100% Pure Hungarian Goose Down Pillow is a great hypoallergenic pillow for those with neck pain.
Microfibre pillows
Microfibre pillows tend to be easier to clean and are less likely to cause allergy issues. 🤧
You can find microfibre pillows with a variety of lofts and firmness levels, so it should be simple to find one that works for you.
Plus, microfibre pillows tend to be much more affordable than memory foam or down and feather pillows. 🤑
A great microfibre pillow choice for neck and head support is the Eve Microfibre Shaper Pillow.
Latex pillows
Environmentally-friendly options, like Tencel or latex pillows, are becoming more popular too.
Tencel offers sleepers great support and comfort.
Plus, it's 100% biodegradable and doesn't require high-energy manufacturing. 🌳
All of this makes Tencel an excellent choice for those who are trying to be more eco-friendly.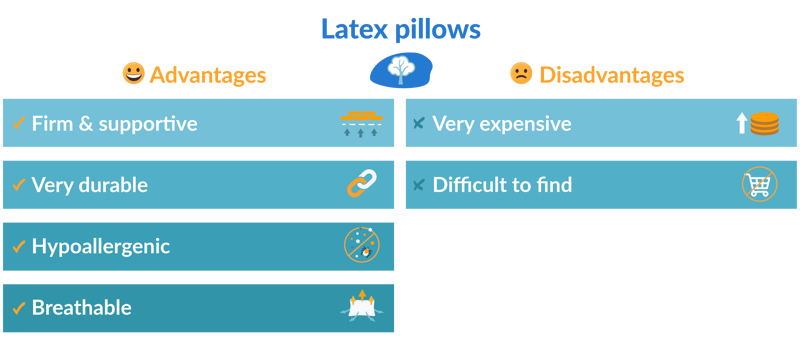 Latex is one of the most durable and popular pillow materials around. 💪
Latex pillows are ideal for sleepers who like memory foam pillows, but want the initial feeling to be softer.
Additionally, latex is naturally hypoallergenic and anti-fungal.
The Relyon Superior Comfort Latex Pillow helps reduce headaches with great neck support and its anti-allergenic design.