How we test products
Our mission is to take the guesswork out of finding the perfect sleep products.
We've dedicated hundreds of hours to testing mattresses and sleep accessories, and rely on a team of testers of differing weights, temperature preferences, and sleeping positions to evaluate each product.
Tested products are granted the Sleep Hero tested stamp of approval, a mark of our review's reliability.
If we haven't personally tested a product, please be assured that we invest significant time and energy into scouring the UK market and researching the best recommendations, and we work with a team of sleep experts who review our articles, ensuring that the insights we provide are not only relatable but also reliable.
What is neck pain?
Neck pain can have a variety of causes, including stress and sitting or sleeping positions.
As our lives have become more stagnant with office jobs and technology use, neck pain is on the rise. 💻
More and more young people are being affected by these aches and pains.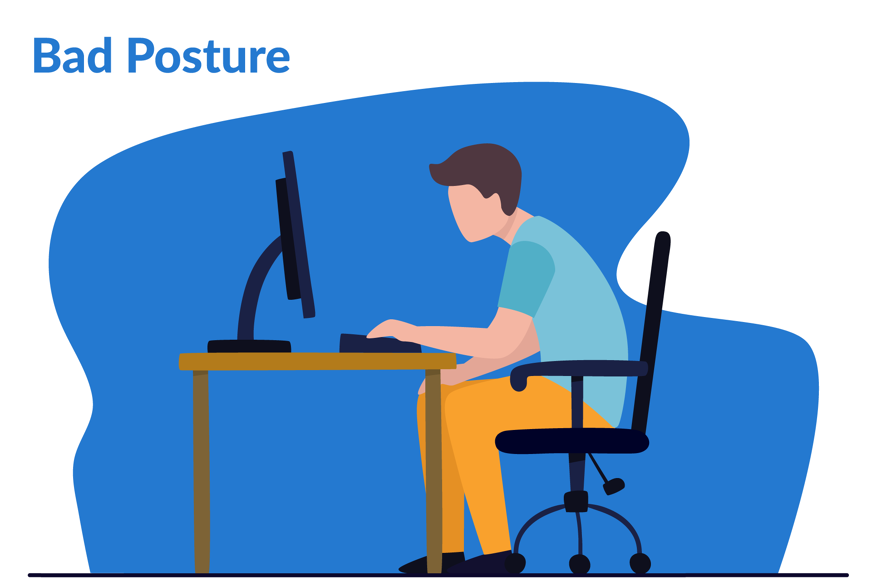 It is important to note that a new neck support pillow won't cure neck pain or headaches if there are other causes.
You should seek medical advice from a doctor or chiropractor if you are suffering from recurring neck problems.
While a good pillow can't necessarily cure chronic neck pain, a bad pillow or mattress can aggravate it. 💢
Studies show that pillows can cause discomfort and disrupt sleep.
When you get less sleep, your body has less time to heal.
If your neck isn't supported, you will strain the area and put your spine and muscles under additional pressure. 😖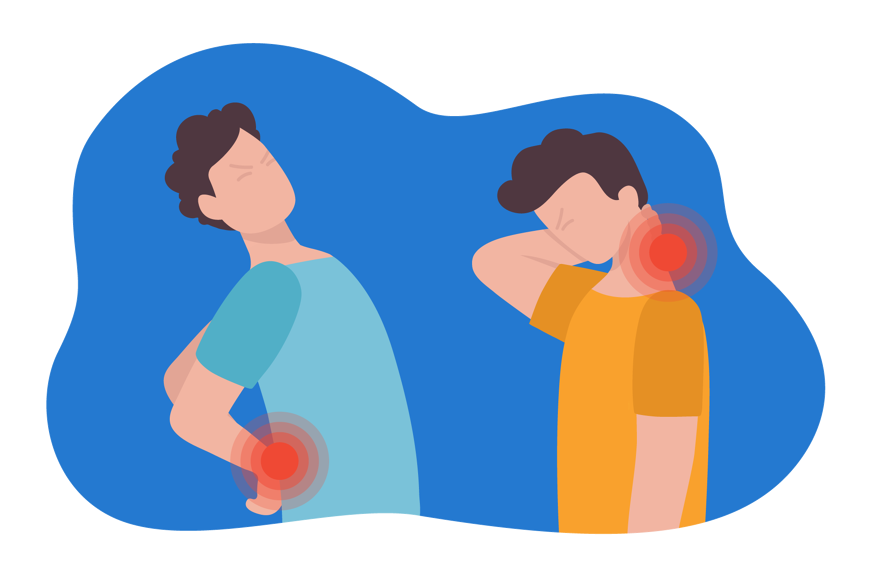 Just think about how many hours you sleep every day.
When your mattress is too firm or too soft, it causes poor posture.
Similarly, pillows that are of the wrong height or firmness lead to your head and spine not being aligned. 😨
Neck pain usually radiates from the cervical spine (the spinal area just below your head).
With the amount of time we spend sleeping every day, it's no surprise that the wrong pillow can majorly impact our necks.
If you often wake up with neck pain, it's likely that your neck pillow isn't giving you the support you need. 👎
Is back pain linked to bad pillows or mattresses?
Just as neck pain can be caused by the wrong pillow or mattress, it can also worsen back pain.
Your body needs to be properly supported as you sleep. 🛌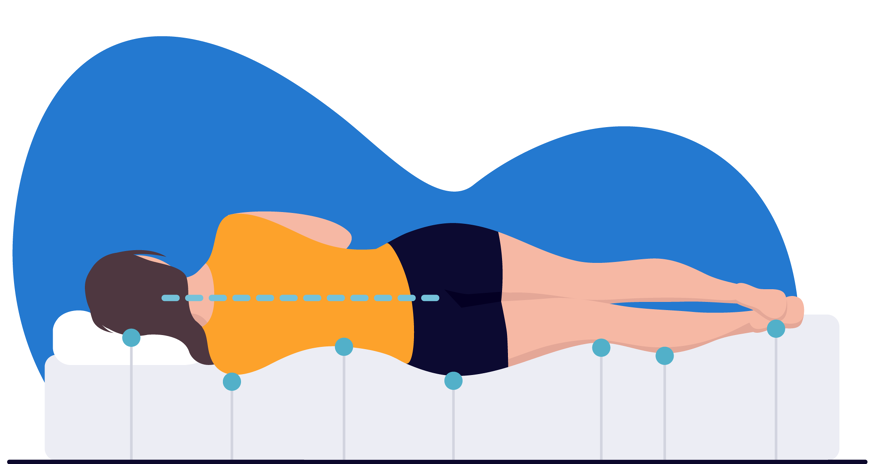 Otherwise, your poor posture is reinforced for hours every night.
Incorrect posture can lead to muscle strains and incorrect spinal alignment.
Bad posture will leave you feeling sore and less rested every time you sleep. 😫
How can the best pillows for neck pain help?
Just as the right pillow materials and qualities can make neck pain practically disappear, the wrong ones can worsen everything just as easily. 👎
If you have been suffering from neck soreness, you cannot underestimate the importance of finding a neck pillow that works for you.
Bear in mind that side sleepers will need a different pillow to back or front sleepers. 😴
Side sleepers
Side sleepers with firmer mattresses tend to sleep best with higher loft and firm pillows.
A taller pillow compensates for the minimal sinkage of a firm mattress and prevents the shoulders from being squashed.
People with broader shoulders also often need higher loft pillows to align their spine. 💪
Those with softer mattresses that allow their shoulders to sink in should go for lower loft pillows.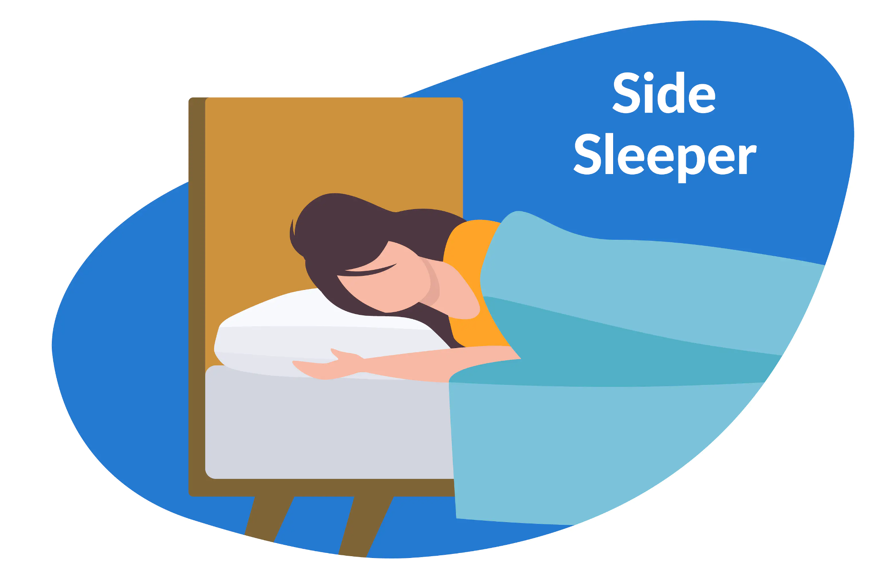 Side sleeping creates a bigger space between the head and shoulders, so you should make sure the pillow fills this empty space. 💞
The average person sleeps on their side 50% of the time.
The Emma Original Pillow is an ideal side sleeper pillow for those that need extra elevation to stay aligned.
5% OFF EMMA ORIGINAL PILLOW W/ "SLEEPHEROUK5"
Back sleepers
Back sleepers are fairly lucky and can get away with pretty much any pillow, although a medium-loft pillow is usually preferred.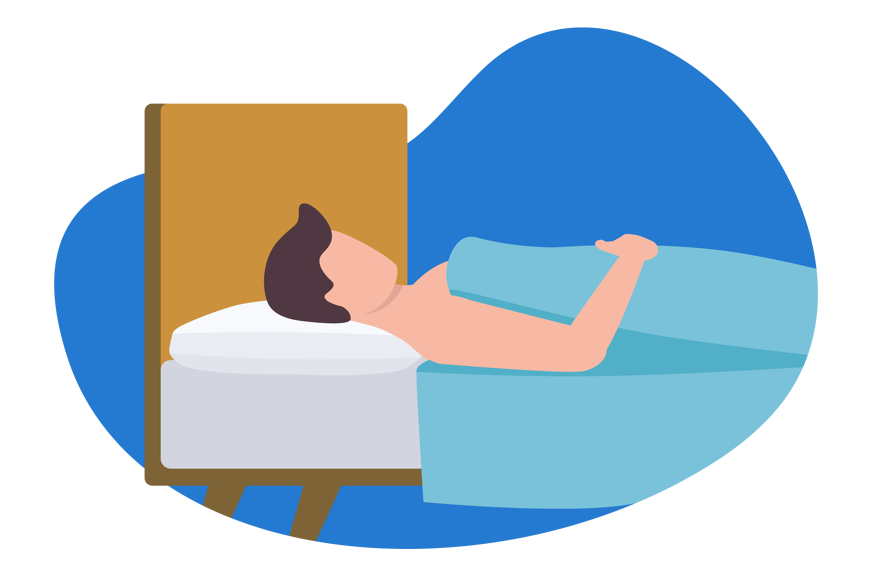 You just need to make sure your head is in the same position as it would be if you were standing upright.
A pillow that follows the natural curve of the neck whilst providing support can improve spinal alignment and reduce shoulder pain. 🎉
Back sleepers can also look at secure neck support pillows such as a cervical pillow or a contour memory foam pillow.
The Tempur Original Queen pillow is a great option as it's shaped to follow the back of the neck with pressure-relieving memory foam.
Stomach sleepers
A lower loft and soft pillow are usually best for stomach sleeping.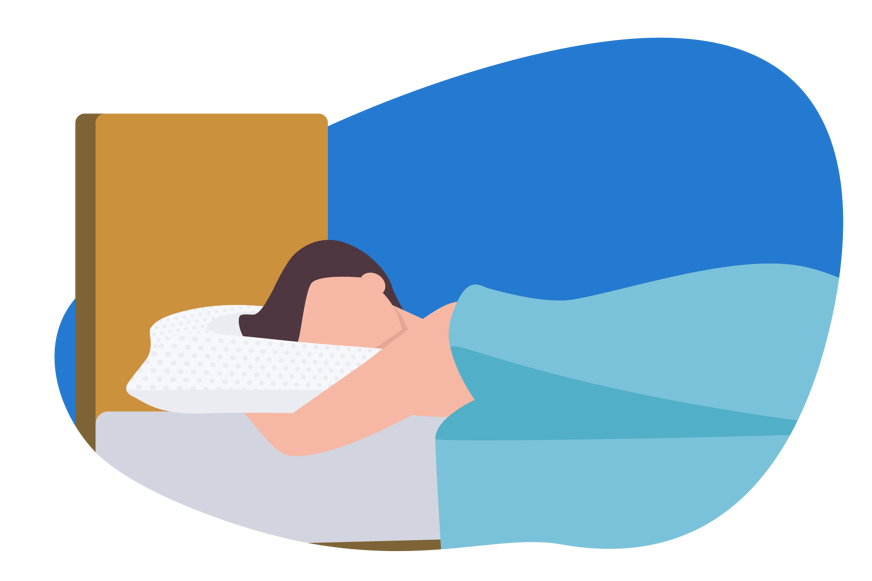 This type of pillow will prevent your head from being lifted out of alignment with your spine. 😲
A thin pillow that keeps the neck straight can provide pain relief and improve sleep quality.
For instance, the Tempur Ombracio pillow is designed specifically for the stomach sleep style.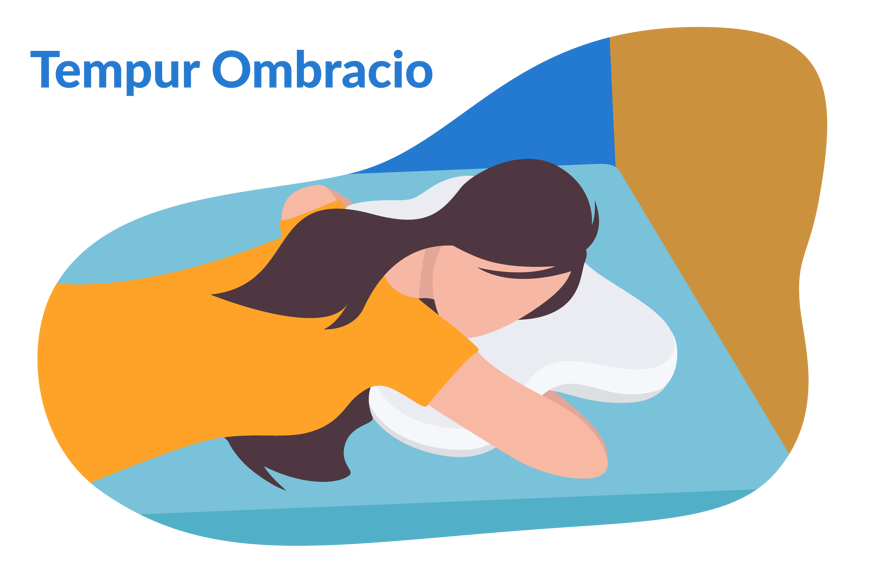 Alternatively, an adjustable pillow works well for people who rest on their front or frequently change sleeping positions. 🌟
Our favourite adjustable pillows:
Emma

Price from &nbsp

£ 65.25

£ (145 )

The Emma Premium Pillow offers unrivalled adjustability to suit all sleeping positions, excellent thermoregulation, and firm support.

"Get 5% off with our exclusive 'SLEEPHEROUK5' discount code."

The Emma Premium Pillow offers unrivalled adjustability to suit all sleeping positions, excellent thermoregulation, and firm support.

"Get 5% off with our exclusive 'SLEEPHEROUK5' discount code."

Price from

£ 65.25

(£ 145 )

Brightr

Eclipse Firm Memory Foam Pillow

Price from &nbsp

£ 69.32

£ (99.90 )

The Brightr Eclipse is a firm memory foam pillow designed for orthopaedic support.

The Brightr Eclipse is a firm memory foam pillow designed for orthopaedic support.

Price from

£ 69.32

(£ 99.90 )
Why you need to think about which pillow you choose
Always consider your sleeping position (even if you don't really stick to one in particular) when choosing a pillow. 🤔
Your mattress firmness will also affect which pillow is best, with higher loft pillows better suiting firmer mattresses.
How to choose a pillow:
Which pillow you need depends on your individual requirements. You can find the perfect pillow for your sleeping position only if you have a suitable mattress.
If the mattress is softer, you should use a lower pillow; if the mattress is firmer, the pillow should be higher.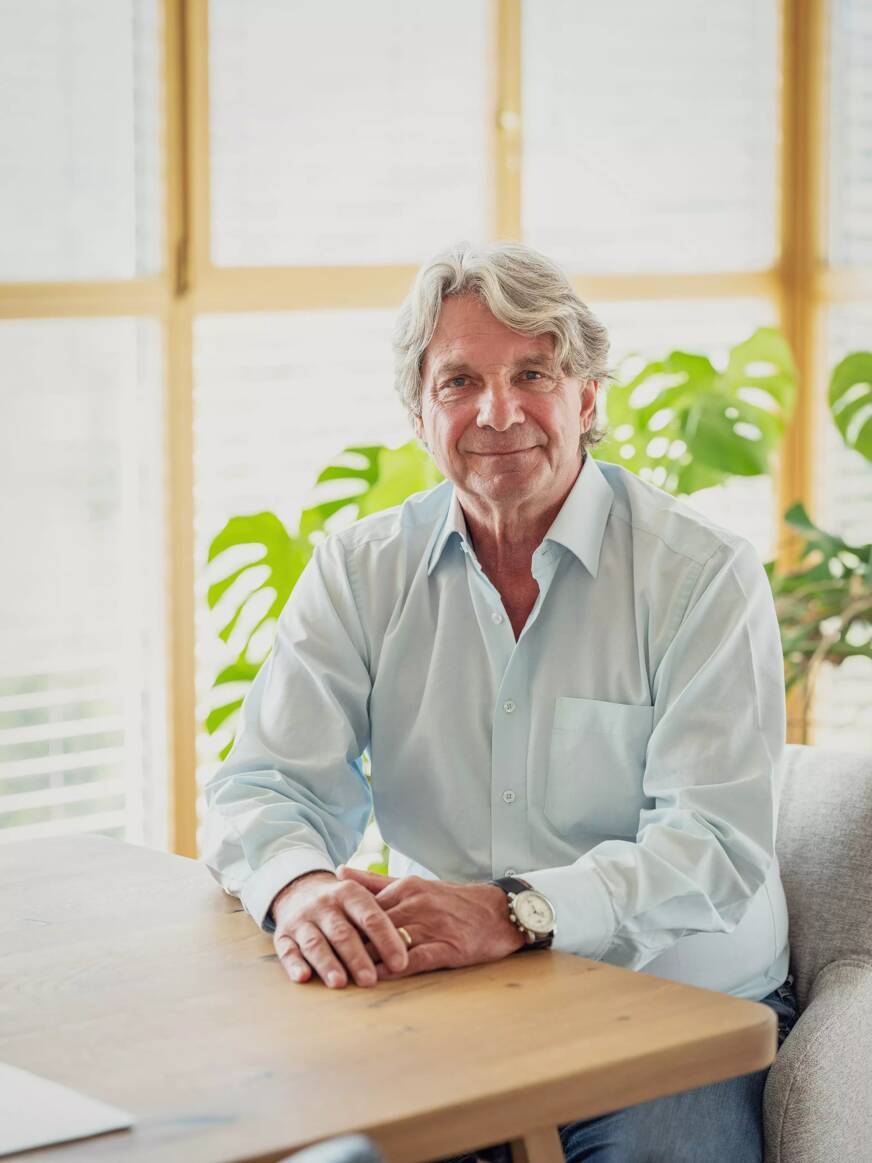 The best pillows for neck pain (and headaches) keep your head in perfect alignment with your spine and shoulders. 👍
A supportive pillow will stop your head from falling too low or too high.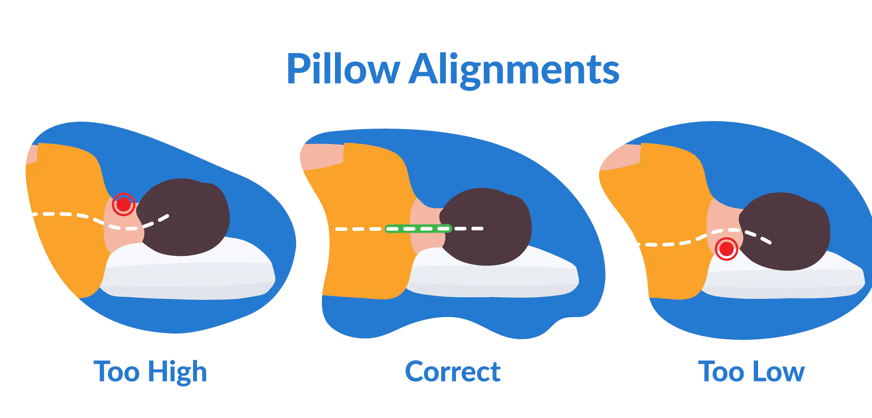 It helps prevents neck cricks and soreness and this can also reduce headaches. 💆
Ergonomic pillows for neck support tend to offer a firmer feel and are shaped to fit the neck without adding extra pressure to it.
They allow sleepers to get a better night's rest and stop you from being disturbed by pain.
The Groove pillow is an excellent ergonomic option.
Ergonomic neck support pillows also help relieve pressure and prevent neck, shoulder, and spine problems from worsening over time. ⏰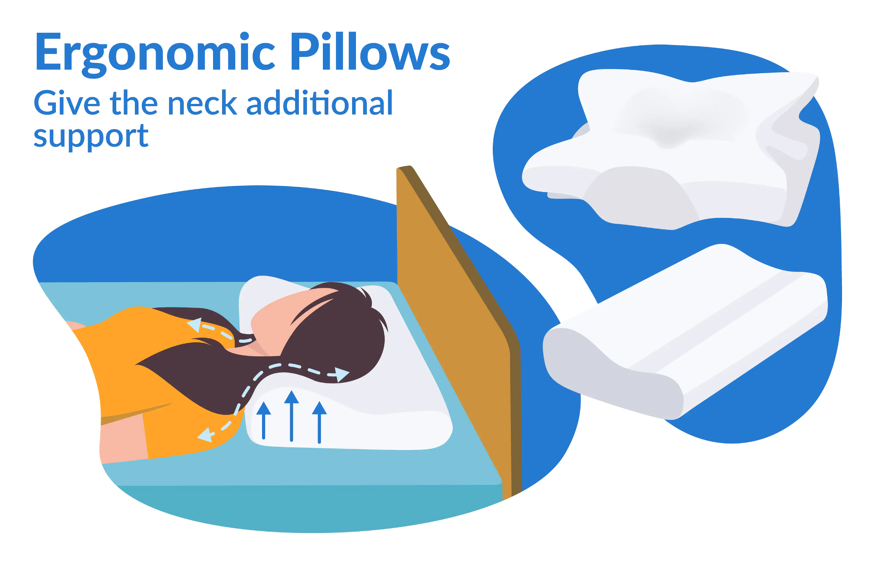 Not everyone enjoys ergonomic pillows, though, since they can be pretty deep and may push the upper spine out of alignment.
You might not be able to completely rid yourself of neck pain, depending on what's causing it.
But the right pillow will make a world of difference to your sleep and your neck pain.🌏
How to choose a pillow for neck pain and headaches
The right pillow should keep you in the same position as if you were standing upright with excellent posture. 💂
Here's a short checklist to help you find the best pillow for your neck pain and headaches:
Pillow height
Pillow firmness
Sleeping position
Mattress firmness
Your size and build
Pillow feel and preference
Breathability (especially for warm sleepers)
You can use this list to quickly check if a pillow will help alleviate your neck pain or headaches. 💆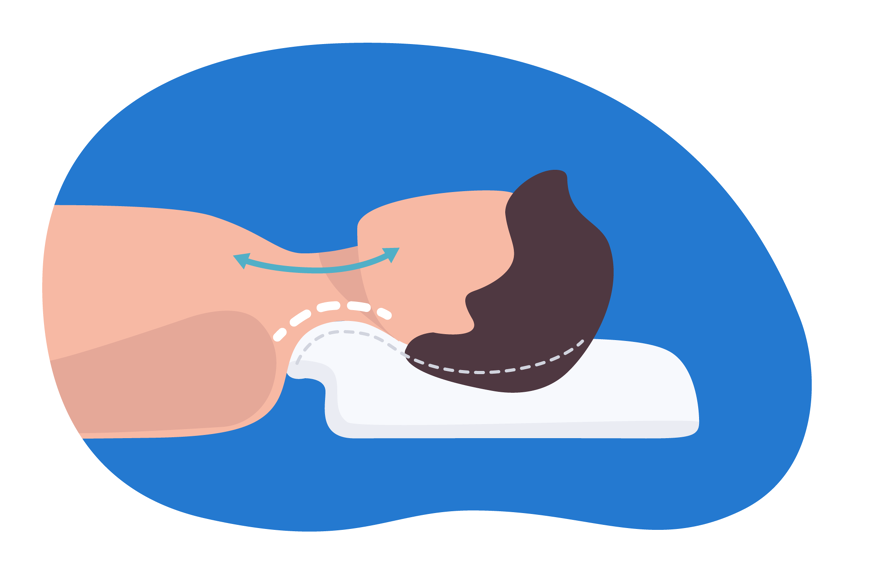 The ideal pillow for total support will change dramatically depending on your preferences, mattress, and sleeping position.
If you don't know how you sleep or what loft and firmness you need, you can always try out an adjustable pillow.
These allow you to play with different pillow heights so you can find one you love.😻
The Simba Hybrid Pillow is a super comfortable and adjustable option with removable nanocubes.
25% OFF 2 SIMBA HYBRID PILLOWS
Many of our best pillows for neck pain offer trial periods where you can test them out.
The Kally Adjustable pillow comes with a 14-night trial and 4 adjustable layers to provide the support and comfort you desire. 👏
Kally Sleep

Price from &nbsp

£ 34.99

£ (49.99 )

The Kally Sleep Adjustable Pillow is a great hollowfibre pillow with 4 easy-to-remove sleep pads for unique customisation.

The Kally Sleep Adjustable Pillow is a great hollowfibre pillow with 4 easy-to-remove sleep pads for unique customisation.

Price from

£ 34.99

(£ 49.99 )
Different pillow materials
Pillows come in a variety of materials that may suit your needs.
But there are pros and cons to each.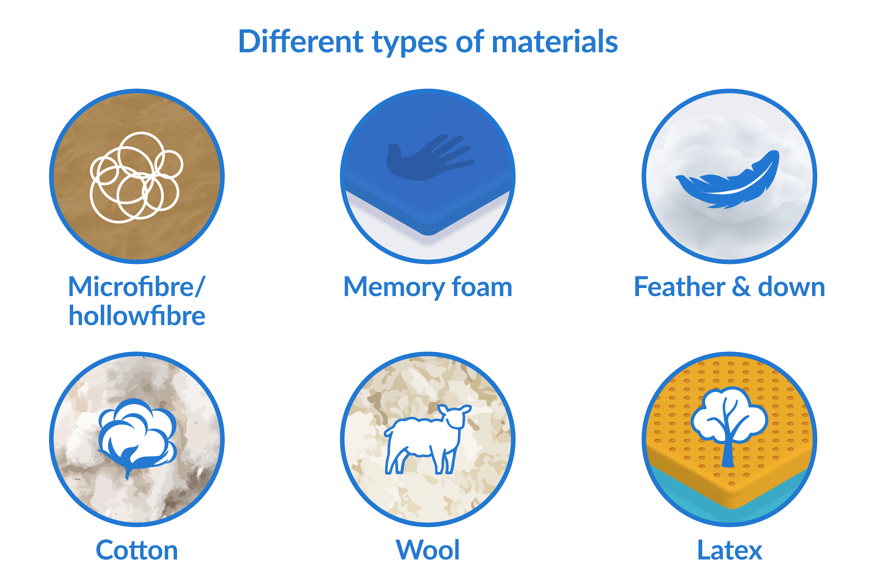 We discuss them all below. 👇
Memory foam pillows
Memory foam is one of the most popular choices for those searching for the best pillows for neck pain in the UK.
The material feels soft to the touch.
But memory foam also has a contouring effect and is firmer than traditional pillows.
This allows it to support the head and neck in the right position.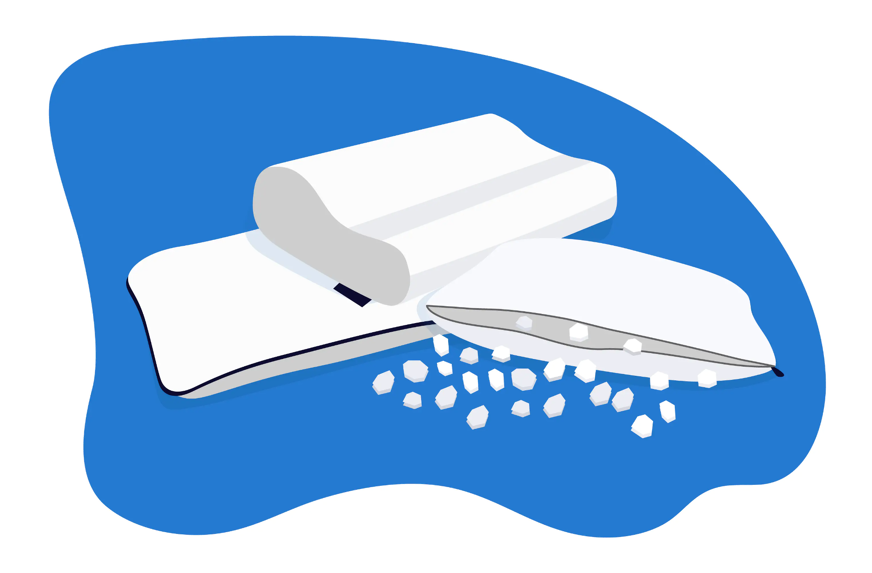 It also offers a warmer sleep, great for those who run a little cold but not so good for those who often wake up sweating. 🔥
If you want a pillow that is supportive and soft, try the Panda London Memory Foam Bamboo Pillow. 🐼
Feather & down pillows
It can be hard to beat the plushness of a traditional feather and down pillow. 🦆
These don't always offer great neck support because they are so soft.
If you want this type of pillow, it's best to check its firmness level first. There are some on the market specifically designed to offer a firmer feel and greater support.
The Hypnos Feather and Down Pillow has a high loft and firm feel, most suitable for side and back sleepers.
Microfibre pillows
Microfibre pillows tend to be easier to clean and are less likely to cause allergy issues. 🤧
You can find microfibre pillows with a variety of lofts and firmness levels, so it should be simple to find one that works for you.
Plus, microfibre pillows tend to be much more affordable than memory foam or down and feather pillows. 🤑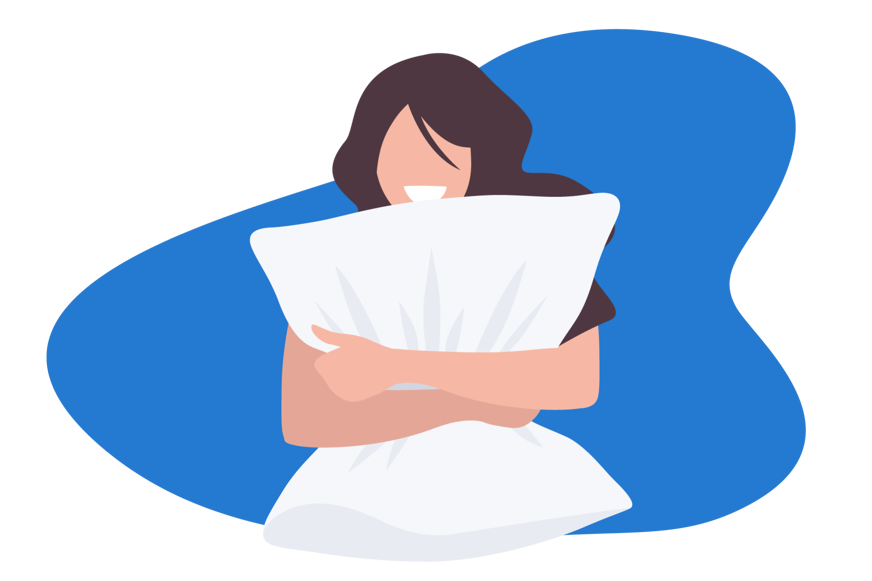 Latex pillows
Environmentally-friendly options, like Tencel or latex pillows, are becoming more popular too.
Tencel offers sleepers great support and comfort.
Plus, it's 100% biodegradable and doesn't require high-energy manufacturing. 🌳
All of this makes Tencel an excellent choice for those who are trying to be more eco-friendly.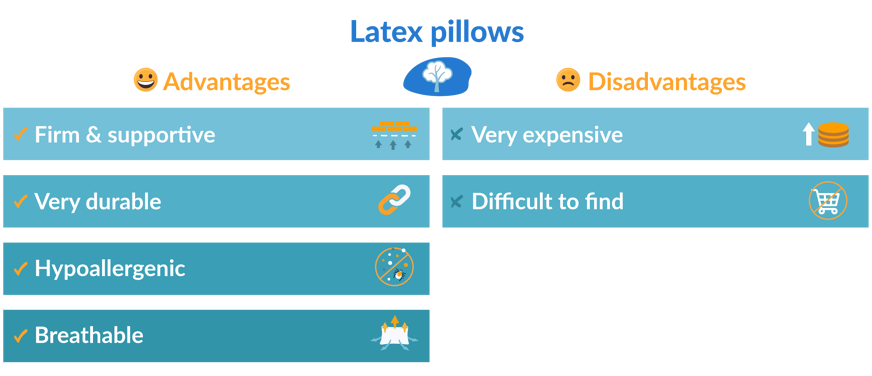 Latex is one of the most durable and popular pillow materials around. 💪
Latex pillows are ideal for sleepers who like memory foam pillows, but want the initial feeling to be softer.
Additionally, latex is naturally hypoallergenic and anti-fungal.
The Relyon Superior Comfort Latex Pillow helps reduce headaches with great neck support and its anti-allergenic design.
Pillow accessories
We highly recommend choosing a suitable pillowcase for your neck pillow.
A pillowcase with a bamboo or cotton cover is an excellent choice, particularly for a pillow made with polyurethane foam.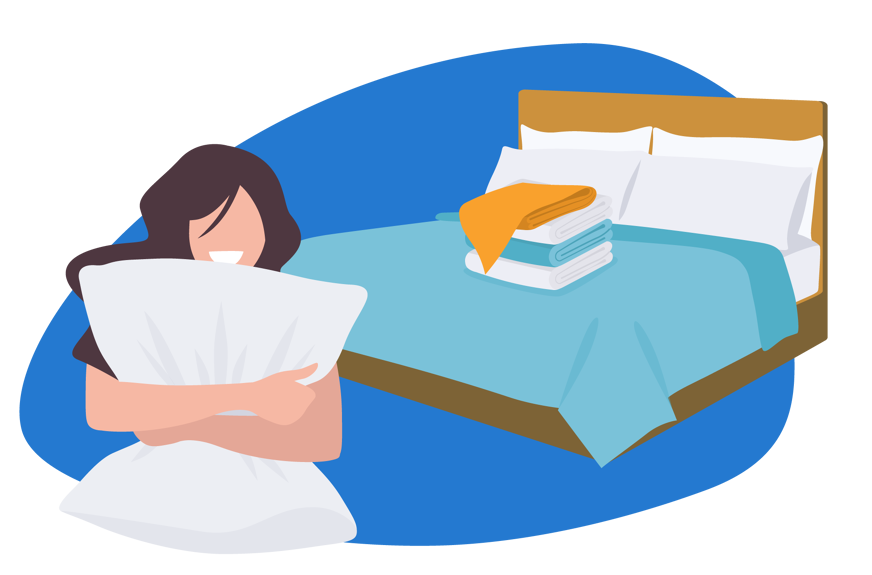 An additional pillow protector can also improve pillow durability for long-lasting sleep wellness. 😁
You should also make sure the pillowcase is suitable for your neck pillow.
Whilst a regular pillowcase will fit most standard pillows, a cervical support or contour pillow may require a specific size of pillowcase.
Take a look at our favourites pillowcases and protectors below:
Kally Sleep

The Kally Standard Pillow Case is made from 100% 200-thread count cotton.

The Kally Standard Pillow Case is made from 100% 200-thread count cotton.

Price from

£ 9.99
What is the best pillow for neck pain?
The right neck support pillow can't magically make your pain disappear.
But it can help. 💗
If you are waking up most mornings with shoulder, neck, or back pain, you may need to change your pillow.
Before you buy yours, make sure you consider your sleeping position and preferred pillow material.
This will help you choose a pillow that's extra comfy and supportive.