The Yanis Latex Plus mattress is a 100% natural dunlop latex mattress with removable bamboo cover.
This is a 20 cm natural latex mattress with a removable bamboo cover, available in different sizes and varying degrees of firmness.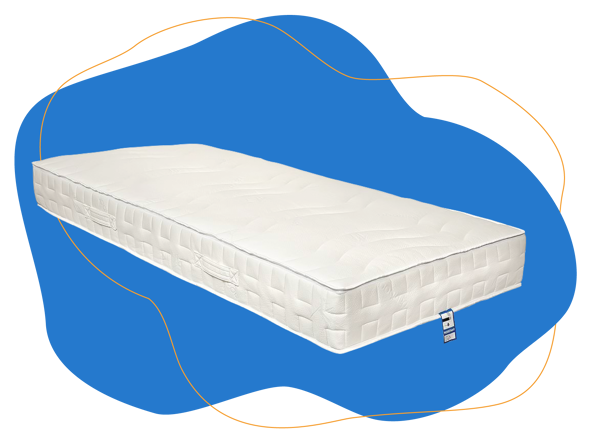 The Yanis Latex Plus 100% Natural Latex Mattress comes with a removable bamboo cover.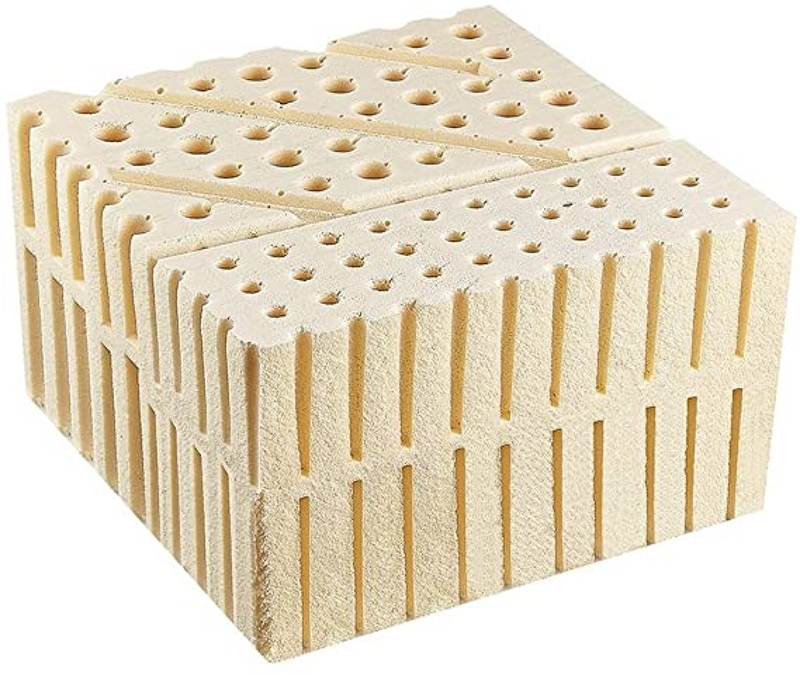 It is naturally anti-allergenic, anti-bacterial, and anti-dust mite.
Natural latex ensures that your spine remains in an optimal position, enhancing body posture, comfort, and pressure relief.
The Yanis Latex Plus mattress is available in the UK via Amazon in numerous sizes and various degrees of firmness.
The Milam 100% Natural Premium Latex Mattress also features organic cotton and organic wool.
This is a completely natural mattress with organic-certified GOLS latex & natural coir and organic-certified GOTS cotton cover. 
The Milam 100% Natural Premium Latex Mattress is a completely natural mattress with GOLS and GOTS organic-certified materials.
It is hypoallergenic, breathable, and chemical-free.
The mattress features 7 comfort zones for optimal spinal alignment.
It also has a softer and firmer side, so you can choose which side suits you best.
The Milam 100% Natural Premium Latex Mattress comes with free, white-glove, two-man delivery.
You'll also benefit from a 30-night free trial.
Where does latex come from?
Natural latex is harvested from rubber trees and has been around since the 4th century BC.
Synthetic latex, in stark contrast, only dates back to the beginning of the last century.
The demand for synthetic materials is linked directly to the growth of the automobile. With a sudden increase in demand, natural sources simply could not keep up and a synthetic alternative had to be found.
The Bayer lab successfully polymerised isoprene in 1909, and synthetic rubber was born.
The composition of latex mattresses
Latex mattresses can be made from natural latex, synthetic latex, or a combination of the two.
Natural latex mattresses are far better for the environment. The trees natural latex hails from can be used for several decades, without having to be felled.
An organic mattress is a greener and more environmentally-friendly solution.
These mattresses are also very comfortable, adequately supporting the body, relieving pressure points, and allowing for restful sleep.
But, natural latex mattresses are quite a bit more expensive.
That's why many people opt for synthetic latex - or a mixture of natural and synthetic - instead.
The advantage of synthetic materials is that they're much cheaper than natural materials.
But, they can have a pretty strong rubbery smell, particularly in the early days.
They're also less great for the environment.
Interestingly, a mattress deemed 100% latex does not necessarily mean it's a 100% natural latex mattress. According to guidelines, a 100% latex mattress only has to contain 85% latex - but, within that percentage, it has to be guaranteed 100% natural latex.
The filler material is often made up of synthetic latex or other materials.
Is a natural latex mattress the right mattress for me?
If it's time to buy a new mattress, then you may be wondering whether a natural latex mattress is a good choice.
The below questions will guide you:
Do you struggle with aches and pains?
Do you feel hot when you sleep on other types of mattresses?
Are you looking for a customisable product?
Do you share your bed with a partner?
Are you looking for an ecological and environmentally friendly product?
If you answered 'yes' to any of these questions, then a natural latex mattress might be the ideal solution.
If you're going to spend a third of your entire life on your mattress, you may as well make it as comfortable as possible.
Key criteria to look out for when purchasing a natural latex mattress
To make sure you choose a natural latex mattress that's right for you, pay attention to the following key criteria:
Density
A latex mattress with a density of 65 kg/m³ to 75 kg/m³ offers medium-firm support.
A density of 75 kg/m³ to 80 kg/m³ will offer firm support.
And, finally, a density of 80 kg/m³ to 83 kg/m³ will offer very firm support.
Number of comfort zones
Comfort zones provide additional support for areas such as the head, shoulders, and feet.
The more comfort zones a mattress has, the more the mattress will be able to keep your body in optimal alignment.
An entry-level mattress offers at least three comfort zones.
Thickness
Most models on the market are generally between 15 and 18 centimetres thick.
In order to maximise comfort, we advise choosing the thickest mattress possible.
Problems with synthetic mattresses
Synthetic mattresses are much cheaper but they're not necessarily good for you.
Mattresses made of synthetic materials are usually made of plastic fibres produced from petroleum.
Many chemicals are then added to improve the aesthetic appearance and technical properties of these mattresses.
These can include solvents, glues, chlorine for bleaching, anti-dust-mite sprays, phthalates to modify the flexibility of the foam, or even flame retardants to prevent your mattress from catching fire.
Most of these chemicals are a source of emissions of Volatile Organic Compounds (VOCs). These molecules can irritate the respiratory tract, cause headaches, promote the development of cancer, etc.
Due to the prolonged exposure to these molecules every night, the impact on one's health can be quite significant.
Synthetic mattresses are also a major source of pollution. When the mattress reaches the end of its life, it is difficult to recycle and generally ends up buried underground.
If you're not sure what to do with your old mattress, check out our guide on the disposal of mattresses here.
The solution?
Turn to natural and organic mattresses, such as natural latex mattresses.
Alternatives to natural latex mattresses
Of course, a natural latex mattress might not be in your budget.
If that's the case, you could consider opting for a synthetic or hybrid latex mattress instead.
If you're not sure that latex is right for you at all, then you can consider any of the alternatives below.
Memory foam mattresses
Visco mattresses are characterised by their memory imprint.
When pressure is applied, the foam becomes softer and allows the body to form an imprint.
This allows for the foam to adapt perfectly to the contours of the body, which provides for great pressure relief, making memory foam great for orthopaedic purposes.
However, it also makes moving on the mattress quite difficult. This makes memory foam mattresses unsuitable for very restless sleepers.
Memory foam also tends to absorb more heat than other foams, resulting in an overall warmer sleeping climate.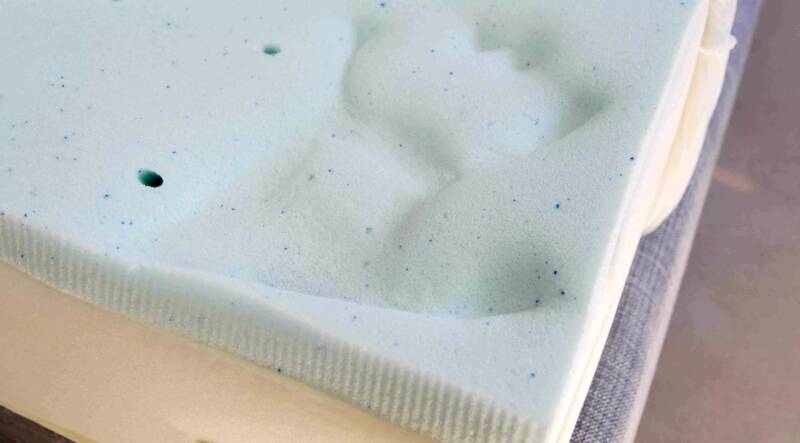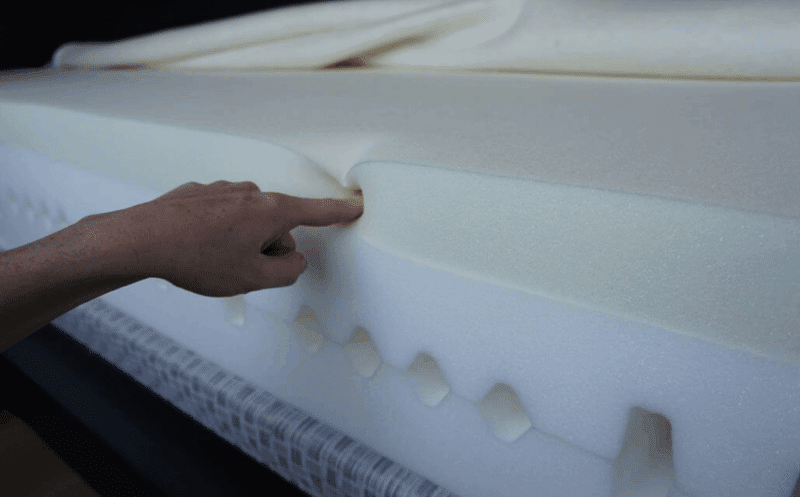 Innerspring mattresses
Innerspring mattresses are both cooler and firmer than latex mattresses.
The space between the springs creates natural ventilation channels, increasing breathability. The resulting cooler sleeping climate makes spring mattresses more suitable for heavy sweaters.
Spring mattresses are also generally firmer and offer greater stability.
This makes them well-suited to heavier-weight sleepers or pure stomach and back sleepers.
You could also consider hybrid mattresses, which generally combine pocket springs with high-quality memory foam. These mattresses perfectly combine the best properties of both materials for a superior sleeping experience.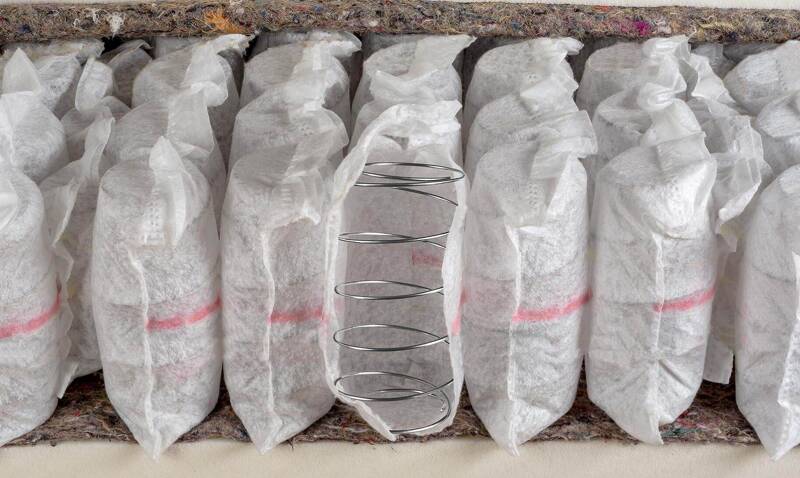 Cold foam mattresses
Cold foam mattresses are similar to latex mattresses in that they are very adaptable, recommended for orthopaedic purposes, and well-suited to restless sleepers.
They often have special comfort zones to enhance support and allow for optimal spinal alignment.
Cold foam is commonly found as the base foam in mattresses.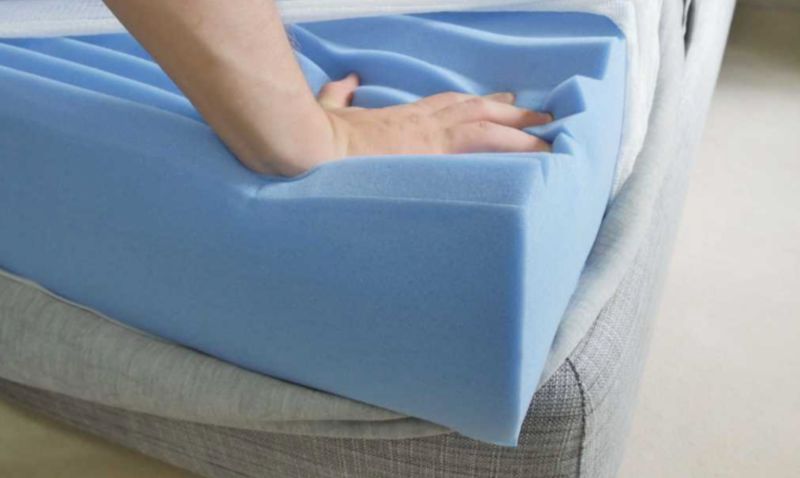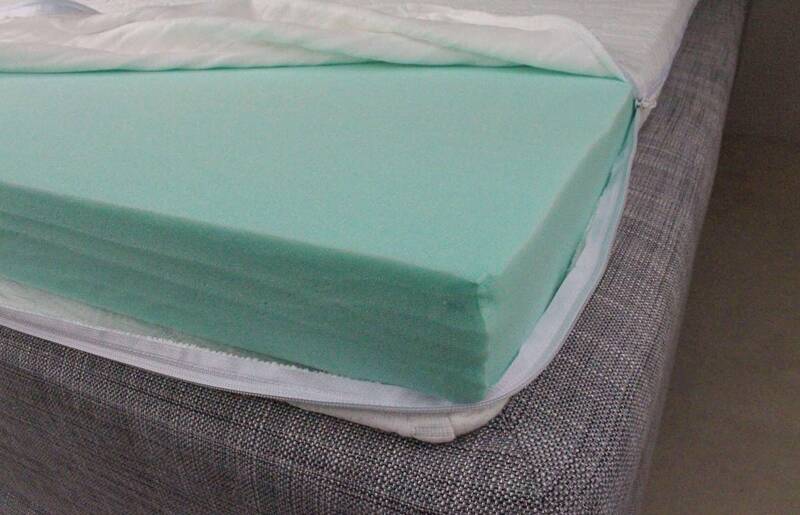 Gel foam mattresses
Gel foam mattresses offer a high degree of comfort, high point elasticity, and great breathability.
They are also well-suited to restless sleepers.
Gel foam is commonly found as an upper comfort layer in mattresses.
Conclusion
Natural latex mattresses are more expensive than mattresses made of synthetic materials.
But they're also more durable, environmentally-friendly, and very comfortable.
If you can afford it, a natural latex mattress is a good choice.