You can wash your mattress protector to help keep it in good nick. 🧼
Washing a mattress protector will help to remove any dirt or moisture that it has collected over time.
Washing your mattress protector regularly will help to prevent stains from forming and destroy any bacteria built up in the protector. 🦠
How to wash a mattress protector
You should check the washing instructions first to find out how to wash your mattress protector.
The washing instructions can normally be found on the original packaging or protector's label. 🏷️
Most mattress protectors can be washed on a high heat between 40-60°C.
We recommend allowing your mattress protector to fully dry before replacing it back onto your mattress.
It's often a good idea to buy two mattress protectors, so you always have a spare to hand. 🛒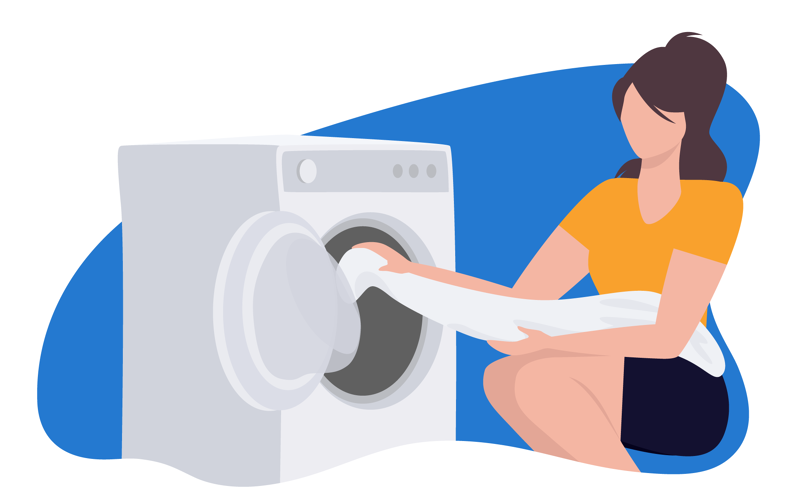 How often should you wash a mattress protector?
It's up to you how often you wash your mattress protector and this can be different depending on your lifestyle.
If you sweat a lot during sleep, then it might be wise to wash your protector along with your regular bedding. 🧺
Likewise, allergy-sufferers should try to wash their protectors every couple of weeks to remove dust mites and dirt.
For others, you might only wash your mattress protector every couple of months.
If you spill liquid on the bed or have an accident, pop your protector in the wash straight away with the rest of the affected bedding to prevent stains. 🍷