The most common materials for mattress covers are cotton, microfibre, and new wool/lamb pile. We explain the materials and their respective properties below.
Cotton
A mattress cover made of cotton (also called Molton) is a good choice for most people. Cotton mattress covers are very absorbent and robust. They can easily be washed at 60 degrees and retain their shape well.
In addition, cotton is a naturally breathable material. This can help prevent the formation of mould on a mattress. Cotton mattress covers are also suitable for allergy sufferers.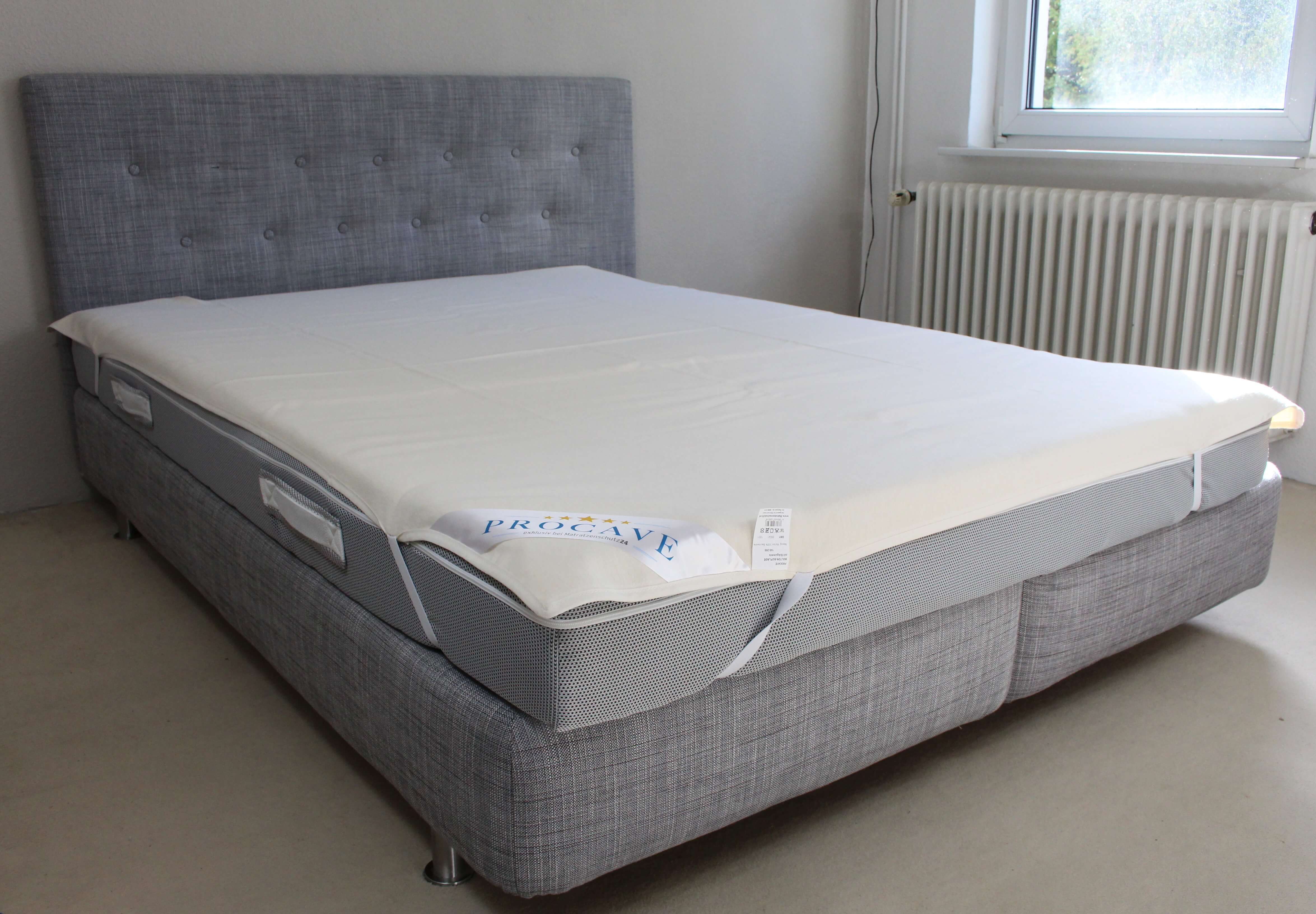 Microfibre
Microfibre is commonly used to create functional clothing for athletes. Its advantage lies in the fact that it quickly wicks moisture away from the body and releases it into the air. This is exactly what makes microfibre so useful for linen, blankets, pillows, and mattress covers.
Microfibre mattress covers are breathable and extremely absorbent - up to five times more absorbent than cotton.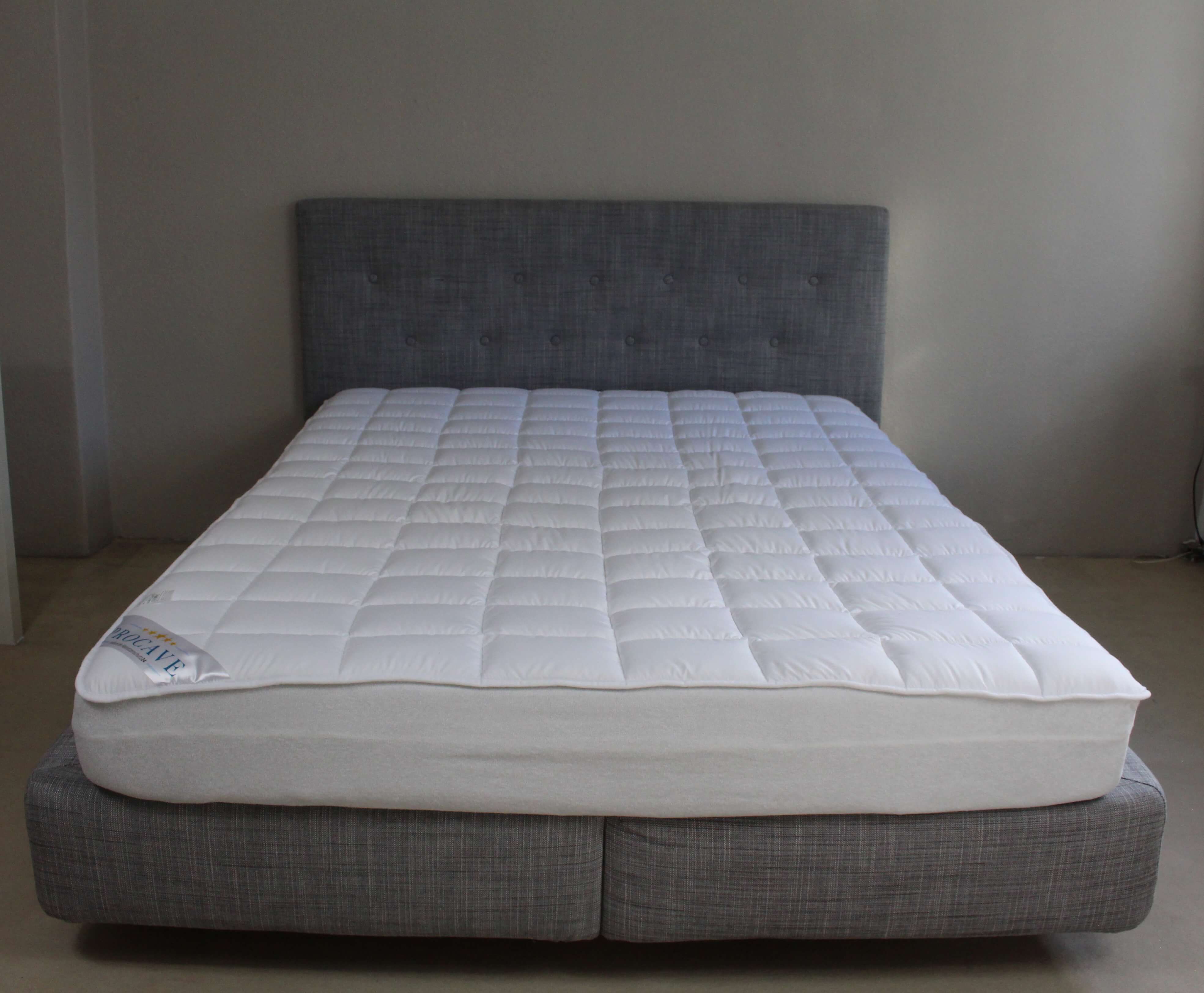 Virgin wool and lamb pile
Virgin wool is sheared directly from the sheep and is a high-quality natural material.
A mattress cover made with virgin wool offers warmth, which is especially helpful in winter. It is also water repellent and breathable.
The disadvantage of a mattress cover made of wool or wool-blended fabric is its reduced washability. This type of cover is not recommended for people with incontinence or for small children.