What can you expect from Black Friday 2022?
For Black Friday 2021, you could enjoy up to 45% off some of the best bed frames available in the UK. 🇬🇧
We're hoping for an even better Black Friday 2022!
We'll link to some of our favourite Black Friday bed brands below. 👇
Best Black Friday bed brands & online retailers
Black Friday is best known as the time to get your hands on tech and fancy gadgets, but it's also a great time to invest in a quality bed frame and new bedroom furniture. 👩‍💻
After all, your bed base or frame is likely to be the most expensive piece of furniture in your bedroom!
You can expect HUGE sales here:
Simba Sleep
DreamCloud
Nectar
Eve Sleep
Otty Sleep
Mattress Online
Happy Beds
Mattress Next Day
Dreams
You can also expect some brands and retailers to have sofa bed Black Friday deals! 🛋
We've listed our favourite Black Friday bed brands & retailers below:
Simba Sleep
Simba has some pretty luxurious bed bases.
Eve Sleep
Eve Sleep has a fantastic selection of bed frames in all types of styles.
Nectar
Nectar has a few simple bed frames on offer.
DreamCloud
DreamCloud offers a few classic-style bed frames.
Silentnight
Silentnight offers a wide range of bed frames in different styles.
Otty Sleep
Otty has two classic-style bed frames on offer.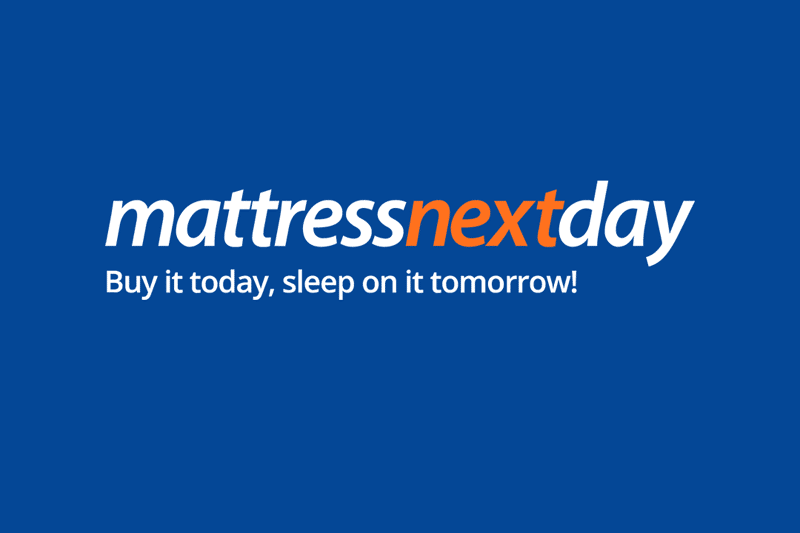 Mattress Next Day
Get dozens of mattresses and bed frames at Mattress Next Day.

Dreams
Dreams stocks many premium mattresses, beds, and accessories - including the Tempur range!

Amazon
Amazon UK stocks a wide range of mattresses and bedding accessories.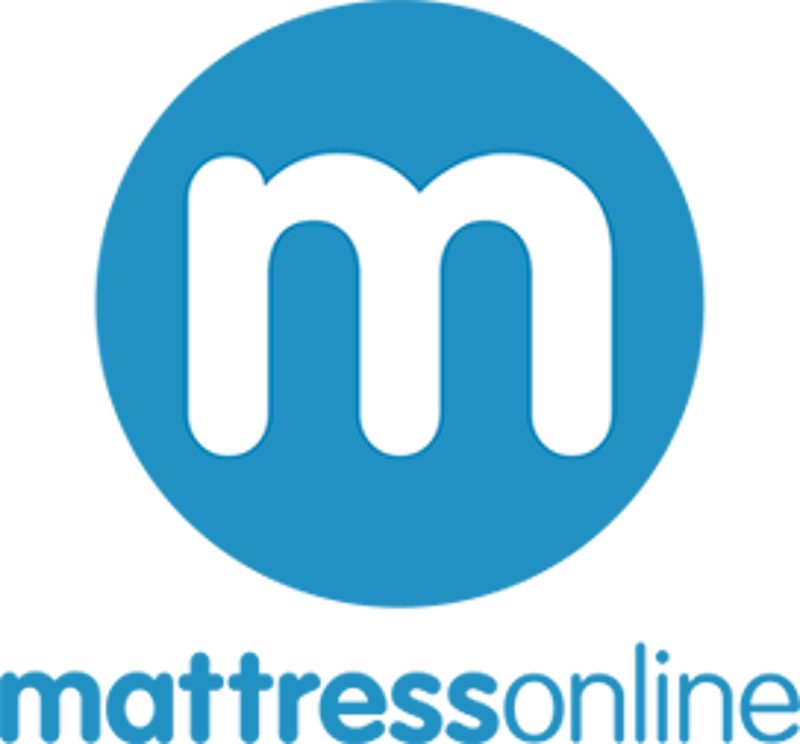 Mattress Online
Mattress Online features dozens of mattresses, beds, and more.
Can I buy mattresses and other sleep accessories for Black Friday?
While bed frames are probably the most expensive item you'll purchase, these aren't the only ones that'll be on offer for Black Friday. 💷
You'll also find the following Black Friday deals:
It doesn't matter what you're looking for - you're likely to get it for Black Friday! 🥳🥳🥳
What to look out for when buying a bed on Black Friday
The last thing you want is to be stuck with an impulse purchase on Black Friday. 🙅‍♀️
If you're buying larger items, like a bed frame or bed base, it makes sense to plan ahead.
After all, items like beds and mattresses deserve some thorough attention. 🤔
So it's worth thinking about what you want, bookmarking the relevant pages, and then heading back here once Black Friday sales have been announced.
We're here to guide you with a few key criteria you should pay attention to. 👇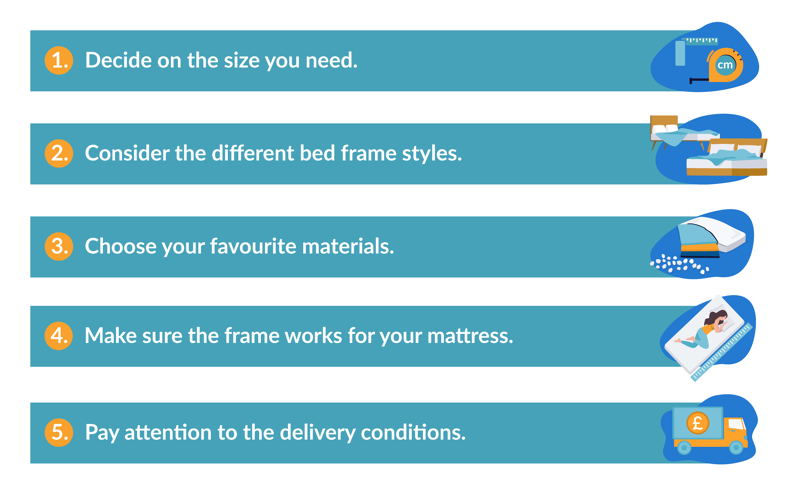 What size bed frame do you need?
Most people overestimate the size of their bedrooms and end up buying a bed frame that's too big. 🤦‍♀️
Of course, if you're buying a replacement bed and already have an old mattress, it'll be easier to know which size to buy.
If you're buying a new mattress with a new frame, you have to think about sizes more carefully.
Bed frames are available for all standard UK mattress sizes. 🇬🇧
These include:
Bed frames for small single mattresses
Bed frames for single mattresses
Bed frames for small double mattresses
Frames for double beds
King-size beds
Bed frames for super king mattresses
You can also find frames for emperor mattresses.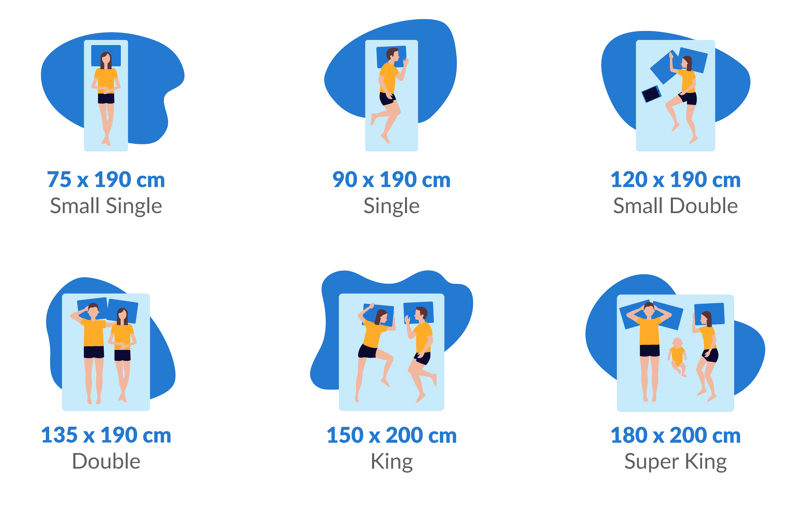 Divans beds will match your mattress dimensions perfectly. 🥳
But, slatted frames or bed frames with headboards will be larger than your mattress.
It's always a good idea to take exact measurements of the space you have available in your bedroom before you purchase a frame. 📏
What style do you like?
There are different types of beds.
Some of the most common styles include:
Box springs
Divan beds
Platform beds
Frames with headboards
Minimalist bed frames
Four-poster beds
Ottoman beds
Storage beds
Standard bed frames usually offer better ventilation, which is great for hygienic reasons, but divan bases usually last longer and can better support heavier weights. 🏋️‍♀️
There are also dozens of different cot beds and kids beds.
If you're looking at bed frames for children, you can opt for bunk beds, cabin beds, or pull-out beds. 🧒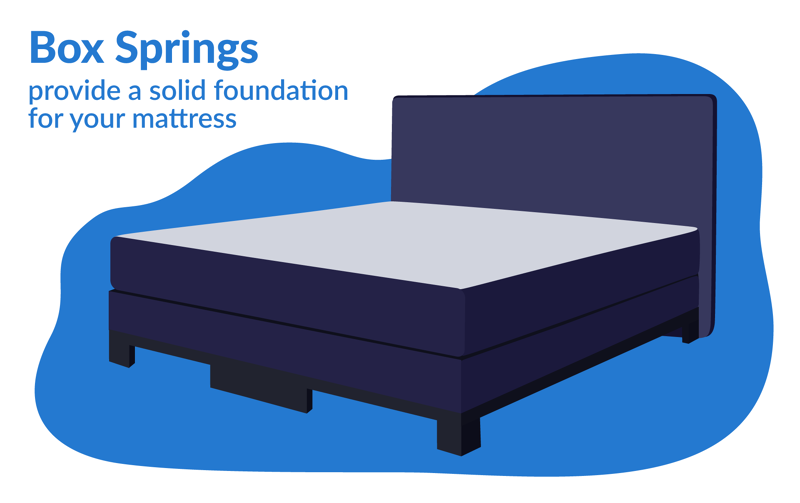 You may also be looking for a day bed or a sofa bed Black Friday deal.
It's crucial to decide precisely what type of bed you're looking for before Black Friday comes along.
What material do you like?
Bed frames are also available in a range of different materials. 🎨
You could choose:
Wooden bed frames
Metal bed frames
Upholstery bed frames
Different materials will provide a different look and create a different ambience in your room. 🕯
Does the bed match your mattress?
Box springs are great for any mattress, but you have to be careful if you're matching a slatted bed base with a memory foam mattress. 🤯
Since memory foam conforms to shapes so well, it can mould around the individual slats.
This will damage the mattress in the long run. 😞
If you have a slatted bed base, you need to ensure that slats are no further than 5 cm (2 inches) apart.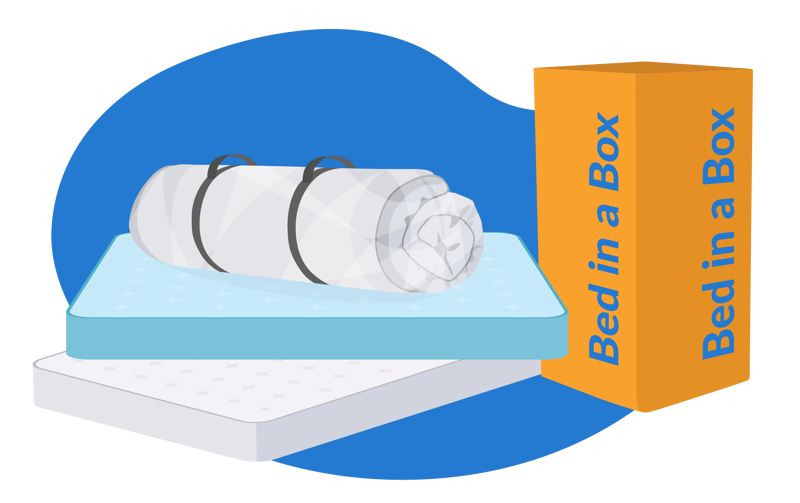 Some brands, like Eve, will even void your mattress warranty if it hasn't been placed on a suitable bed frame. 😳
If you are worried about the distance between slats, we'd suggest going for a pocket sprung or hybrid mattress.
What are the delivery conditions?
Different companies will offer different delivery conditions. 🚛
Some will simply deliver the dismantled bed frame to your front door, leaving you to put everything together.
Other brands offer an assembly service, where they put together the bed frame in a room of your choice. 🔧
If you're elderly, disabled, or generally not good with DIY, it may be a good idea to look for brands that can assemble the bed frame for you.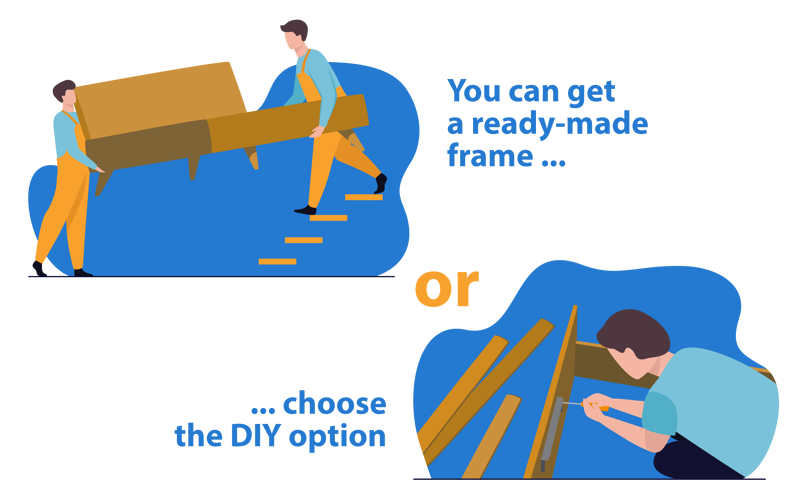 But if you're up for a challenge, assembling your new bed frame could be a fun project.
Make sure you buy a bed frame that comes with free delivery!
What exactly is Black Friday?
By now, Black Friday surely needs no introduction.
But you may be wondering where this shopping extravaganza comes from.
Black Friday as we know it first originated as a shopping holiday in the USA. 🇺🇸
It is traditionally celebrated the Friday after Thanksgiving, which marks the start of the American Christmas shopping season.
Stores have always seen great sales on this day, so they began opening earlier and offering special promotions to invite customers in. 🛍
And so, Black Friday began.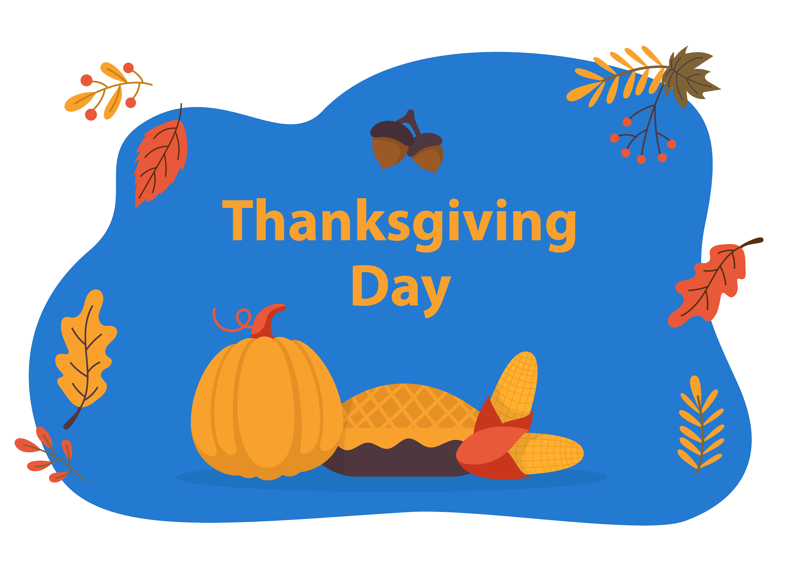 Introducing Cyber Monday
Black Friday was initially only celebrated in brick-and-mortar stores.
But, as online shopping became more popular, a second shopping holiday was created: Cyber Monday. 👩‍💻
Cyber Monday falls on the Monday after the Thanksgiving weekend.
Since online shopping is so popular, most retailers offer in-store and online deals, not only for Black Friday or Cyber Monday but also for the entire Black Friday weekend period.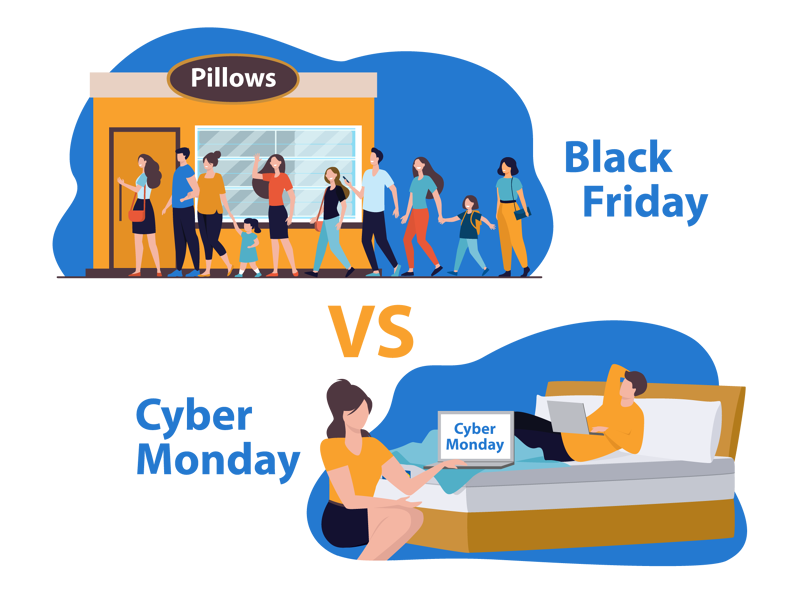 Should you buy a bed frame this Black Friday or Cyber Monday?
Beds can be costly, so it makes sense to buy them when there's a good promotion running to get the best price. 🤑
Black Friday is one of the best times to buy a new bed frame.
Make sure your Black Friday promotion is applied upon checkout!
Happy shopping! 🛍
Also check out these other shopping holidays
Black Friday will come and go - why not bookmark some of our other favourite shopping holidays?
Check out our other discount articles:
Or browse our full discounts page.
Shop our favourites:
Nectar

Price from &nbsp

£ 167

£ (334 )

The Nectar Platform Bed Frame has an elegant design and well-positioned slats for the best support possible.

The Nectar Platform Bed Frame has an elegant design and well-positioned slats for the best support possible.

Price from

£ 167

(£ 334 )

Simba

Price from &nbsp

£ 572.81

£ (1,169 )

The Simba Orion Bed Base is a classic bed frame with stain-resistant linen fabric, sturdy birch wood, and a five-buttoned headboard.

The Simba Orion Bed Base is a classic bed frame with stain-resistant linen fabric, sturdy birch wood, and a five-buttoned headboard.

Price from

£ 572.81

(£ 1,169 )

DreamCloud

Price from &nbsp

£ 539.25

£ (719 )

The DreamCloud Ottoman Storage Bed offers ample space to keep your duvets, linen, and more.

The DreamCloud Ottoman Storage Bed offers ample space to keep your duvets, linen, and more.

Price from

£ 539.25

(£ 719 )