What can you expect from Black Friday 2022?
For Black Friday 2021, you could enjoy up to 50% off some of the sofas and sofa beds available in the UK. 🇬🇧
We're hoping for an even more exciting Black Friday 2022!
We'll link to some of our favourite Black Friday sofa and sofa bed brands below. 👇
Best Black Friday sofa brands & retailers
Black Friday may be the time to get your hands on exciting tech products, but who says you can't make use of a furniture sale and grab a quality sofa or sofa bed? 🛋
We're expecting HUGE Black Friday savings on these:
Nectar Sleep
Happy Beds
Amazon
Mattress Online
Graham & Green
Chesterfield Sofas
Furniture Village
You can get affordable IKEA sofa beds any time of year, but more quality sofas can be a tad more expensive. 💰
Our favourite Black Friday sofa and sofa bed brands and retailers:
Happy Beds
Happy Beds has a great selection of sofa beds.

Amazon
Amazon UK stocks a wide range of sofas, mattresses, and bedding accessories.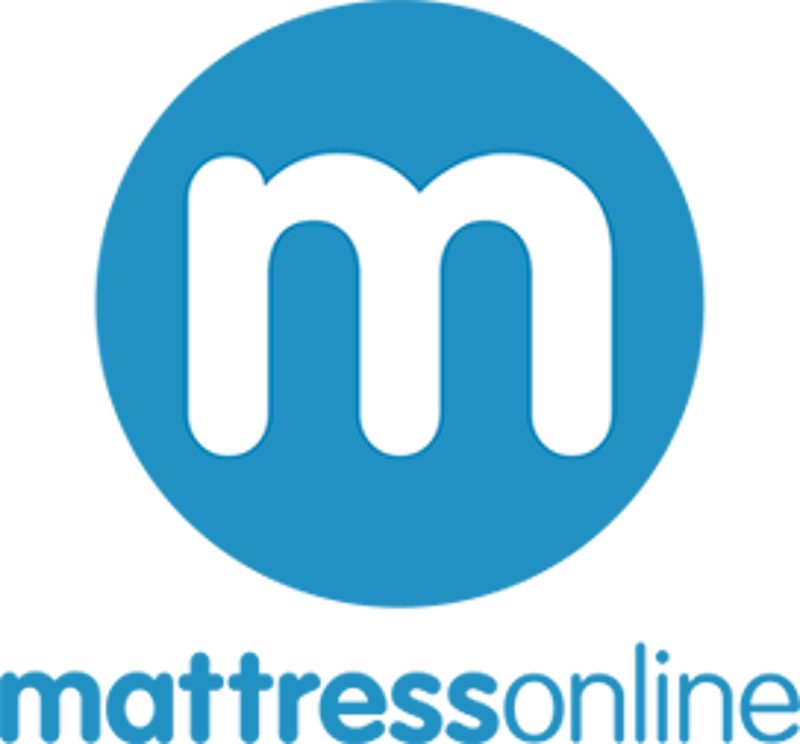 Mattress Online
Mattress Online features dozens of mattresses, beds, sofa beds, and more.

Dreams
Dreams offers dozens of premium products, including sofa beds.
Graham & Green
Graham & Green sells luxurious sofas for the stylish homeowner.
Chesterfield Sofas
Chesterfield Sofas sells antique, premium, and classic sofas.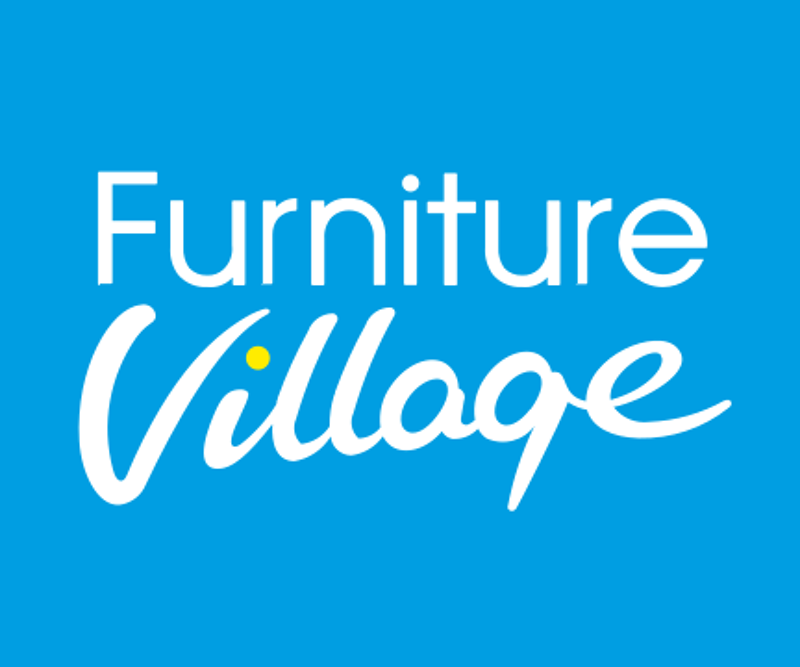 Furniture Village
Furniture Village sells a range of living room furniture, including sofas.
Can I buy mattresses and sleep accessories for Black Friday?
While sofas and sofa beds are among the most expensive living room furniture items you'll purchase for a good snooze, these aren't the only ones that'll be on offer for Black Friday. 💷
You'll also find the following Black Friday deals:
It doesn't matter what you need to get a good sleep - you'll get it for Black Friday!
What to look out for when buying a sofa or sofa bed on Black Friday
Black Friday is the perfect time to buy your big items. 🗓
But it helps to plan ahead a bit and figure out exactly what you want.
That way, you can add items to your wishlist and come back when Black Friday sales have been announced. 🎉
Our key criteria of what to look out for may help guide you.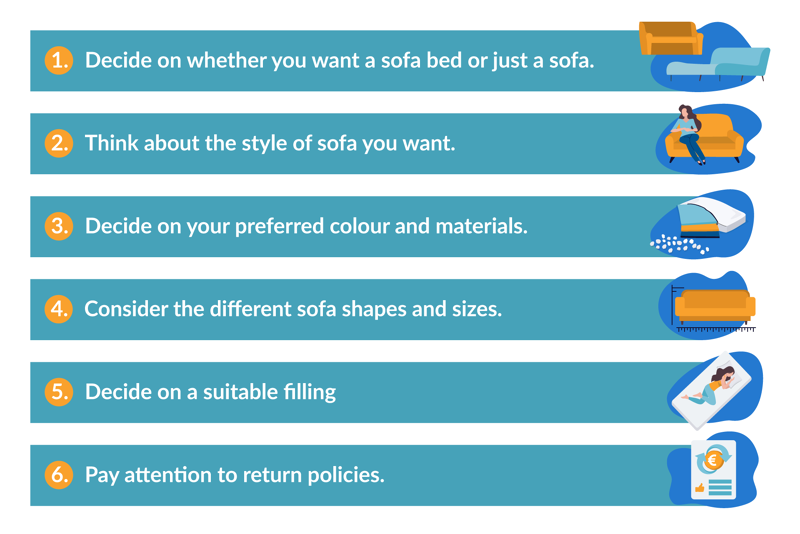 Do you want a sofa bed or just a sofa?
We love to sleep. 💤
So, for us, sofa beds are the way to go.
Sofa beds look like a normal sofa by day, but double up as a comfy bed by night.
Of course, you shouldn't be sleeping on sofa beds as a day-to-day - you'll need one of our best mattresses for that - but they're great for guests and sleep-overs!
If you don't have a guest bedroom, then a sofa bed is a great choice.
The best mattresses are available in single, double beds, small double, king size, and super-king sizes. 👑
Sofa beds are generally on the smaller scale, but you can also get different sizes.
What style sofa do you want?
There are dozens of different sofa styles.
Think about what you like and what would fit best into your home. 🏡
There are five main style groups when it comes to sofas:
Mid-century sofa: Characterised by a boxy, streamlined look with wooden legs and lower arms. This is an elegant, modern-retro sofa.
Chesterfield sofa: Characterised by a rolled back and arms of equal height and button detail. These are grandiose sofas often made of leather.
Contemporary sofa: Characterised by loose back cushions and straight arms with the same height as the back. These are modern sofas, often with metal feet.
Traditional sofas: These come in all shapes and sizes, but the most common styles, the Lawson and Howard, are characterised by short rounded arms that are lower than the back and don't stretch all the way to the front. These are classic sofas.
Country sofa: Characterised by valances that cover the feet, armrests that are lower than the back, and removable cushions.
Of course, many sofas these days are unique, and you can choose a wide style of backrests, armrests, and feet to suit your preferences. 🥳
What colour sofa do you want?
Some want their sofa to be a centrepiece, standing out as a key feature in a room. 🔑
Others merely want a sofa to serve a purpose, melting in with the room as a whole.
While the style of sofa you choose plays a role here, how much "pop" your sofa has also depends on the fabric and colour of the fabric. 🎨
There are a variety of leather sofas and fabric sofas available.
Some of the most popular sofa fabrics include:
Leather: Soft, durable, and strong.
Cotton or cotton blend: Comfy, easy to care for, and available in various colours.
Wool or wool blend: Soft, warm, with a felted look and feel that can require some upkeep.
Woven fabrics: Durable, rigid, and firmer; great for people with children.
Velvet fabrics: Soft to the touch and luxurious but can be more challenging to care for.
It's a good idea to get some fabric swatches to see which feel you like and what looks best in your lounge.
Fabrics also play a role when selecting the best bed frames!

Sofa shapes
Do you need a one-seater armchair or a corner sofa for five? 🤔
This depends on your living room, but it's good to think about how you prefer to sit (or lie), how many people you need seating for, and how much space you have.
The most common sofa shapes include:
Two-seater sofas: These are great for smaller spaces.
Three-seater sofas: These are the most popular UK sofa choice and a great option if you like having a little nap on your couch. 😴
Four-seater sofas: These are less popular but great for bigger families and big living rooms.
Sofa beds: We've already talked about these handy sofas with convenient foldout beds - a great option. 😉
Corner sofa / L-shape sofa: These look like a giant "L" and are great as statement pieces for larger living rooms.
Chaise sofas: These are usually three-seaters with one elongated seat section with extended legs. These are similar to L-shape sofas, but the back and armrests don't continue around the corner.
Modular sofas: These come in sections and can be put together as you wish.
Compact sofas or loveseats: These lie somewhere between an armchair and a two-seater in terms of size. ❤️
Recliner sofas: This is an armchair or sofa that can recline backwards; an excellent choice for naps.
There's no right or wrong - simply choose what's best for you!
What filling do you want?
Sofas need to look nice, but they also need to be comfortable. 👍
The fabric used influences the comfort, but much of it also depends on the cushion filling.
Some of the most popular filling options include:
Fibre: These often contain synthetic fillings and offer a lush, feather-like feel - like a big, fluffy hug. Fibre fillings require some upkeep as you'd need to plump and turn cushions regularly.
Foam: Foam sofas are firm and supportive and require very little maintenance. You can also get them in different firmness levels, though all-foam fillings will lose firmness as they age.
Feather: These are soft, comfy and luxurious sofas. Feather sofas need regular upkeep as you'll need to plump up and turn cushions regularly for them to keep their shape.

What about return policies?
Feeling a sofa before you buy is a good idea - you have to sit on it and see if you like it.
We'd always advise you to buy from a brand with a risk-free trial period (popular with bed-in-a-box mattress brands) or a good returns policy so you can return the sofa if you're not satisfied. 🔥
What exactly is Black Friday?
What exactly is Black Friday, and where does this shopping holiday come from?
Black Friday originated as a shopping holiday in the USA. 🇺🇸
It is traditionally celebrated the Friday after Thanksgiving, which marks the beginning of the American Christmas shopping season.
Stores have always seen significant sales figures on this day, so they started opening earlier and offering special sales to attract more customers.
And so, Black Friday began. 🛒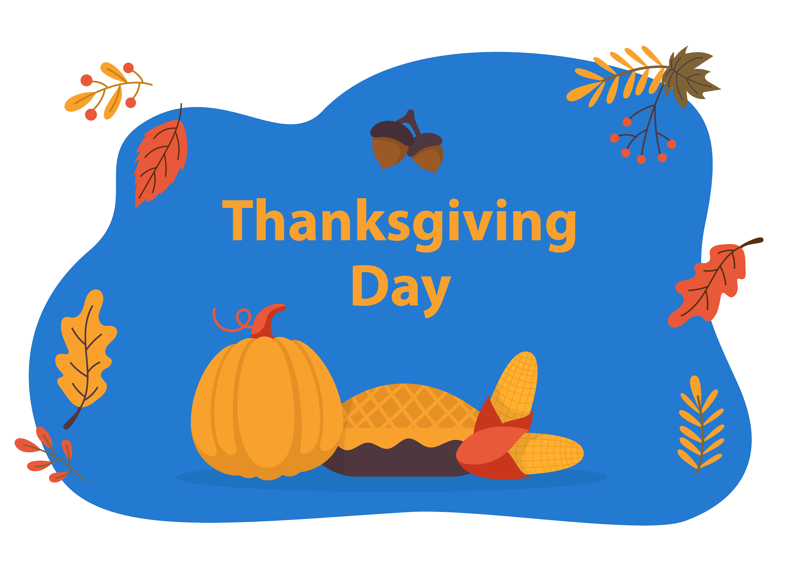 Celebrating Cyber Monday
Black Friday was initially only celebrated in brick-and-mortar stores.
But, as online shopping became more popular, Cyber Monday was born. 👩‍💻
Cyber Monday falls on the Monday after the Thanksgiving weekend.
Traditionally, all Black Friday online sales were held on Cyber Monday. 💻
But since online shopping is now so popular, most retailers offer in-store and online deals for the entire Black Friday period.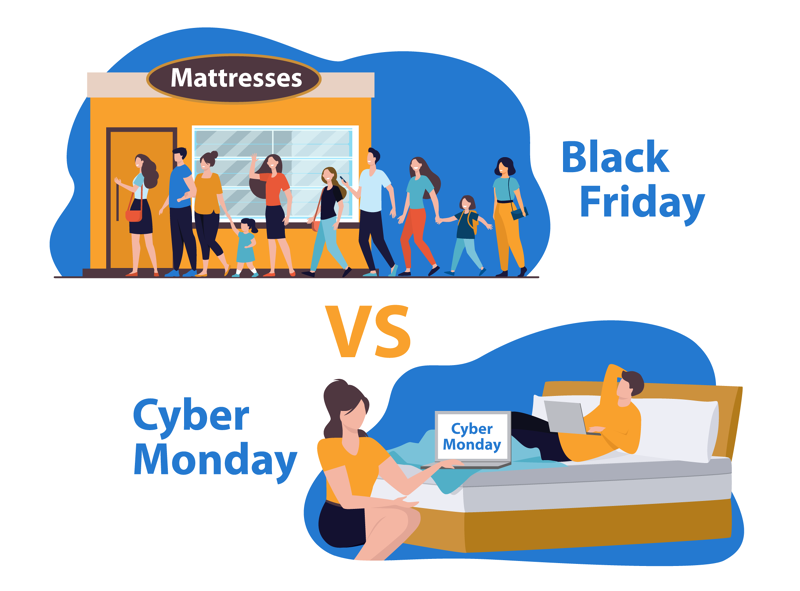 Black Friday in the UK
Of course, the UK also celebrates Black Friday. 🇬🇧
You can get the best Black Friday deals on all your big bedroom furniture, living room items, and dining room furniture.
Popular items include dining sets, dining tables, wardrobes, bookcases, coffee tables, dining chairs, side tables, dressing tables, bedside tables, footstools, and more.
Big retailers like John Lewis, Amazon, and Debenhams all offer UK Black Friday furniture deals. 🏢
And, of course, we share all our favourite brands and retailers with you right here!
Should you buy a sofa this Black Friday or Cyber Monday?
Sofas and sofa beds can get expensive, so waiting for Black Friday vouchers to buy makes complete sense. 🔥
In fact, Black Friday is one of the best times to buy a new sofa or sofa bed!
You're likely to get amazing deals on dozens of suitable sofas in a range of styles. 🛋
Happy shopping!
Also check out these other shopping holidays
Black Friday will come and go - why not bookmark some of our other favourite shopping holidays?
Check out our other discount articles:
Or browse our full discounts page.