What can you expect from Black Friday 2022?
In 2021, Black Friday delivered as much as much as 50% off some of the best pillows available in the UK.
We're hoping for an equally fantastic (if not better) Black Friday 2022!
We've shared exact details of all Black Friday pillow brands and previous deals further down. 👇
Black Friday deals at online pillow brands and retailers
So, what retailers and brands typically offer the best Black Friday pillow deals?
Check out our favourites below!

Dreams UK
Dreams have fantastic pillow deals and as much as 50% off beds and mattresses.

Amazon
Get a great deal from Amazon this Black Friday!
HappyBeds
HappyBeds have amazing Black Friday offers on beds, mattresses, and pillows!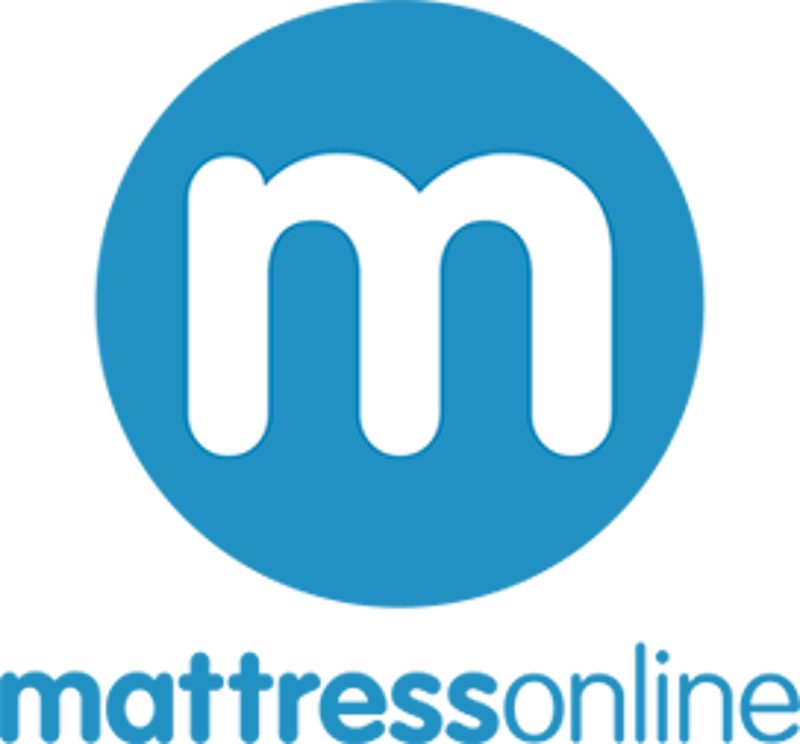 Mattress Online
Mattress Online have great deals on some fantastic pillow brands!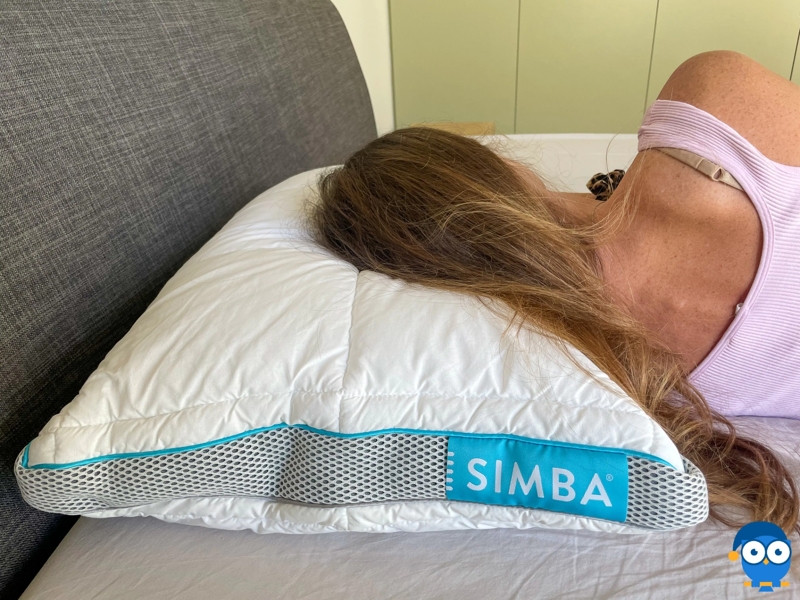 Simba Sleep
Simba offers an advanced pillow with Nanocube technology.
Silentnight
Silentnight has a great selection of budget-friendly pillows available.
Eve Sleep
The Eve memory foam pillow is affordable yet high-quality.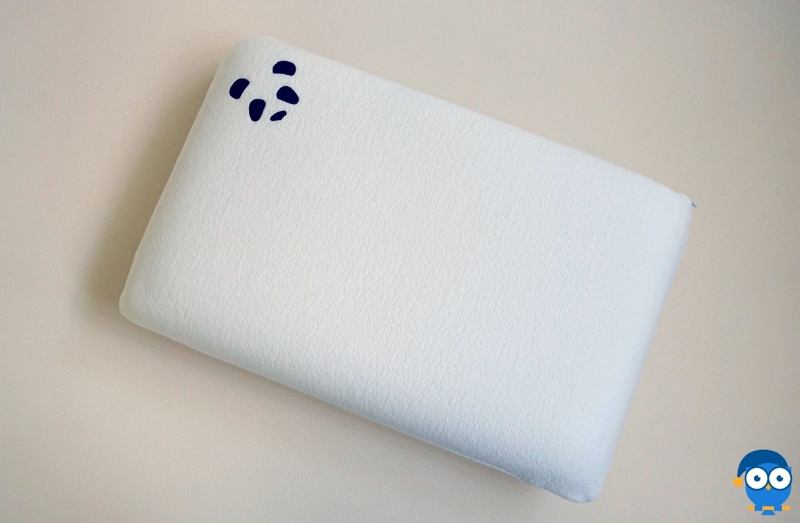 Panda London
Panda sells memory foam pillows suitable for adults, kids, toddlers, and even babies!
Simba Black Friday pillow deals 2022
Simba Sleep is one of the biggest bed-in-a-box mattress brands available.
For Black Friday 2022, Simba offered up to 45% off orders over £300 including pillows!
The Simba Hybrid pillow is made with advanced nanocube foam that can be removed and added as you please.
We'll add all Simba pillow Black Friday 2022 deals here as soon as they're announced. 👇
Nectar Black Friday pillow deals 2022
Nectar Sleep is one of our most beloved memory foam brands.
For Black Friday 2021, Nectar offered 30% off their pillows and 45% off all mattresses!
You can choose between the Nectar Adjustable pillow with removable layers of the Nectar Premium pillow made with shredded memory foam.
We'll add all Nectar pillow Black Friday deals 2022 here as soon as they're announced. 👇
DreamCloud Black Friday pillow deals 2022
DreamCloud is a US brand that has brought its fantastic memory foam products to the UK.
For Black Friday 2021, DreamCloud had up to 30% off their pillows!
The DreamCloud memory foam pillow has an extra-firm feel, making it an ideal choice for side sleepers.
We'll add all DreamCloud pillow Black Friday 2022 deals here as soon as they're announced. 👇
Panda London Black Friday pillow deals 2022
Panda London creates sustainable products that are safe for everyone.
For Black Friday 2021, Panda offered 20% off all their pillows!
Their popular Memory Foam Bamboo pillow comes with an antibacterial bamboo cover.
Even more, every pillow comes with a 30-night trial and a 10-year guarantee!
We'll add all Panda pillow Black Friday 2022 deals here as soon as they're announced. 👇
Kally Sleep Black Friday pillow deals 2022
Kally Sleep sells a variety of sleep products including pillows, bedding, and other sleep gadgets.
For Black Friday 2021, Kally offered 30% off EVERYTHING!
The Kally pillow range includes:
Kally Cooling pillow
Kally Anti-Snore pillow
Kally Body pillow
Kally Pregnancy pillow
Kally pillows also come with a 14-night sleep trial.
We'll add all Kally pillow Black Friday 2022 deals here as soon as they're announced. 👇
Tempur Black Friday pillow deals 2022
Tempur is best known for being the brand that invented memory foam through NASA technology.
For Black Friday 2021, Tempur offered £100 off every Tempur mattress and two FREE Tempur pillows!
Tempur pillows are made from advanced Tempur Material, designed to support the head and provide unmatched pressure relief.
We'll add all Tempur pillow Black Friday 2022 deals here as soon as they're announced. 👇
Emma Black Friday pillow deals 2022
Emma Sleep is known for being the UK's most awarded mattress brand.
For 2021, Emma offered up to 50% off their pillows!
You can choose between the Emma Original pillow made with advanced memory foam or the fluffy Emma Premium Microfibre pillow.
We'll add all Emma pillow Black Friday 2022 deals here as soon as they're announced. 👇
Can I buy beds and mattresses for Black Friday?
Pillows aren't the only sleep products available on Black Friday.
In fact, you'll find savings on all kinds of items, big and small! 😱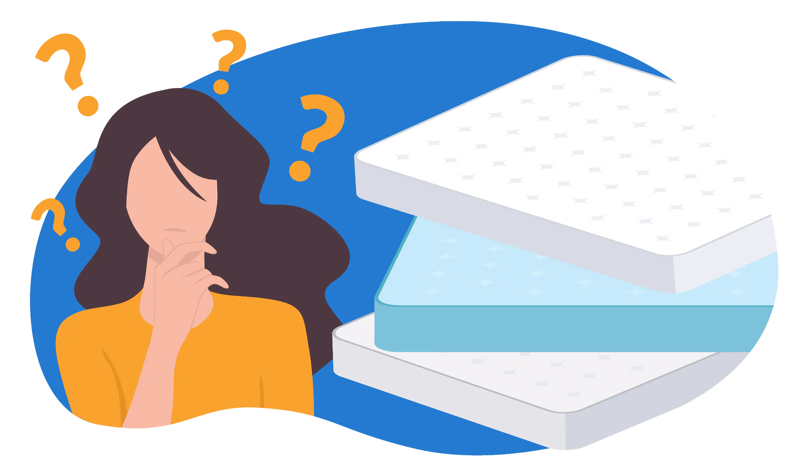 You can also enjoy:
Don't miss out this Black Friday!
What is Black Friday?
Black Friday began in the US, following the Friday after Thanksgiving (fourth Thursday of November.) 🦃
It has become an increasingly popular tradition to shop on Black Friday to secure the best deals on your Christmas gifts.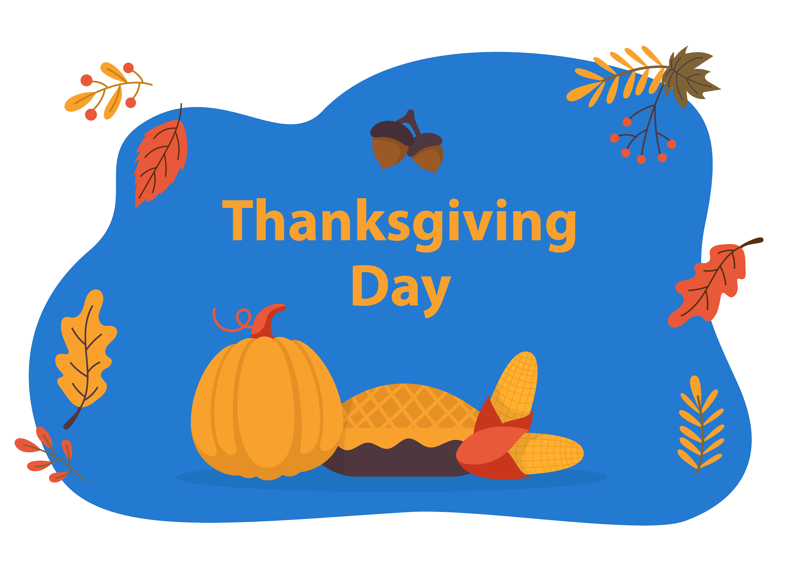 Black Friday is now a weekend-long experience of massive sales, both online and in-store. 🛒
But where did Black Friday get its gloomy name?
It is believed that the name "Black Friday" dates back to the 1960s in Philadelphia, USA.
This day was known to police and retail workers for the hordes of tourists and crowds who flocked to start their holiday shopping.
The streets would be filled with crowds of people and traffic jams, creating masses of problems for those working in the city. 🏙️
What is Cyber Monday?
If you thought a weekend-long Black Friday wasn't long enough, then you're in luck! 🍀
Cyber Monday comes immediately after the Black Friday weekend and focuses solely on online retailers.
It is the busiest day for online sales, where you'll find fantastic discounts and coupon codes on many online products.
Unlike Black Friday, you can avoid fist-fighting over TVs and shop from the comfort of your sofa. 💻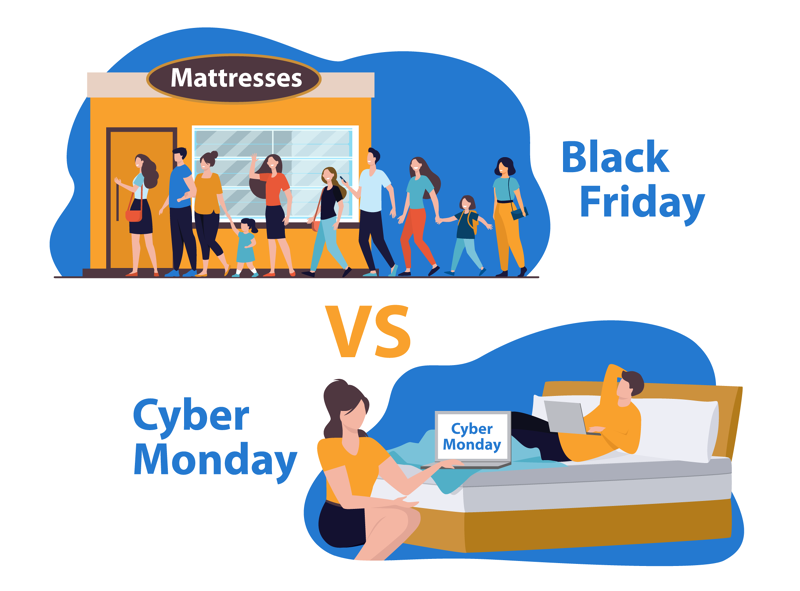 However, whilst going to a brick-and-mortar store is more effort, you don't have to worry about waiting for your product or paying for delivery.
Luckily, most of our recommendations come with fast and free delivery! 🚚💨
Online vs. offline shopping
Despite a dedicated day for online shopping on Cyber Monday, we can confidently say that Black Friday offers fantastic online deals all weekend. 🔥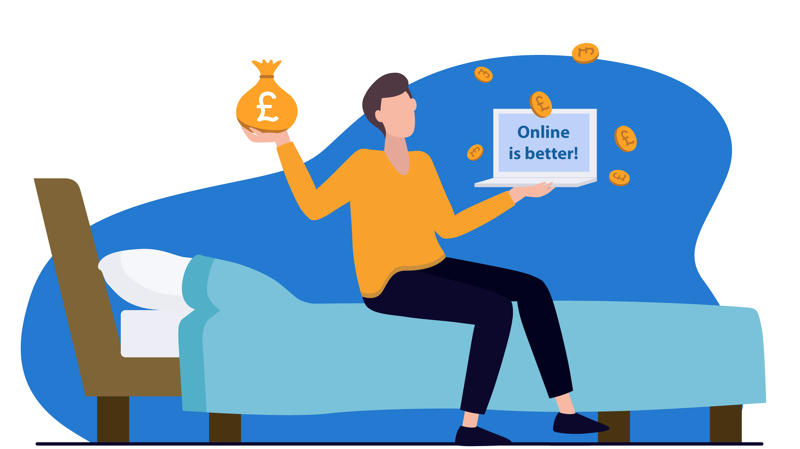 Whilst many brick-and-mortar stores will have deals available, you can usually find these products cheaper online.
Store such as Dreams and Bensons for Beds usually only offer clearance products during Black Friday weekend.
But online stores have amazing price cuts on the most popular brands and products available.
Shopping online on Black Friday is better because:
The choice of products available is endless.
You can skip the long queues and crowds in the store.
You can quickly access online reviews.
You don't have to deal with pressure-sales techniques from shop staff.
Products are generally cheaper online - but have even better savings on Black Friday.
Most products come with trial periods.
You can bookmark your favourite products and come back to them.
There is FREE delivery on most products.
There are often additional discount codes available.
So what are you waiting for?
Black Friday in the UK
Just like Halloween, the UK and other cultures have begun to adopt popular American traditions. 🇺🇸
Thanksgiving is also becoming a trend in the UK holiday season, with many restaurants offering their own Thanksgiving turkey feasts on the fourth Thursday of November.
However, the British public has fully immersed themselves in the Black Friday weekend experience.
Customers will flock to the shops and their laptops this year to ensure they get the best deal they can on Black Friday. 💰
Should I shop for a deal this Black Friday?
We encourage you to make the most of the Black Friday event for those looking for new pillows, bedding, or even a mattress.
Products that might typically not be within your budget could be up to half the price on Black Friday! 😲
And the cherry on top? 🍒
You'll still qualify for fantastic sleep trials and long guarantees that come with these luxurious products.
Therefore, shopping this Black Friday is entirely RISK-FREE. 🔥
Some brands and retailers even provide interest-free payment plans to spread the cost!
So, how can you make the most of your Black Friday weekend? 👇
What to look out for when buying a pillow on Black Friday
If you're going on a pillow hunt this Black Friday, we can help you get prepared to ensure you get the best Black Friday deal. 🏷️
Before November 26th, here are some tips on how you can have a successful Black Friday.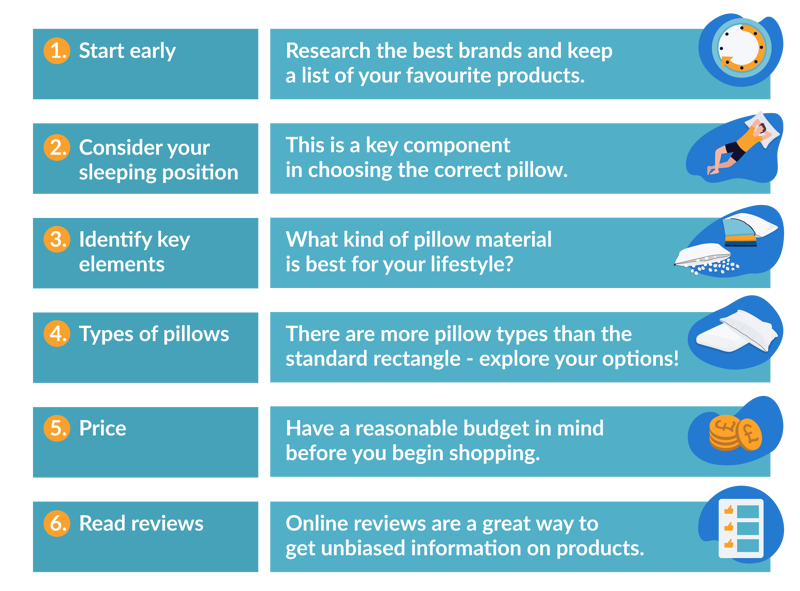 1. Write a list of your favourite products
You probably already have an idea of the kind of pillow you want or even some specific products in mind.
Writing a list or bookmarking your favourite retailers in preparation can save some time for Black Friday shopping.
Black Friday pillow bestsellers are likely to go out of stock quickly, so it's always better to be as prepared as possible. 📝
2. Consider your sleeping position
Your sleeping position is one of the key factors you should consider when choosing a pillow.
Most people don't realise that you'll need an entirely different pillow depending on whether you sleep on your side, back, or stomach. 🤔
Best pillow for side sleepers
Side sleepers generally need a deep and firm pillow. 🧱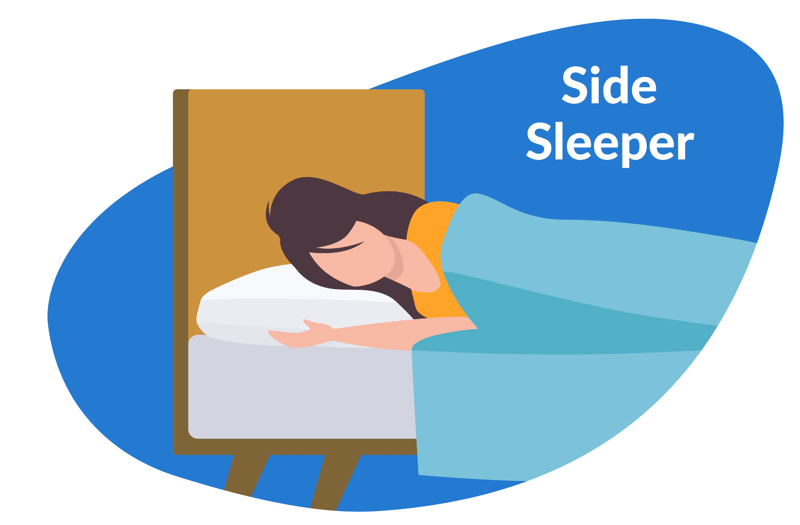 When you sleep on your side, this creates a bigger distance between your head and the mattress.
A side sleeper pillow is deep enough to fill the space between the head and shoulders and keep the spine straight during the night.
Best pillow for back sleepers
Back sleepers need a medium-height and medium-firm pillow. 🧸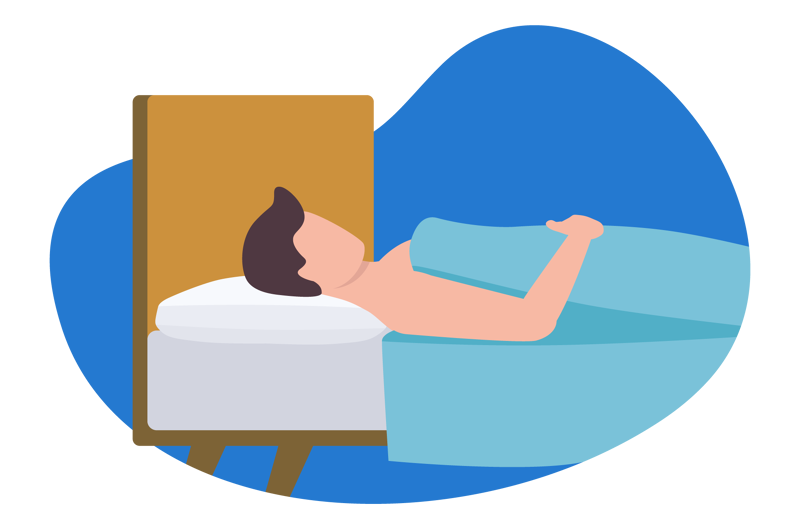 For back sleepers, you want a pillow that is going to align your neck with your spine.
A pillow that is not too low or deep will help maintain that straight alignment.
Additionally, the pillow should cushion your head and shoulders without sinking in too much or too little.
Best pillow for stomach sleepers
For stomach sleepers, your pillow should be low and soft. ☁️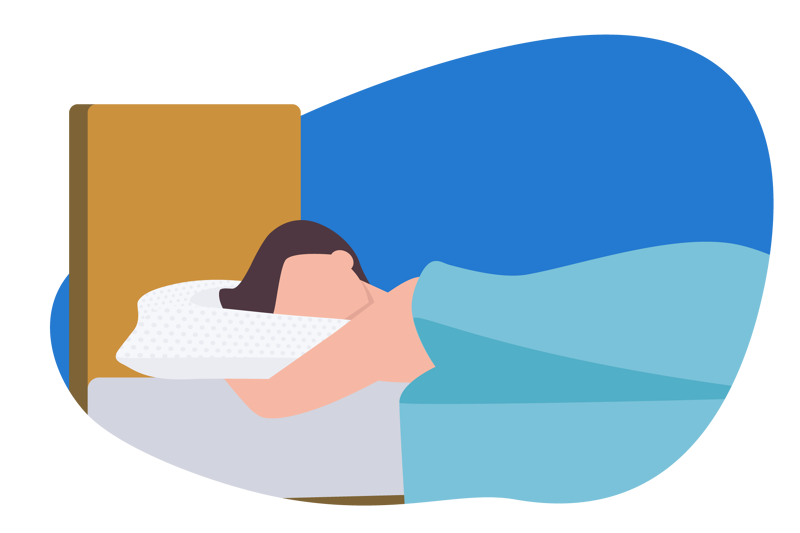 Stomach sleepers need to keep their head as close to the mattress as they can to prevent an unnatural bend in the neck and spine.
Therefore, a low and soft pillow or even no pillow at all is ideal.
3. Identify the most important factors in a pillow
Before choosing your pillow, consider what qualities your pillow needs to ensure it is the best product for your lifestyle. ✔️
Think about the following:
What is your most/least favourite thing about your current pillow?
Are you a hot sleeper?
Do you suffer from allergies?
What firmness do you prefer?
What is your budget?
Does the pillow need to be machine-washable?
These factors will be important when choosing a pillow.
For example, whilst a memory foam pillow is hypoallergenic, it's not always the best choice for hot sleepers. 🌡️
4. Consider the different types of pillows available
Although most pillows come in standard sizes, there are all kinds of pillow shapes and styles to choose from. 🤔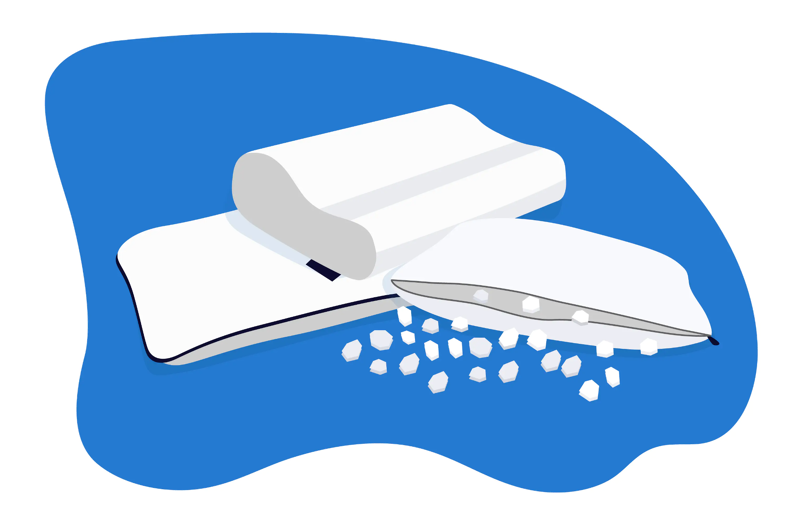 Types of pillows include:
Maternity pillows
Body pillows
Cooling pillows
Layered pillows
Shredded pillows
Ergonomic pillows
Travel pillows
Choose the best suited to you.
5. How much should I spend on a pillow?
It's easy to get carried away when shopping on Black Friday, so we recommend having a budget in mind before you start looking for a good deal. 💰
How much you spend on a pillow can depend on different factors.
Think about the following:
Who is the pillow for/how often will it be used?
What is the most I can reasonably spend on a new pillow?
What is the quality of the materials in the pillow?
Does the pillow come with a sleep trial?
How long is the warranty on the pillow?
Do I need any other pillow accessories, such as pillow protectors or pillowcases?
The quality of materials and warranty is important when considering the cost. 🤔
For example, even though the Panda London pillow is more expensive than a typical hollowfibre pillow, it is made with high-quality memory foam and comes with a 10-year guarantee.
By buying a one-off high-quality pillow for around £50, you'll pay less in the long term.
Whilst £50 may seem expensive; this works out at just £5 per year for ten years. 😮
This will work out even less when you factor in the Black Friday pillow discount.
6. Read pillow reviews
Before settling on a decision, it's often a good idea to look at reviews and see what to expect from your new pillow. 👀
However, it's always best to remember that reviews are subjective - everybody has different expectations and needs from their pillow.
Check out our in-depth pillow reviews:
These reviews can certainly help you decide!
Should you buy a pillow this Black Friday or Cyber Monday?
Buying a pillow this Black Friday could get you a fantastic deal and a great night's sleep. 😴
High-quality pillows can be pricey, but with a great deal, you can get a luxurious sleep at a much lower cost. 💰
For Black Friday or Cyber Monday voucher codes, ensure you apply these at checkout and make sure you have the best price before placing your order.
Also check out these other shopping holidays
Black Friday might be over, but why not bookmark some of our favourite upcoming shopping holidays? 💰
Check out our other discount articles:
Or browse our full discounts page.
Our favourites:
Simba

Price from &nbsp

£ 70.85

£ (109 )

The Simba Hybrid Pillow is an excellent choice for those in need of adjustable support.

The Simba Hybrid Pillow is an excellent choice for those in need of adjustable support.

Price from

£ 70.85

(£ 109 )

Nectar

Price from &nbsp

£ 51.48

£ (99 )

The Nectar Whole Night's Sleep Pillow features three adjustable gel-infused memory foam layers for superior comfort & support.

The Nectar Whole Night's Sleep Pillow features three adjustable gel-infused memory foam layers for superior comfort & support.

Price from

£ 51.48

(£ 99 )

Panda London

Memory Foam Bamboo Pillow

The Panda bamboo memory foam pillow combines supportive memory foam with a soft and sustainably sourced bamboo cover.

Memory Foam Bamboo Pillow

The Panda bamboo memory foam pillow combines supportive memory foam with a soft and sustainably sourced bamboo cover.

Price from

£ 44.95