The Amazon Basics Hypoallergenic Mattress Encasement provides 6-sided protection for your mattress.
Made of heavyweight polyester knitted fabric and featuring a full zipper, this mattress encasement offers all-around protection for your mattress.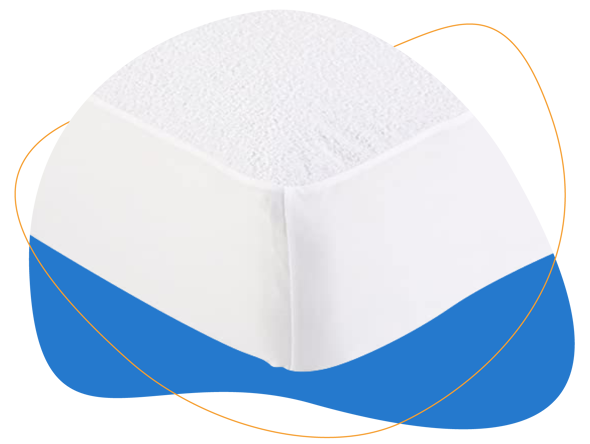 The Amazon Basics Hypoallergenic Mattress Encasement offers 6-sided protection for your mattress.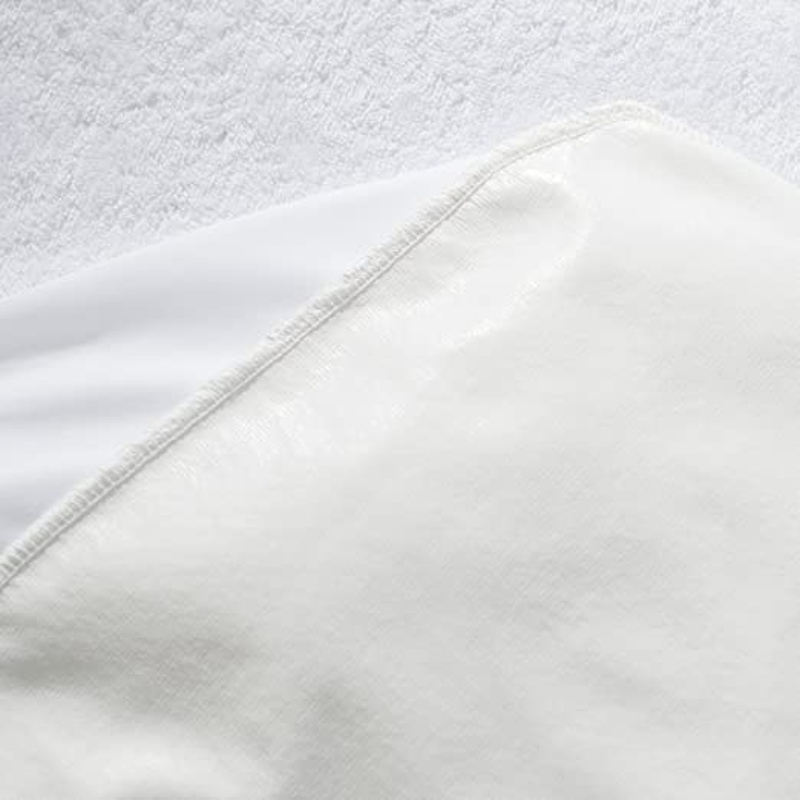 It also protects you from bed bugs and dust mites. 🐞
Made of polyester knitted fabric, this mattress encasement is breathable, quiet, and waterproof.
It also has a full zipper closer on 4 sides.
The Amazon Basics mattress encasement is available in different sizes and depths but can stretch to fit mattresses up to 45 cm (17.7 inches) deep.​​​​​​
The naturally hypoallergenic and antimicrobial Panda Bamboo Mattress Protector acts as a waterproof safeguard for your mattress.
The Panda mattress protector is made up of 70% bamboo and 30% cotton.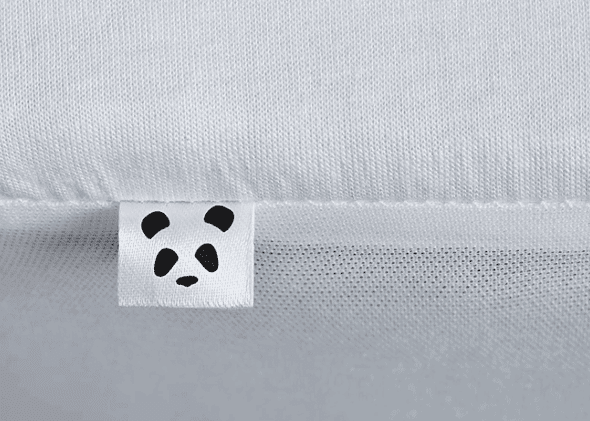 The Bamboo Mattress Protector is our top choice mattress protector. 👑  
Made from 70% bamboo and 30% cotton, this protector is combined with the most breathable natural materials that wick away moisture. 
It has a few remarkable features:
Not only is bamboo a great eco-friendly choice, but it's also naturally antibacterial and hypoallergenic.🌱
This fully waterproof mattress protector fits just like a fitted sheet. 
This mattress protector includes a 30-night trial and a money-back guarantee! 💰          
This reasonably priced protector comes with a 2-year warranty, making it fantastic value for money! 
This protector comes in all UK sizes as well as sizes for cot mattresses, so the entire family can enjoy the Panda London collection. 
Panda has some of the best reviews from customers who not only love their mattress protectors but their pillows too! 🐼
10% OFF PANDA MATTRESS PROTECTOR£ 27
| | |
| --- | --- |
|   | Panda Bamboo Mattress Protector |
| Waterproof: | Yes |
| Warranty: | 2 years |
| Trial Period: | 30 nights |
| What we love: | We can barely fault this sustainably sourced natural protector which is hypoallergenic and waterproof, making it an all-around gooden'! |
| What could be improved: | Some customers complained that this protector made some loud crinkly noises when moving on the mattress. |
The ComfortNights Absorbent Bed Pad promotes comfort, confidence, and independence.
This mattress pad is machine-washable at 95°C for maximum hygiene.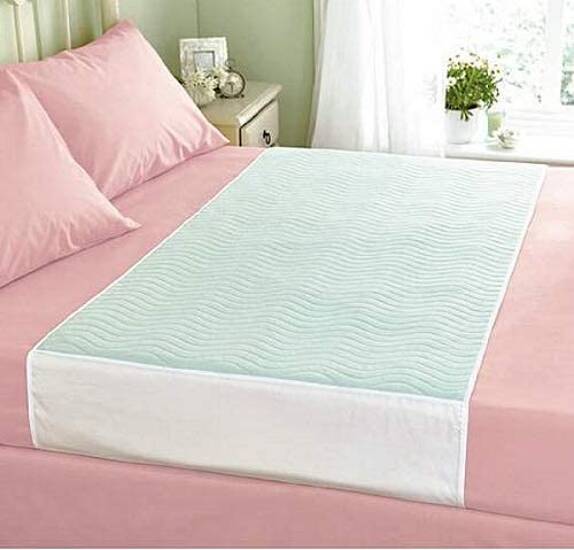 The ComfortNights Absorbent Bed Pad has been designed for long-term use to promote comfort, confidence, and independence.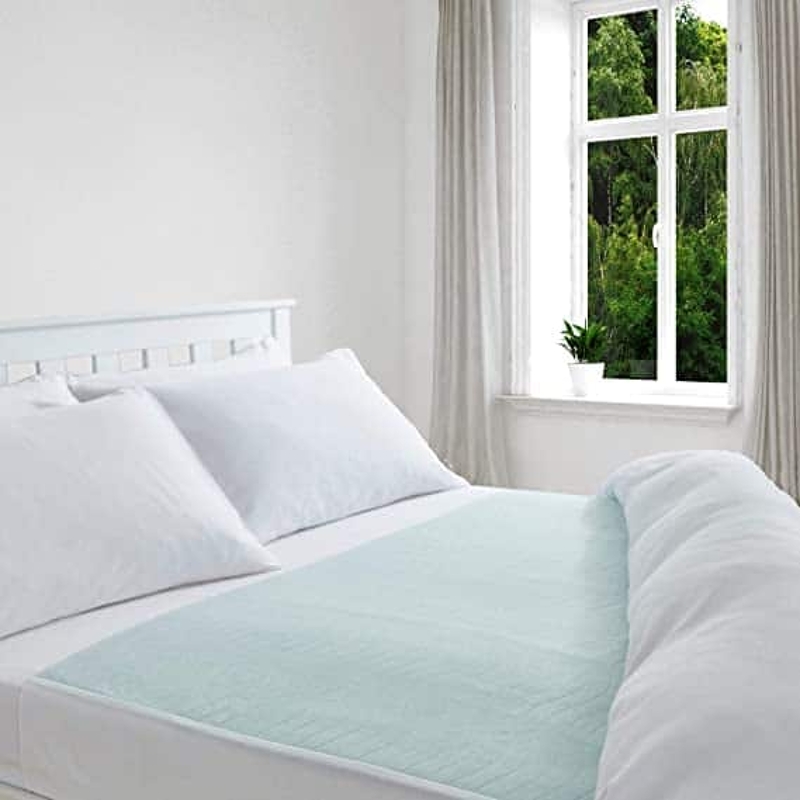 It has a fluid-proof barrier and is highly absorbent to keep both the user and the bedding dry. 💧
It has wings to protect the side of your mattress, as well as a non-slip backing to say firmly in place.
The mattress pad is machine-washable at 95°C and can be tumble-dried for increased hygiene. 🧼
Other sizes are available.
Who would benefit from a mattress cover?
A good mattress cover is recommended for everyone due to hygienic reasons.
For small children and those suffering from incontinence, a waterproof mattress cover is best. This protects the mattress from urine and wear and tear. People with pets and those who sweat easily will also benefit from a waterproof mattress protector.
Those who suffer from allergies will also see the benefits of a mattress cover, as it offers protection against dust mites and prevents dead skin cells from penetrating into the mattress.
Padded mattress covers offer relief and additional comfort to those who are bedridden.
People who would benefit the most from mattress covers include:
Toddlers and babies
Pet owners
People with incontinence
People with night sweats
Allergy sufferers (especially house dust mites)
The bedridden – benefit particularly from padded mattress covers
Why is it important to protect your mattress?
Impurities accumulate in an unprotected mattress over time. Allergic reactions are often caused by excrements of dust mites, who feed on the dead skin cells embedded in the mattress. A musty smell, caused by the bacteria feeding on dead skin cells, can often be detected in an unprotected mattress.
Further, mould and mildew can easily spread in an unprotected mattress - which can hardly be detected. Spores can contaminate the air in the bedroom and pose a health threat.
Mattress covers and mattress pads are easy to clean and offer effective protection against mites, mould, and bacteria.
Waterproof mattress covers
One of the essential functions of a mattress cover is to protect the mattress from moisture and dirt. A waterproof mattress protector prevents moisture from reaching the mattress. These are inexpensive and can easily be washed at high temperatures.
A waterproof mattress protector is highly recommended for babies and toddlers. When travelling with small children, a small waterproof insert sheet is ideal.
There are several different types of waterproof mattress protectors available for adults. They are not just useful for incontinence and night sweats but also perfect for that accidental spill of morning coffee.
Which material is best for a mattress cover?
The most common materials for mattress covers are cotton, microfibre, and new wool/lamb pile. We explain the materials and their respective properties below.
Cotton
A mattress cover made of cotton (also called Molton) is a good choice for most people. Cotton mattress covers are very absorbent and robust. They can easily be washed at 60 degrees and retain their shape well.
In addition, cotton is a naturally breathable material. This can help prevent the formation of mould on a mattress. Cotton mattress covers are also suitable for allergy sufferers.
Microfibre
Microfibre is commonly used to create functional clothing for athletes. Its advantage lies in the fact that it quickly wicks moisture away from the body and releases it into the air. This is exactly what makes microfibre so useful for linen, blankets, pillows, and mattress covers.
Microfibre mattress covers are breathable and extremely absorbent - up to five times more absorbent than cotton.
Virgin wool and lamb pile
Virgin wool is sheared directly from the sheep and is a high-quality natural material.
A mattress cover made with virgin wool offers warmth, which is especially helpful in winter. It is also water repellent and breathable.
The disadvantage of a mattress cover made of wool or wool-blended fabric is its reduced washability. This type of cover is not recommended for people with incontinence or for small children.
Mattress encasements
A mattress encasement is recommended to protect the entire mattress from dirt and damage. A mattress encasement is simply pulled on to the mattress and offers a reliable protective layer all over.
These covers prevent dirt and moisture from penetrating into the mattress. Mechanical wear on the sides is also reduced.
We recommend encasement covers to prevent having to replace an entire mattress. The covers are easily and quickly pulled over the mattress and usually zipped closed on one side.
What is an insert sheet?
An insert shirt is ideal when travelling with small children. This sheet is placed in the middle of the mattress and attached at the sides, and protects the mattress from bedwetting and other moisture. They are a good option when travelling with children as they can be quickly fitted and removed. This prevents unnecessary damage to hotel beds, etc.
Insert sheets are also great for people who are ill, and these are often used in sick care facilities.
Insert sheets should not be confused with mattress protectors. Mattress protectors generally protect the entire mattress, while insert sheets only protect the middle part of the mattress.
Mattress pads
Ideally, a mattress cover shouldn't just protect. It should also keep the comfort of the mattress intact. Or, even better, improve it.
Mattress covers with soft quilted fillings are often referred to as mattress pads. This kind of mattress cover has two advantages. Not only does it protects the mattress from contamination and wear, but it also protects joints and the back of the sleeper.
Mattress pads are available in cotton, microfibre, virgin wool, and lamb pile.
We would recommend a cold foam mattress with a microfibre mattress pad for allergy sufferers. Cold foam mattresses are resistant to dust mites as they cannot live in its structure.
How do you attach a mattress cover?
A mattress cover can easily be attached to the mattress in a few simple steps. It is held in place by four elasticated anchor bands, which prevent it from slipping or creating wrinkles. The cover is just as easy to remove.
Depending on the material, mattress covers are easy to care for. They dry quickly and do not have to be ironed. An alternative to a mattress cover with anchor bands is an encasement mattress cover.
A good mattress cover is also almost noiseless, meaning you and your partner won't be disturbed by nightly movements.